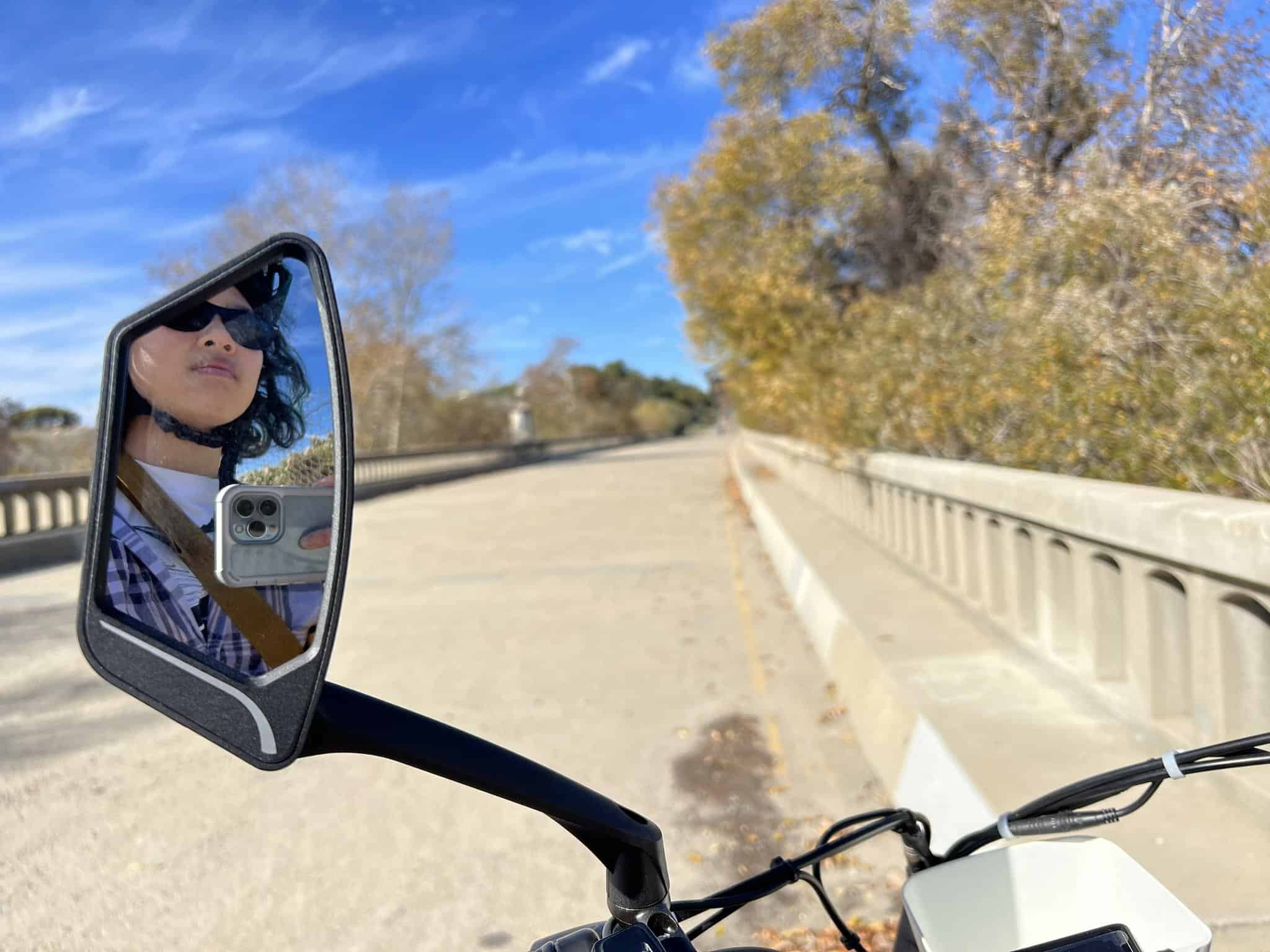 Posted: January 1, 2023
Ring in a Happy New Year with fireworks, party poppers, and regret.
Yes, regret.
I'm facing the biggest regret I've ever had in my life. Let's just say I lost something that mattered a lot to me.
I had done so much soul-searching this past month through agony and tears. I kept wondering, What went wrong? How did I let this happen?
On Christmas Day, I was on a 20-mile bike ride along the California coast which gave me a lot of time to think.
And then it hit me like a slap in the face.
Oh no. OH NO.
I finally knew what I did wrong. Even more painful, I realized it was an on-and-off issue I had been unaware of for the past seven years. But it didn't reveal itself until a recent scenario happened.
I had recently read a book which described the very problem I was dealing with. On this bike ride, I felt like the author described my problem as if they were studying my life.
Because I was unaware of my unresolved problem, it festered into a terrible situation where I was left being hurt and confused more than anything.
Why Regret is Good
I picked up another book, The Power of Regret, by Daniel H. Pink, because I knew I needed to navigate this regret.
I'm usually wary of any common pattern in our society that seems surface-level. One of these patterns is the belief that we shouldn't have any regrets. It's the subject of many songs and tattoos. "No regrets!"
But if so many of us feel regret, why should we try to avoid it? The regret is telling us something.
I've learned from The Power of Regret that regret is the way to the good life. Regret is one of life's greatest teachers. But because it's naturally painful, many of us avoid it.
We shouldn't avoid the sting of regret. But we also shouldn't drown ourselves in the pain.
Pink said something like, "To feel is to think is to act." We can take our painful feelings to think about what we did wrong. Then, we can act on it to become better people leading better lives.
The Plan
I have a plan to make sure I never do this again.
I can't undo what happened, but I have promised to redeem myself. If it's not accepted, at least I've done all I can in that situation. And finally, my soul can rest and stop being agitated. Until then, I keep carrying a bag of shame.
Admittedly, I can't forgive myself, nor can I accept what has happened. If I'm stuck, that's a good sign I need to see a therapist. And I've already scheduled one this January. Luckily, they specialize in the issue I'm dealing with.
In the meantime, I've been reading some books to gain more insights into my problem. It may not be able to solve it, but at least I can have an honest evaluation of my mistake and make changes to my lifestyle.
I'm Becoming More Spiritual
I've always believed in science and hard facts. But my situation has attacked my values so much that I am willing to try something radical to me: being spiritual.
I first considered believing in the higher power when I came across Stillness is the Key by Ryan Holiday. The philosophical lesson is that we're petty humans who don't have control over many things. He didn't say which god to believe in, but just to believe that this cosmic universe is much greater than any of us.
The more I learn about the world's religions, the more I see why so many people thrive on them. By being spiritual, their problems are relegated to a higher power. Their belief gives them the strength to carry through life's problems. It puts less weight on people's shoulders for the bad things that have happened.
The Blue Zones by Dan Buettner explains how people can live 100 years. I wanted to learn about how centenarians are living the good life. Across many cultures where people are naturally living long, a commonality is their spirituality.
The Okinawans of Japan believe that their dead ancestors are always there for them. When good things happen, they have been blessed. When bad things happen, they believe their problems were meant to happen. It's because of this belief that the Okinawans survive and thrive through their hardships. And if I learn something beneficial to my life, you had better believe that I am going to adopt it.
And I really need to believe that my problems happened for a reason. Because if I don't, I will continue to carry shame on my shoulders and blame myself when I'm just a human who makes human mistakes.
Like the Okinawans, my Vietnamese culture also believes that our ancestors look after us. I've only been praying to them symbolically. But I think it's time to take my ancestors more seriously.
That Christmas Day, I haid laid down on the shower floor, wanting the water to wash away my tears of shame and regret. I couldn't get up because the pain of what I realized about my problem was just too visceral.
So I imagined my grandparents hovering over me. I looked up at their faces, which read, "The problem was meant to happen." It helped me give myself more grace for my mistake. Then, by coincidence (or not!), my mom knocked the door and asked if I was okay. I really did think my grandparents called her into the shower room to help me.
I don't know if any of this stuff about my grandparents is real. But I'm not going to question it if I'm not going to suffer as badly.
The Importance of Temperance
I just made an impulse purchase of The Element Encyclopedia of Birthdays by Theresa Cheung. (It was so cheap at Costco and it was a fun read, okay.)
I take the zodiac system with a grain of salt because I don't want to rely on it as my destiny. But my sign, Saggitarius, is surprisingly (in a good way) accurate to me. I am a hopeless optimist who loves to learn and know why to everything, enjoys traveling and change, and avoids commitment unless I absolutely think it's helpful.
Then I came across the tarot card, Temperance, assigned to Saggitarius. I needed something to tell me to take things into moderation. Being the hopeless optimist I am, I take things far with good intentions, which may not always be ideal.
I'm coming into the New Year with a sense of balance that I've neglected for so long.
23, the Age That Hits Hard
Life has a way of bringing change into our lives. It's not a matter of which exact age you are when you hit a life stage. I'm not saying that certain stuff happens at 23. It could happen at 24 or whatever age, depending on your life situation. But these life stages will come at some point.
Friends and family have been warning me about turning 23. I no longer have school holding my hand. I'm in that confusing stage as a young adult who doesn't always know if I should go with my gut or take the advice of my parents. This is when life experience hits hard. And it sure did for me.
I'm riding the wave of 23 and trying not to be taken into the undertow.
Conclusion
Why am I being so vulnerable about this online? It's a way to hold myself accountable, to help me reflect on my regret, and to let you know that regret is okay.
A huge part of my plan is to have a therapist guide me through my problem and improve myself. So again, please do not take any of this as medical advice. This post is only meant to share my life experiences. Please visit a mental health specialist to seek help.
I made a mistake, a bad judgment, and the wrong move. It's because of these things that I lost something I may never have again.
But again, I have a plan to salvage anything I've lost, to reckon with my problem, and improve through the agony.
Ancestors, help me see it through.