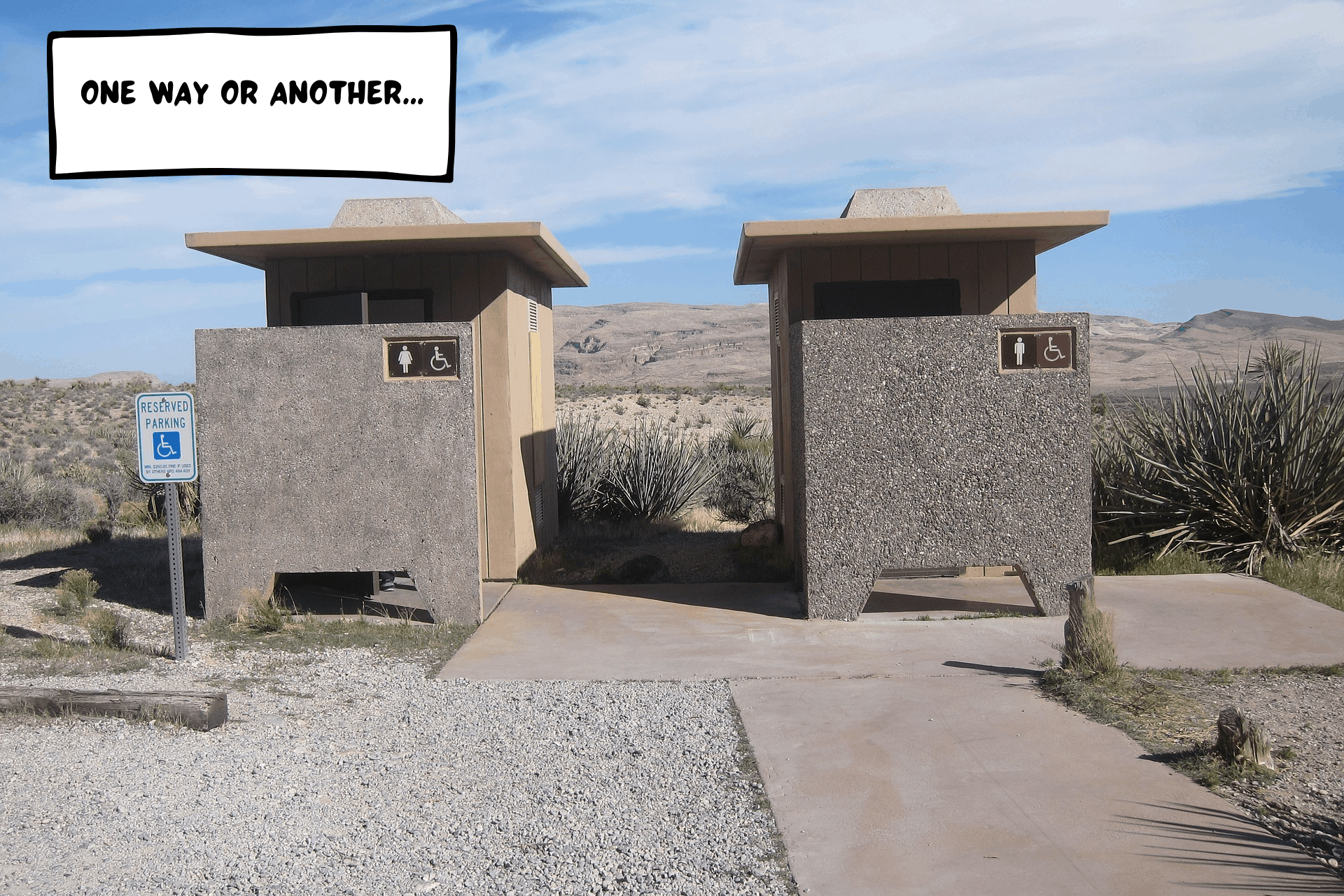 Posted: October 15, 2020
Having to pee while traveling is annoying but necessary. Every so often, we have to pause our journey to find a toilet, which is sometimes hard to come by.
Yet, we must keep ourselves hydrated as healthy travelers. Don't hesitate on drinking water and keeping your body healthy.
To keep the balance between enjoying our travels and staying hydrated, let's worry less about the inevitable call to pee.
Be open to toiletless experiences!
There's no shame in peeing when and where you have to. No ifs, ands, or buts about it. You must listen to and take care of your body, especially while traveling. The last thing we want to do is compromise our health!
If this seems awkward to you, think of Mother Nature's animals. They pee in the wild or wherever they are. They don't have the burden of finding a toilet!
Here's the experience that made me a believer…
San Francisco and the Toilet Fiasco
Finding a toilet in the middle of San Francisco, California, was a big-time mistake.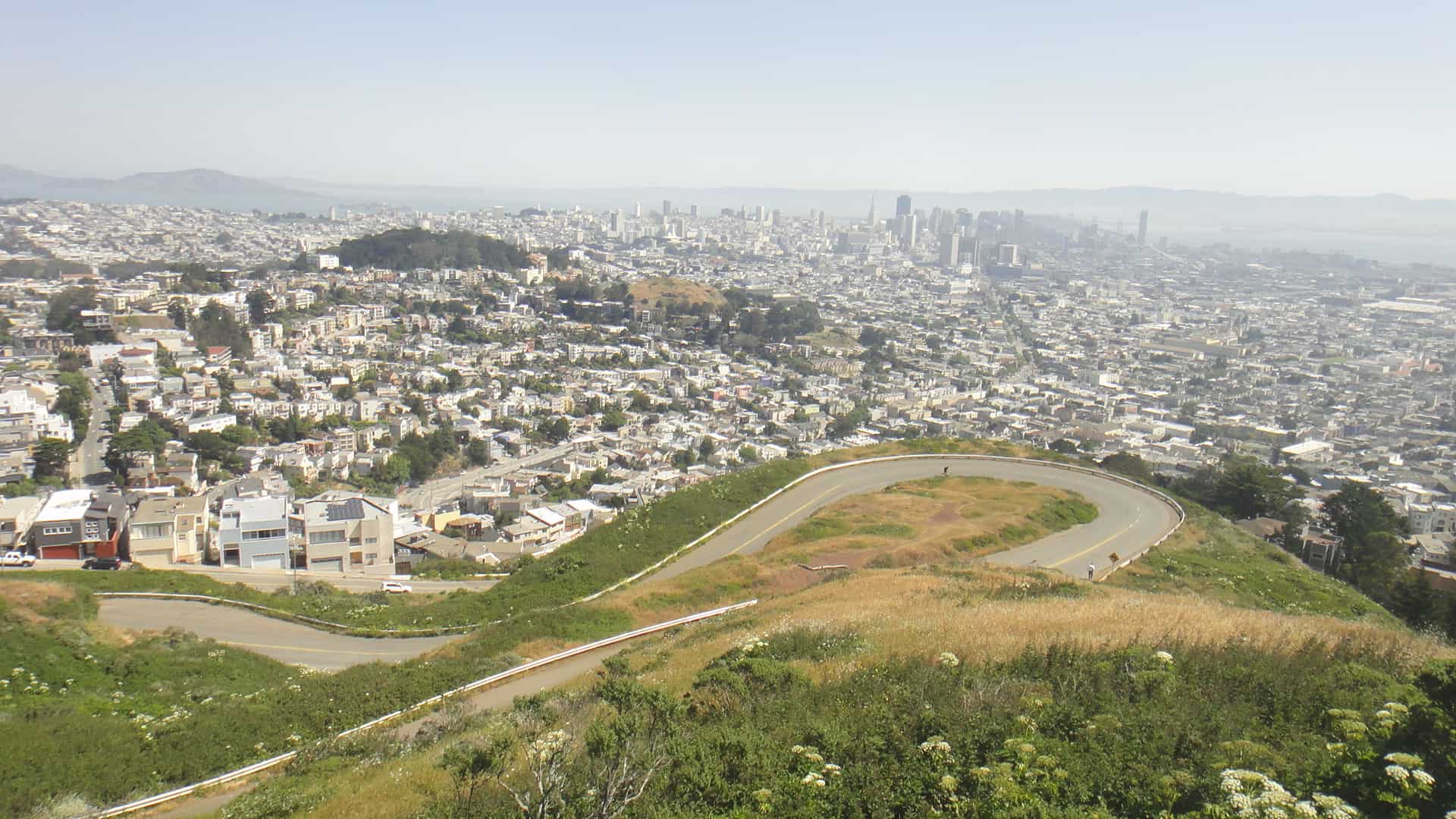 I was a 13-year-old exploring the city with my parents. After a day's worth of activities, my mother and I had to pee before leaving for the next city.
We first attempted to find a toilet in a small convenience market. We purchased some items, hoping that the shopkeeper would let us use their toilet. Unfortunately, they refused. We left the store upset!
Look here, shopkeeper. We are a respectful family visiting your fine city. So, won't you spare us something as basic as a toilet?
Then, we tried a nearby Safeway supermarket. At the back of the store, we came across a horrible sight: Five people were waiting in line for the bathroom, not including an odd man sitting nearby the bathroom door. He was constantly groaning and clutching his stomach, but for some reason, he kept letting people go first.
If THAT wasn't enough, we soon had the worst surprise: this huge store had only ONE UNISEX bathroom for the public.
Are you fucking kidding me?
We are talking about a major supermarket chain in the middle of San Francisco, the fourth largest city by population in California. Busy locals and travelers alike swarm the city. How was one bathroom acceptable?
My parents and I waited in line for ten minutes or so. However, the awkwardness made it feel like an eternity! When it was our turn, we offered to let the groaning man in first. After all, nobody would want to be behind a family, let alone wait the longest! Still, he wanted us to go first.
We entered the one-stall bathroom with disgust because the toilet seat was COVERED with pee! Apparently, some people had a half-ass ability to aim! My mother used loads of toilet paper to clean the toilet seat for us ladies to sit down on. What a disgusting job that she never signed up for!
People were complaining outside about why our turn was taking so long. The sitting man's exact words: "There's a whole family in there!"
Okay, dude, we were not just A family.
We were a frustrated family who needed to attend to the basic necessity of peeing.
It's the call to nature that shouldn't require waiting for one unisex bathroom in a major supermarket in the middle of a metropolis.
And yet, this is how we ended our thrilling day in the world-famous San Francisco. Hooray!
From that moment on, my parents and I have resolved to going toiletless if toilets are hard to come by or simply feel like a hassle.
I have kept that promise with the following stories…
Costa Rica and the $1 Toilet
Almost ten years after San Francisco, I was in Costa Rica with my community college study abroad group.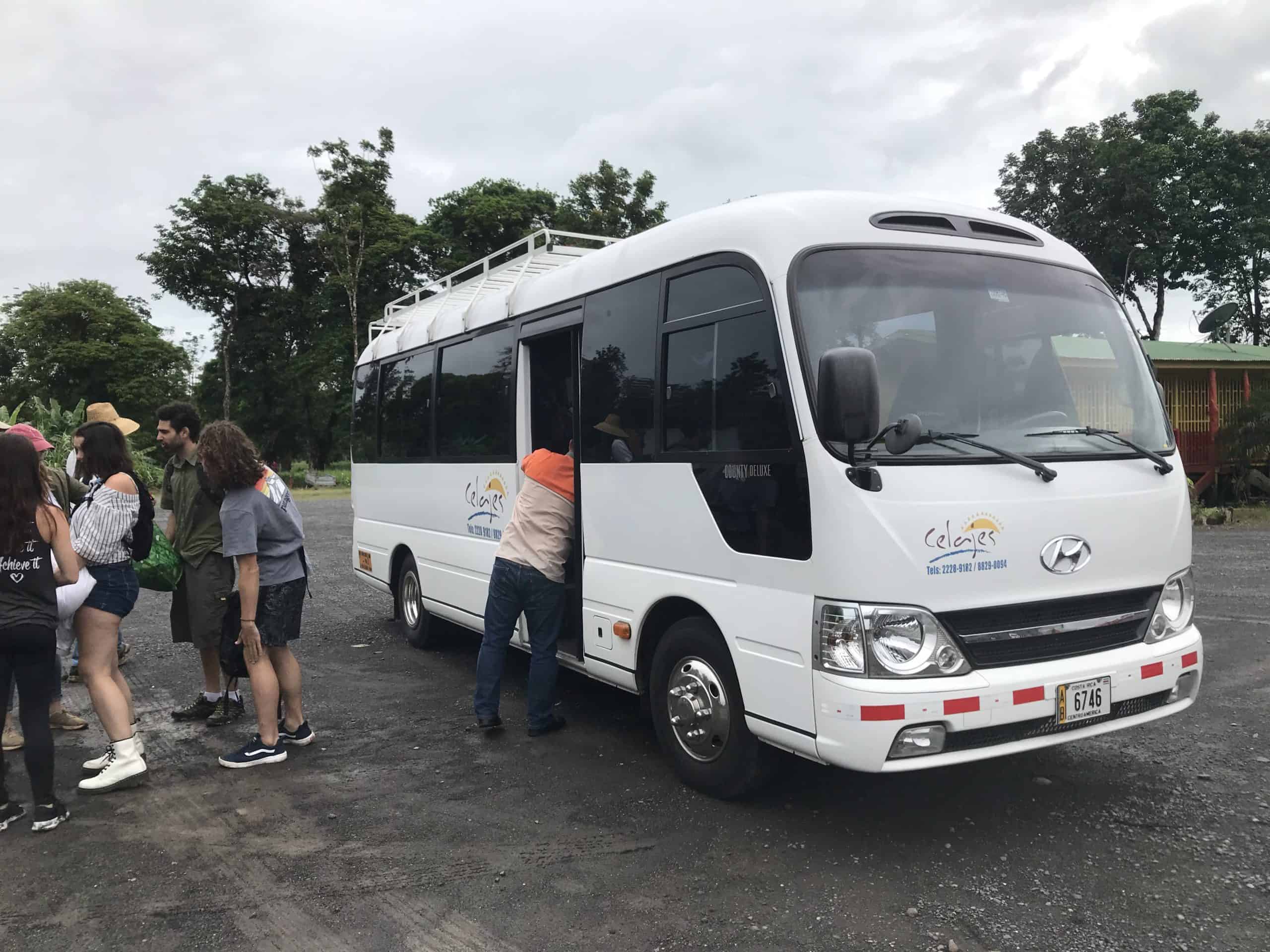 At a small, crowded dock in a tropical wetland, we had one more chance to use the bathroom before boating to the island town of Tortuguero. The toilets cost $1 USD. It was a cheap fee for a clean bathroom. My fellow classmates were satisfied with this. Off they went to stay in line.
What about me? Well, I didn't want to cough up money just to pee. Yes, it's reasonably-priced, but Mother Nature never intended for its living beings to spend money to pee.
Plus, I was too lazy to whip out my cash. I didn't even know if I had the exact change; I always lacked small bills.
Most of all, I didn't want to compete for the front of the bathroom line or wait for my turn. For a small dock, there were LOTS of travelers.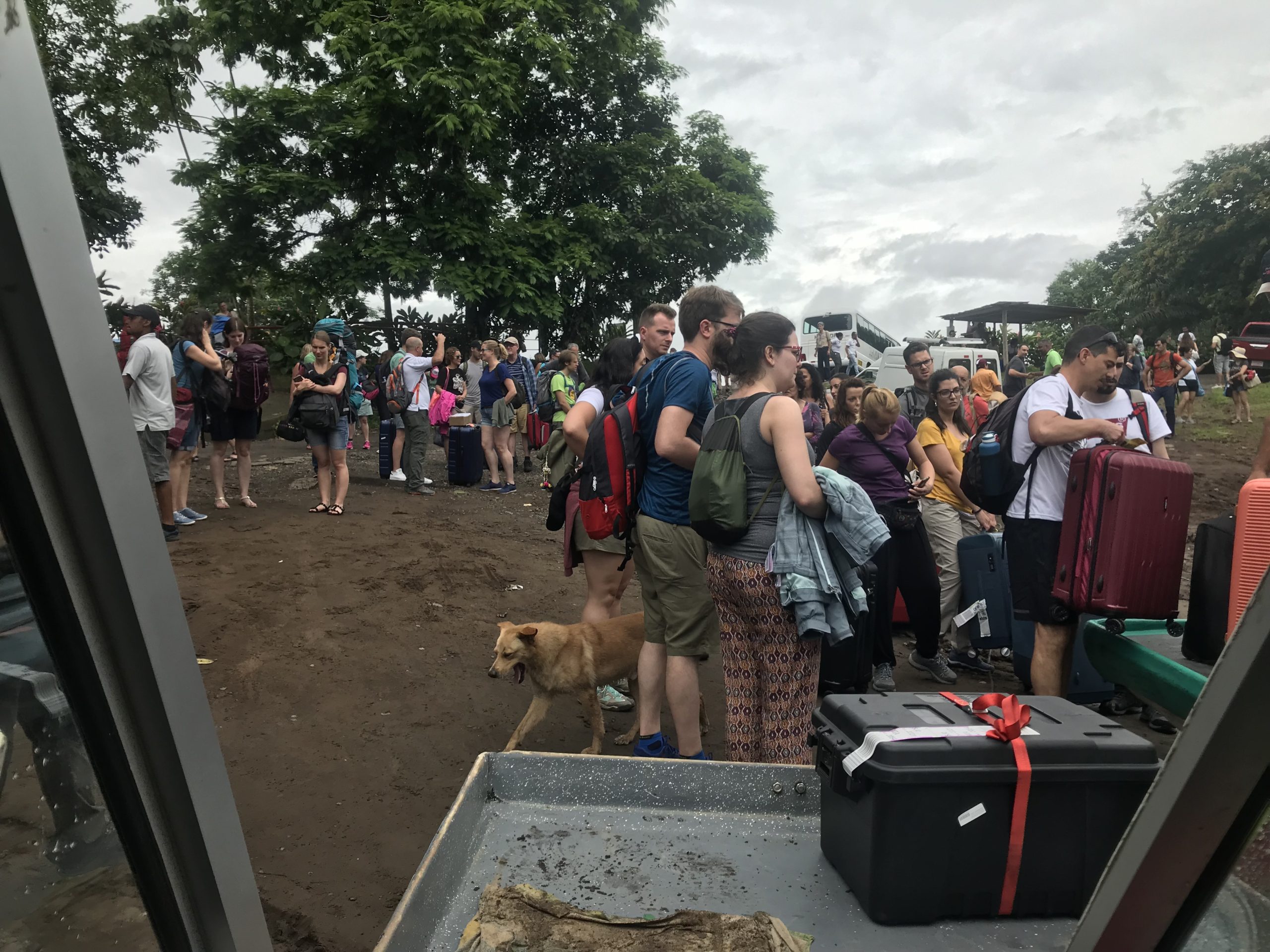 Were there any opportune spots to pee? Walking away from the buses, dock, and main hubbub, I soon found a quiet parking lot which didn't seem to have passersby or security cameras. Then, I squatted down to pee between the sides of two parked cars!
Nobody was walking around, thank goodness. And although I couldn't guarantee that there weren't any security cameras, I didn't care so much about footage being captured. I doubted that they could arrest me for peeing on parking lot gravel, anyway!
Taking It to the Next Level: The Los Angeles (LA) Fashion District
A few years ago, my parents and I tagged along with my cousin's family to find her a lovely prom dress. We piled in my uncle's van destined for the LA Fashion District.
As soon as we arrived, my mother and I had to pee! I hope that's nothing new to you, by now.
My uncle had parked on a relatively quiet street behind another car. Only a handful of businesses here were open. Regardless, passersby were still out and about.
My mom and I knew we had no choice but to plop right down on the street and pee. And so we did…
…IN THE LA FASHION DISTRICT. WOW!
My uncle wanted to make a human wall so that passersby couldn't peek at us peeing. He "volunteered" his whole family to stand around my mother and me and face away from us. I'd bet my cousins felt awkward!
My cousin came here to go prom dress shopping under the California sun during the springtime, not block the view of her peeing aunt and cousin!
I didn't care about anybody's opinion, though. I only cared about tending to nature's needs.
Where Else Have I Peed Without a Toilet?
A roadside rest area in Alberta, Canada didn't have any toilets, so off to the grass I went! I didn't realize the grassy area had gopher holes until I was in the middle of my business. Oh damn!! I peed as fast as I could, thinking to myself, "Gophers, please don't come out and retaliate!"
The shoulder of a road or highway with the car doors open as bathroom stalls. (I've done this countless times!)
Maybe you should stay away from me when I first wade into the ocean, alright?
Behind outhouses because the toilet inside is so damn nasty!
Nature hikes, including multiday backpacking trips (duh!)
Yo, Do You Even Use Toilet Paper?
Using the toilet has conditioned us to depend on toilet paper.
Nature doesn't have toilet paper.
I like to follow nature's ways.
So, in most toiletless cases, I skip the TP. I feel too lazy finding a tissue, stowing it away in my possession, and finding a trash can to toss it in.
You think a lack of TP is gross? Once you go toiletless several times, you may reduce the need for it. But you can always bring a substitute at the ready. For example, store a tissue in your pocket.
***
Traveling opens new experiences, often unexpectedly. Among those are my peeing escapades!
You don't need to follow my exact circumstances. All you have to do is find a suitable place and somehow avoid the eyes of passersby. Then plop down and do your business!
Doing this in the city is much harder than in a natural area since finding privacy is difficult.
But hey, toilets can be JUST AS difficult to find! Give in and go toiletless, sometimes!
Don't feel any shame. Don't worry about other people so much. Mother Nature would be proud of you!
The ocean thanks you for reducing its sewage and toilet paper waste.
The freshwater thanks you for not flushing toilets.
The trees thank you for saving them from toilet paper products.
Give yourself credit for listening to and taking care of your body while you travel. When you have to go pee, just go!
---
Pin to save this post for later, and share it with others!