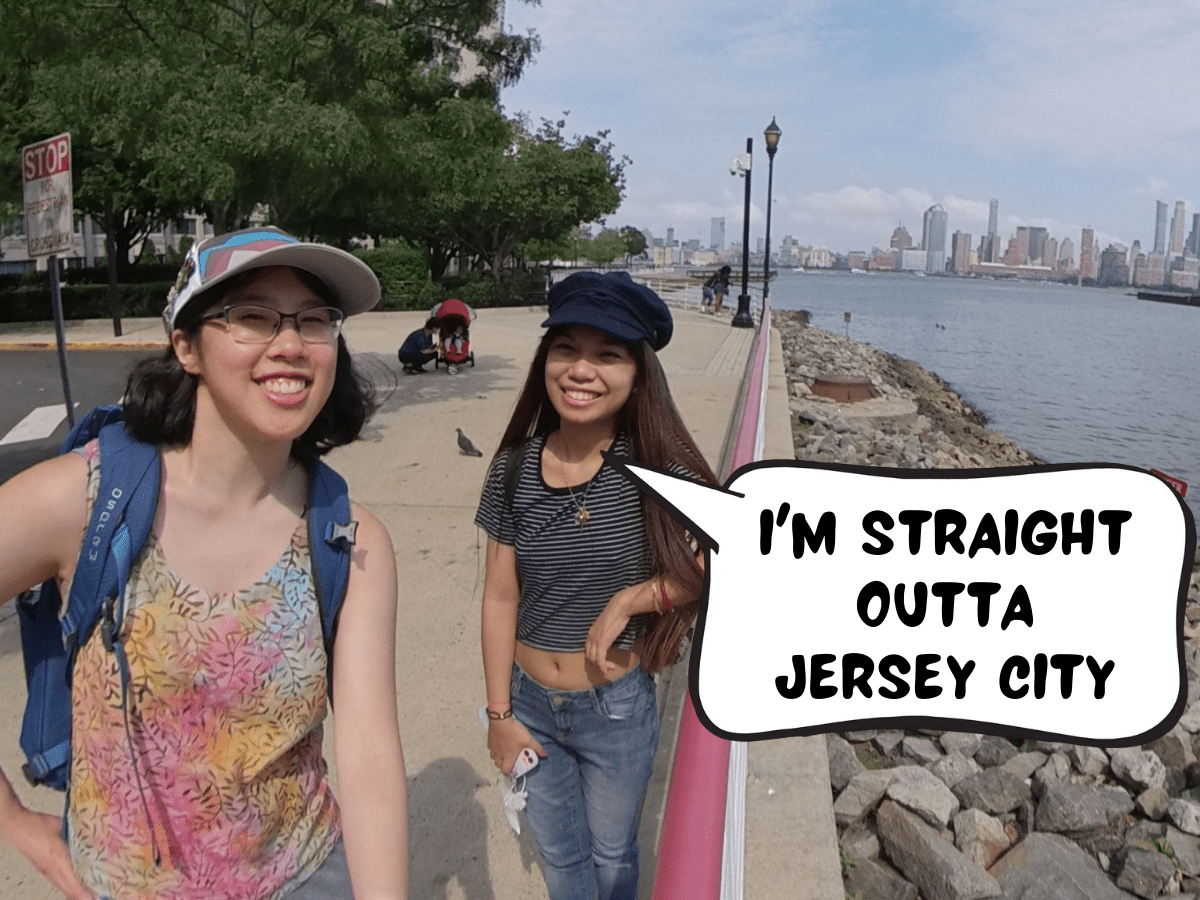 Posted: October 19, 2021
My Jersey City friend, Athena, takes a lot of visitors around town.
The problem? It's never her own town that her friends care about.
Athena has to take the PATH train to New York City where her friends — and most travelers — are interested in its famous, flashy attractions.
Seeing how prideful she was for her underrated Jersey City, I told her that I wanted to see her hometown, even more so than the Manhattan glitz. Athena was shocked — and honored.
Unlike other travelers who come to Jersey City to stay at cheap accommodation for their NYC trips, I sought to understand why the locals like my friend Athena were so proud to live here. Because Jersey City isn't a hot guidebook destination and has very few tourists, it was rewarding to feel like the only visitor in the entire city who could dive deeper into the scenes of people's daily lives. I loved how easy it was for me to blend in.
Jersey City is the most culturally diverse city in America, according to WalletHub's studies. (Surprisingly, NYC is at #6!) Jersey City was the city where most Ellis Island immigrants arrived at. Although Lady Liberty is most synonymous with NYC, Jersey City should be too. "Liberty" is everywhere, from city hall's Lady Liberty plaque to the business storefronts including the word in their names. In fact, the Statue of Liberty is in New Jersey waters!
But diversity isn't only symbolic. Jersey City was proactive about promoting its multicultural fabric. I felt like I traveled the world within a few blocks, meeting Afro-Latinos, Filipinos, Indians, and Europeans in dense neighborhoods with ethnic stores and restaurants. I was pleased to see how much Jersey City folks enjoyed celebrating community thanks to the city's free cultural events. As a Vietnamese-American female, I felt welcome at all of them, even though the events at that time showcased heritages other than mine.
For a week-long trip, here are my favorite things to see and do in Jersey City:
1. Ferry through the Historic Trilogy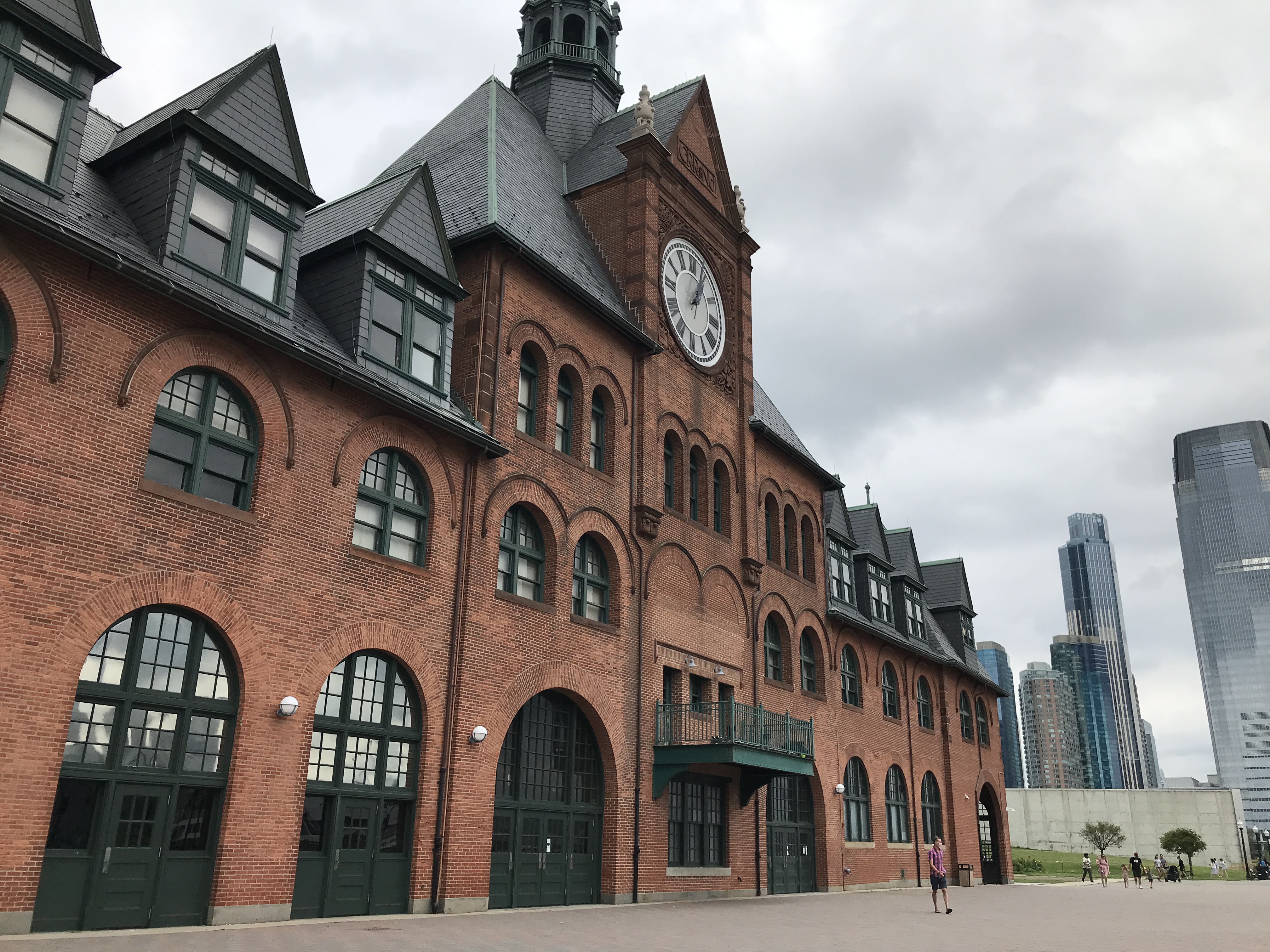 The Statue of Liberty, Ellis Island, and the Central Railroad of New Jersey Terminal (CRRNJ) were integral to the 19th and early 20th century immigration to America, known together as the Historic Trilogy.
Although most travelers think the Statue of Liberty and Ellis Island are solely New York City attractions, this is wrong as both are in New Jersey waters. The 1998 U.S. Supreme Court case, New Jersey v. New York, ruled that most of Ellis Island belonged to New Jersey, while Jersey City locals claim that Lady Liberty belongs to them because its closer to them than NYC and the fact that it is in New Jersey waters. The lesser-known CRRNJ received two-thirds of the Ellis Island's 12-17 million immigrants.
To follow the immigrants' footsteps, begin at the CRRNJ and peer into its eerie, abandoned grounds. From the CRRNJ, board the Statue Cruises ferry for Ellis Island and the Statue of Liberty. Extensive historical exhibits and photo opportunities abound in every part of the Historic Trilogy.
Exploring immigration history from the New Jersey side instead of from New York was so satisfying. Not only were the boat rides shorter, I could complete the Historic Trilogy with the CRRNJ and imagine being an immigrant making their way into the United States and beginning their trip to another part of the country. The New Jersey history of immigration gave me lots of new insights and perspectives.
Central Railroad of New Jersey Terminal, 1 Audrey Zapp Dr, +1 877-523-9849, cityexperiences.com/new-york/city-cruises/statue/. Ferries run daily from 9AM-4:30PM. A ferry ticket costs $23.50 USD.
2. Relax at Liberty State Park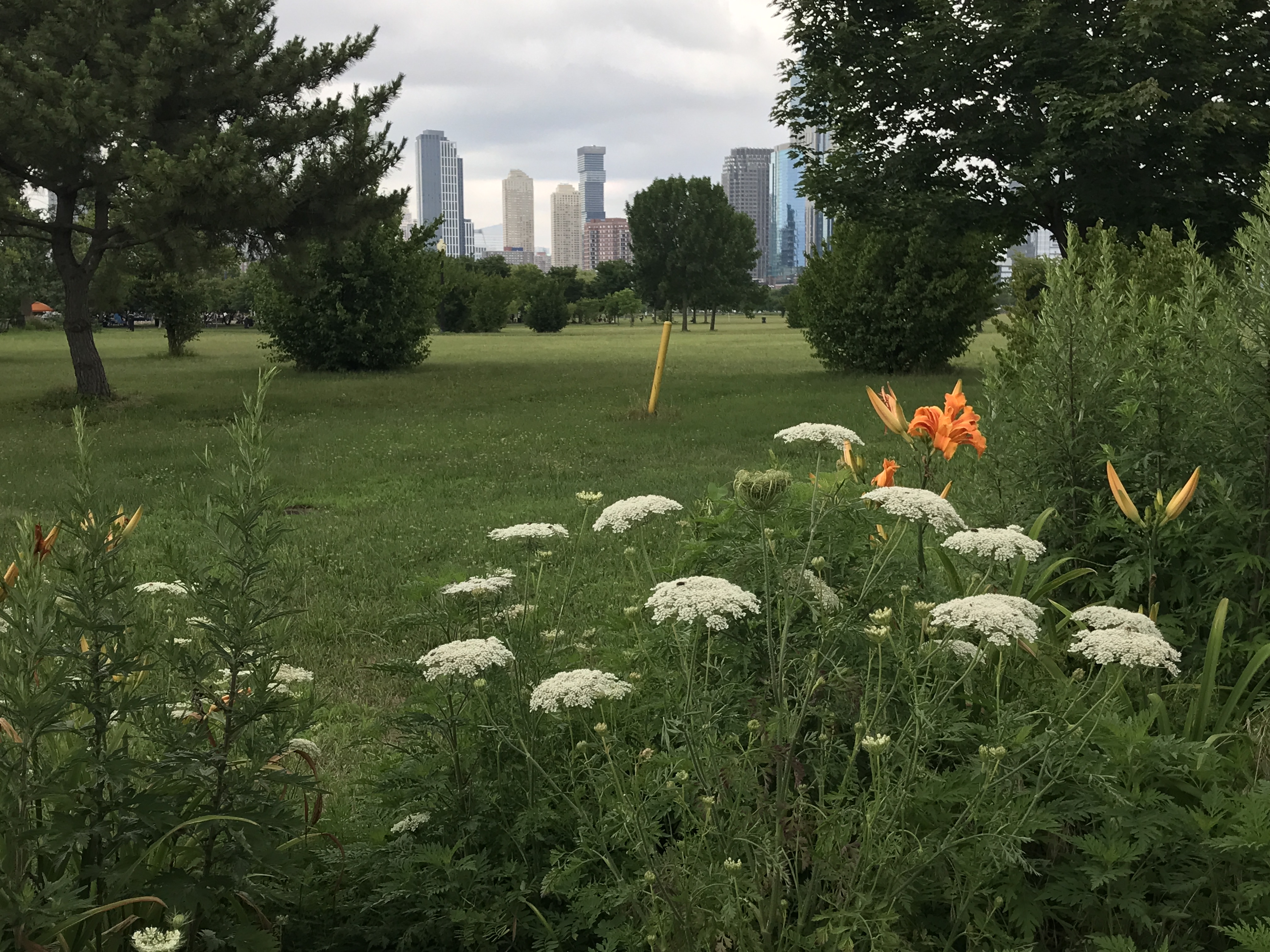 Previously known as Communipaw Cove, it was an area of natural tidal salt marshes and mudflats that provided bountiful fish, oysters, and safe docking for the Lenape Native Americans and Dutch and English settlers. Then, the CRRNJ dumped trash into the cove to add more land for the ferry and train hub between the late 19th and early 20th centuries. When roads took over the transportation scene, the CRRNJ's bankruptcy in 1967 turned the area into an abandoned wasteland of debris and dilapidated docks. When a man named Morris Pesin was upset that he couldn't access the Statue of Liberty from Jersey City, he successfully campaigned to turn the filthy land into the pristine Liberty State Park.
Today, you can stroll on the sidewalks with excellent views of the Statue of Liberty, Ellis Island, and Downtown Manhattan, enjoy a picnic on the grassy fields, pay your respects to 9/11 New Jerseyan victims at the Empty Sky Memorial and the Grove of Remembrance, hit dirt trails through restored forests, marshes, and wetlands, and visit the free environmental Interpretive Center.
I loved Liberty State Park because most people there were locals who wanted a relaxing day out. I felt like I was jumping straight into the leisurely life of a typical Jersey City resident. There was so much peace watching families spend time outside instead of having to deal with tourist crowds trying to get NYC background photos. People were simply eating, walking, and playing together.
200 Morris Pesin Drive, +1 201-915-3403, libertystatepark.org. Open daily 6AM-10PM. Admission is free.
3. Visit the Liberty Science Center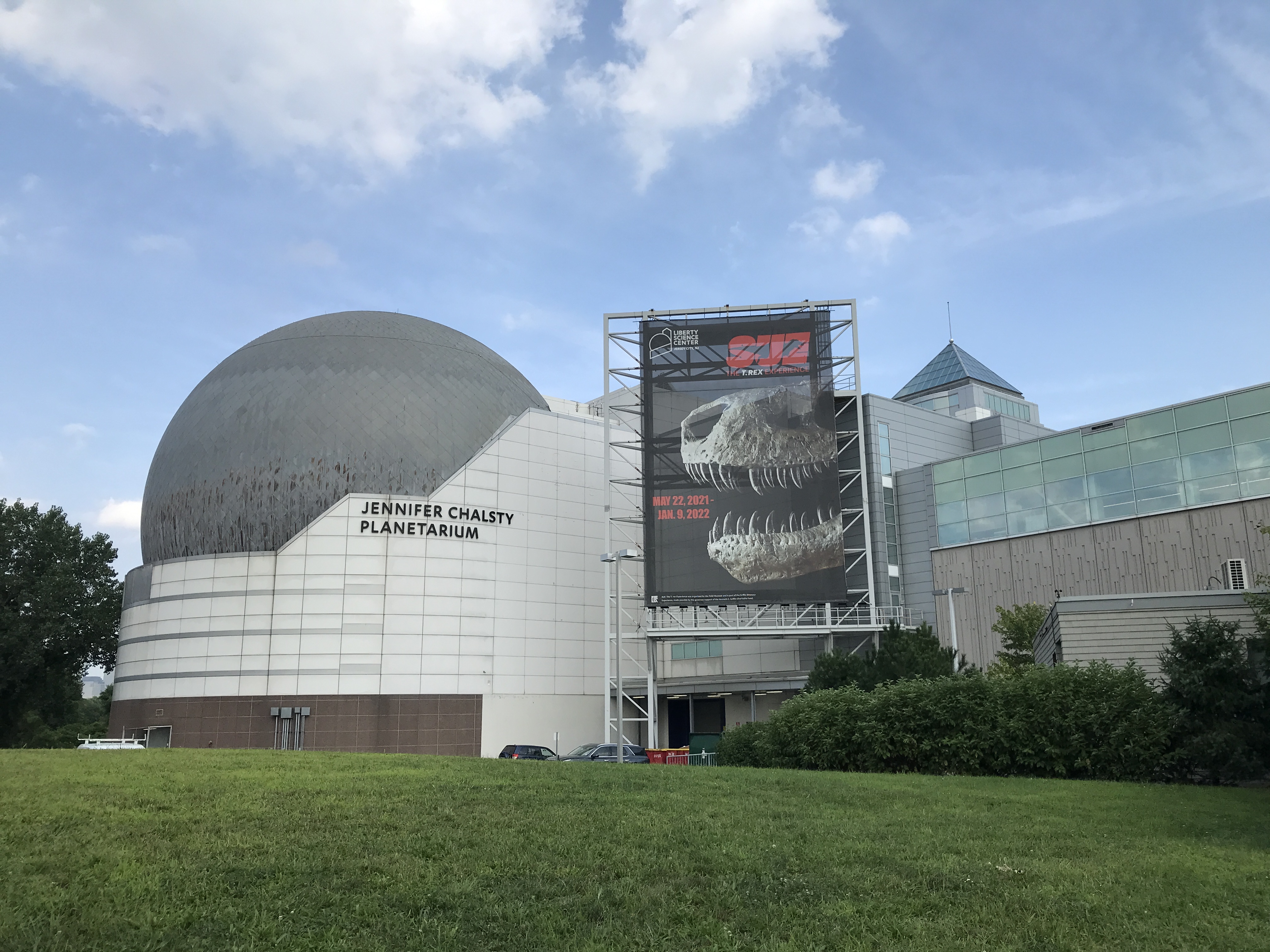 Boasting the largest planetarium in the Western Hemisphere, the Liberty Science Center, located in Liberty State Park, is New Jersey's premier science museum. It features lots of hands-on, kid-friendly activities as well as quality exhibitions that will interest all ages.
My favorite exhibition was Our Hudson Home, which got all my questions about the wildlife, river ecosystems, and industrial ports in the harbor of metro New Jersey and New York answered. Surrounded by lighthearted educational displays and young children enjoying them, I felt like I became a cheerful, curious child. The museum also has elevated views of the Downtown Manhattan skyline.
222 Jersey City Boulevard, +1 201-200-1000, lsc.org. Open Wednesday-Sunday, 10AM-5PM. Admission is $28 USD if booked in advance online (strongly recommended due to availability), or $30 at the door. Planetarium show tickets are an additional $8 USD.
4. Eat pizza at Razza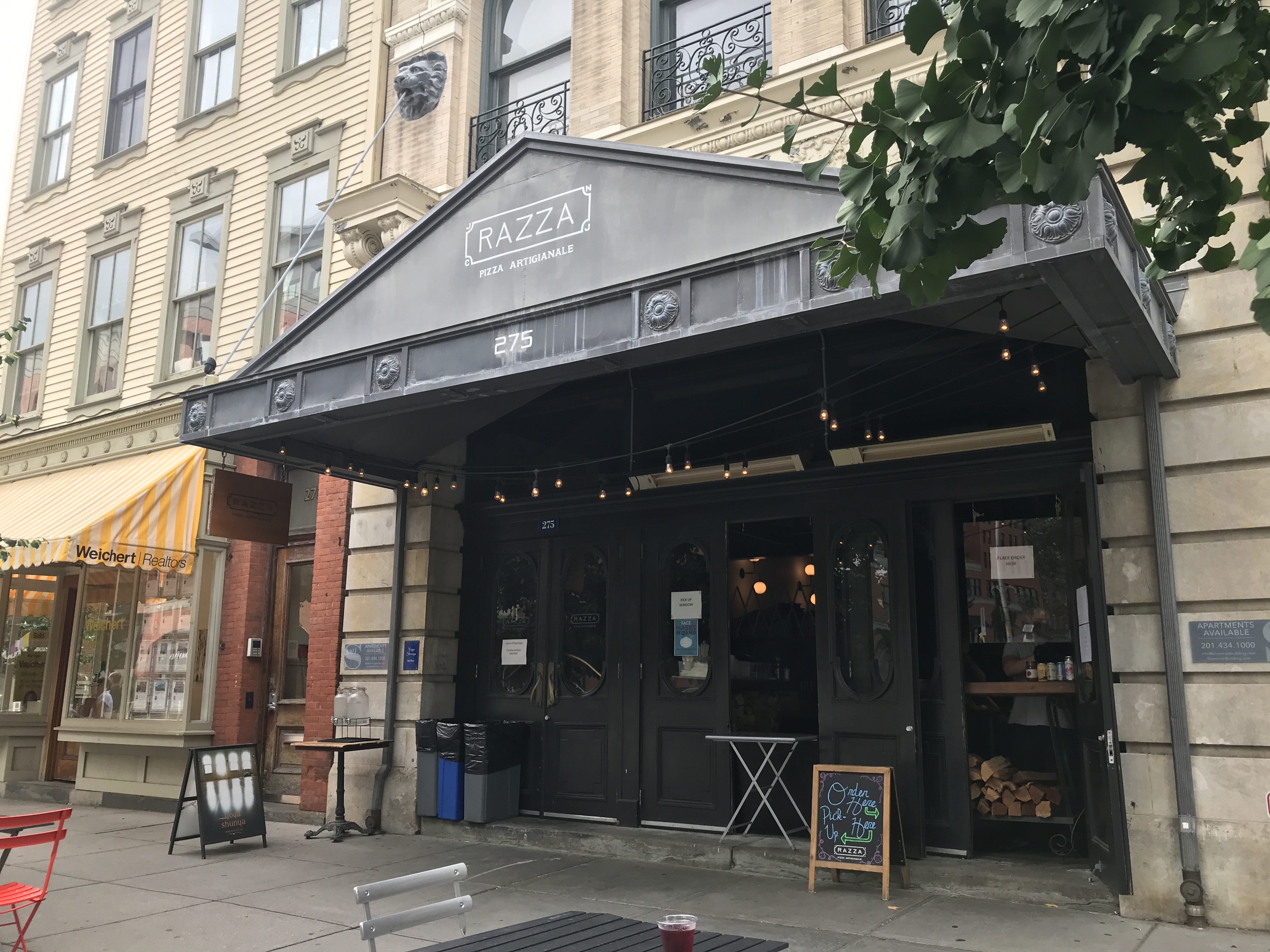 A restaurant critic for the New York Times, Pete Wells, believes that the best pizzeria in the New York metropolitan area isn't in New York City, but across the Hudson River in Jersey City. Since then, New Yorkers have been jumping on the PATH train to try the pizza for themselves.
The pizzeria, named Razza, sits across from city hall. When I visited, it was bustling with people waiting in line to order or sitting down with pizza in hand, even in the hours between lunch and dinner. After taking a bite of the Jersey Margherita pizza, I was taken aback by the subtle yet delectable taste of the moist mozzarella and tomatoes, both of which have been locally grown in New Jersey.
275 Grove Street, +1 201-356-9348, razzanj.com. Open on Tuesday to Sunday from 3-9PM.
5. Eat ethnic food at West Side Ave or the Heights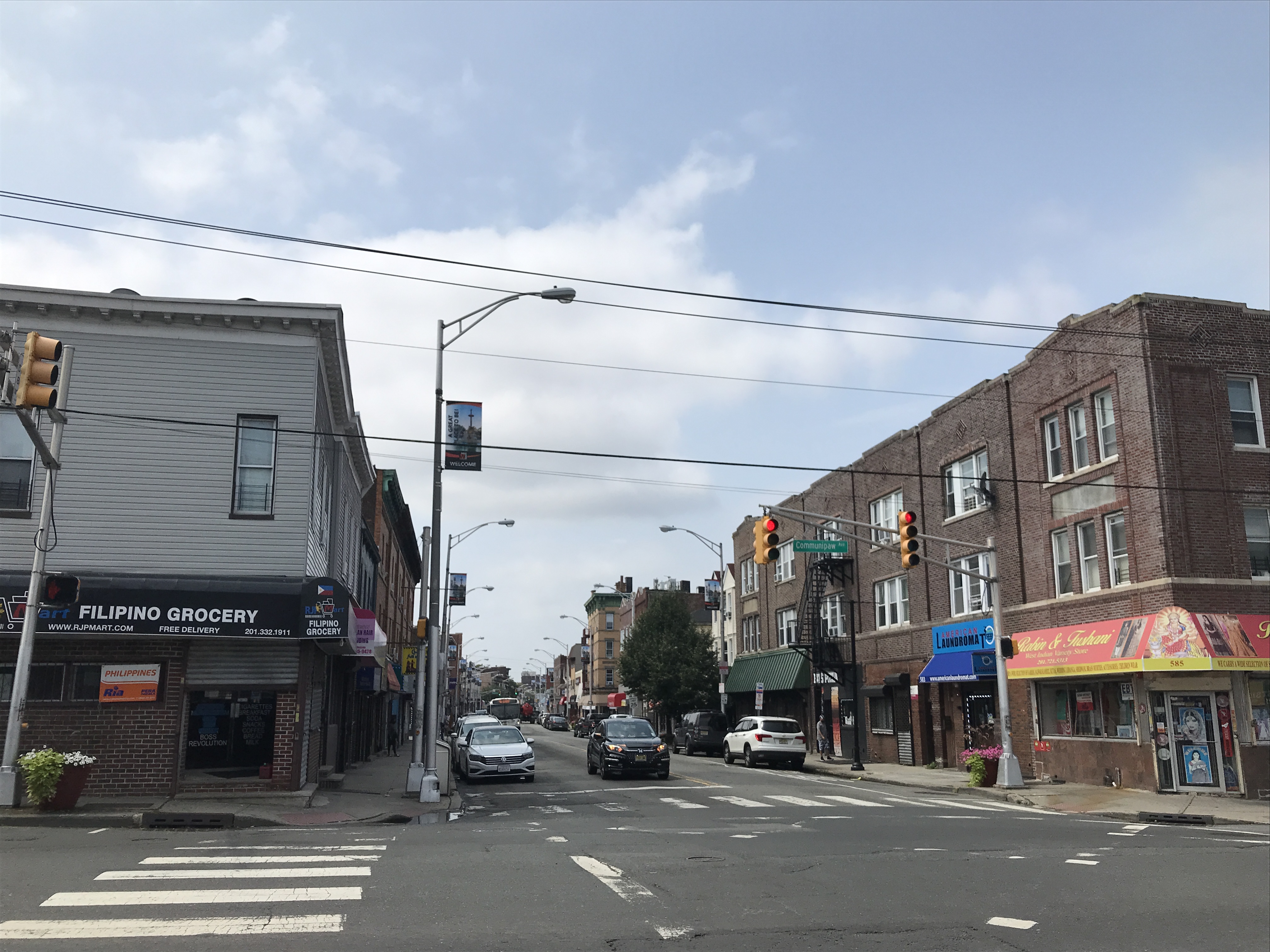 The ethnically diverse Jersey City has enclaves where cuisine from all over the world are clustered together on one street. I'm no foodie, but even I enjoyed exploring my lunch possibilities. One such enclave lies along West Side Ave between Communipaw Ave and Claremont Ave. On this one street, I ate at local Vietnamese (Thanh Huong) and Filipino (Jayhan's Grill) restaurants with tasty dishes. There were also Mexican, Chinese, and Italian restaurants.
The Heights is another neighborhood rich with multicultural eating spots. This area sits atop a scenic hilly area of Jersey City — no wonder it's called the Heights! Just one stroll along its heart, Central Ave between Washington Park and Pershing Field Park, took me past Spanish, Italian, Indian, and Mexican restaurants. For another standout Jersey City pizzeria, visit the Bread and Salt Bakery.
6. Walk through Lincoln Park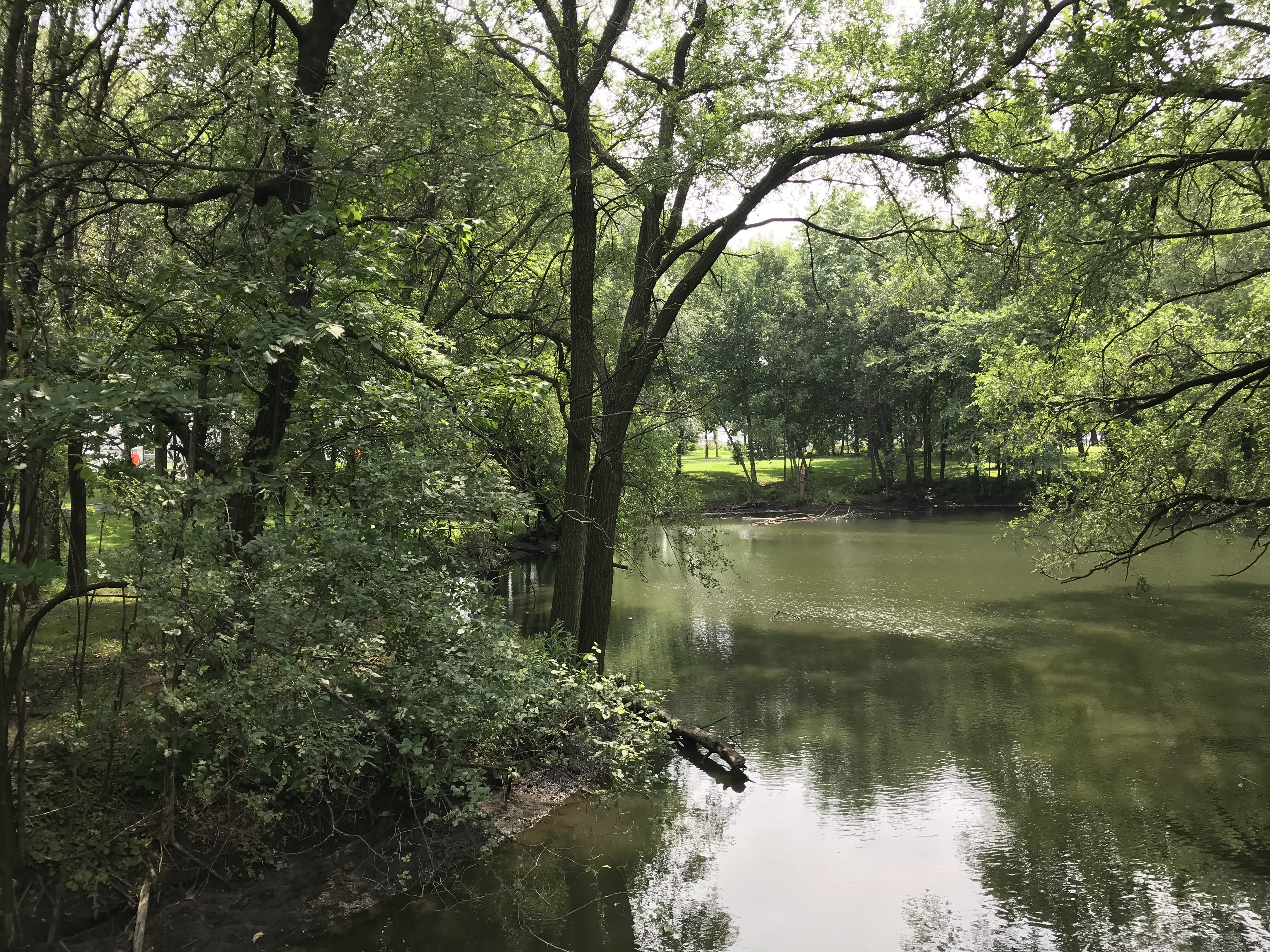 Many locals flock to the western edge of Jersey City for a relaxing day in Lincoln Park. Named after U.S. President Abraham Lincoln, the park features a statue and monument in his dedication called Lincoln the Mystic, a glorious 53-foot tall fountain spewing water out of animal heads and gargoyles. Make sure to stroll around the park's peaceful ponds. You might find water birds, or if you're lucky, turtles!
For quiet walking through nature, venture to the park's western side for a trail system through a small shaded forest and a dirt pathway running alongside the Hackensack River's restored wetlands. As a nature lover and small-town girl who found themselves in an urban city, I appreciated being able to enjoy outdoor recreation opportunities in Lincoln Park. The trails weren't much of a hike and more of a leisurely stroll, but they were the best I could find!
7. Have fun on the Hackensack River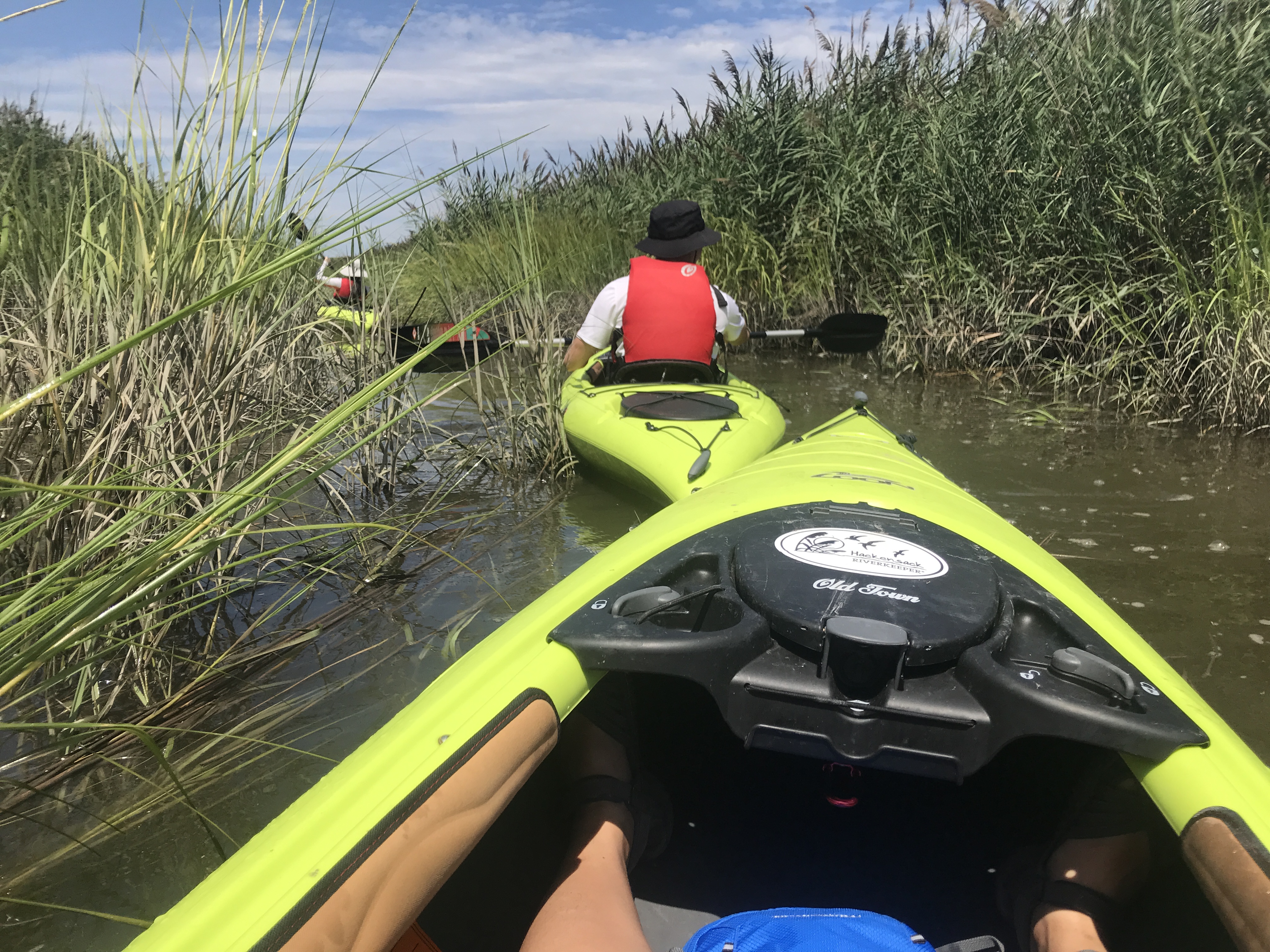 In colonial times, people hated wetlands, thinking they were the perfect place to dump trash. But without the wetlands to absorb storm surges, floods could wreak heavy damage to surrounding cities. My kayak guide believed that Hurricane Sandy wouldn't have been so catastrophic if all the original wetlands were here to do their thing.
Until the Clean Water Act of 1972, the health of the Hackensack River suffered from factory pollution. Today, the water itself is clean, but not the sediments at the river bottom polluted with heavy metals, which is why swimming is not recommended. Many of the Hackensack's wetlands have been restored for the health of the environment and your relaxing break from the urban life.
I recommend going to the Laurel Hill County Park's Paddling Center where you can get a guided kayak tour with the Hackensack Riverkeeper. The guides can teach you about the history of the Hackensack and help with animal sightings. You can also rent a canoe or kayak, but only if you have another person with you — in case one of you gets into trouble, the other person can rescue you and get help.
Like with Lincoln Park, I also appreciated the Hackensack River as an escape from the big city, especially for someone who is more accustomed to wide open spaces in nature. As an environmentalist, I also learned so much about the local ecosystems and the historical human impact. The kayak excursion was one of my favorite memories of Jersey City for these reasons.
Laurel Hill Paddling Center, 1005 New County Road, Secaucus, NJ, +1 201-920-4746, hackensackriverkeeper.org. Open Saturday-Sunday, 9AM-7PM (last rental boat goes out at 3PM). $25 USD per paddler for a four-hour rental. Hours and prices for guided tours vary, check their website.
Recommended reading: The 2021 Invasion Over New Jersey
8. Join a cultural event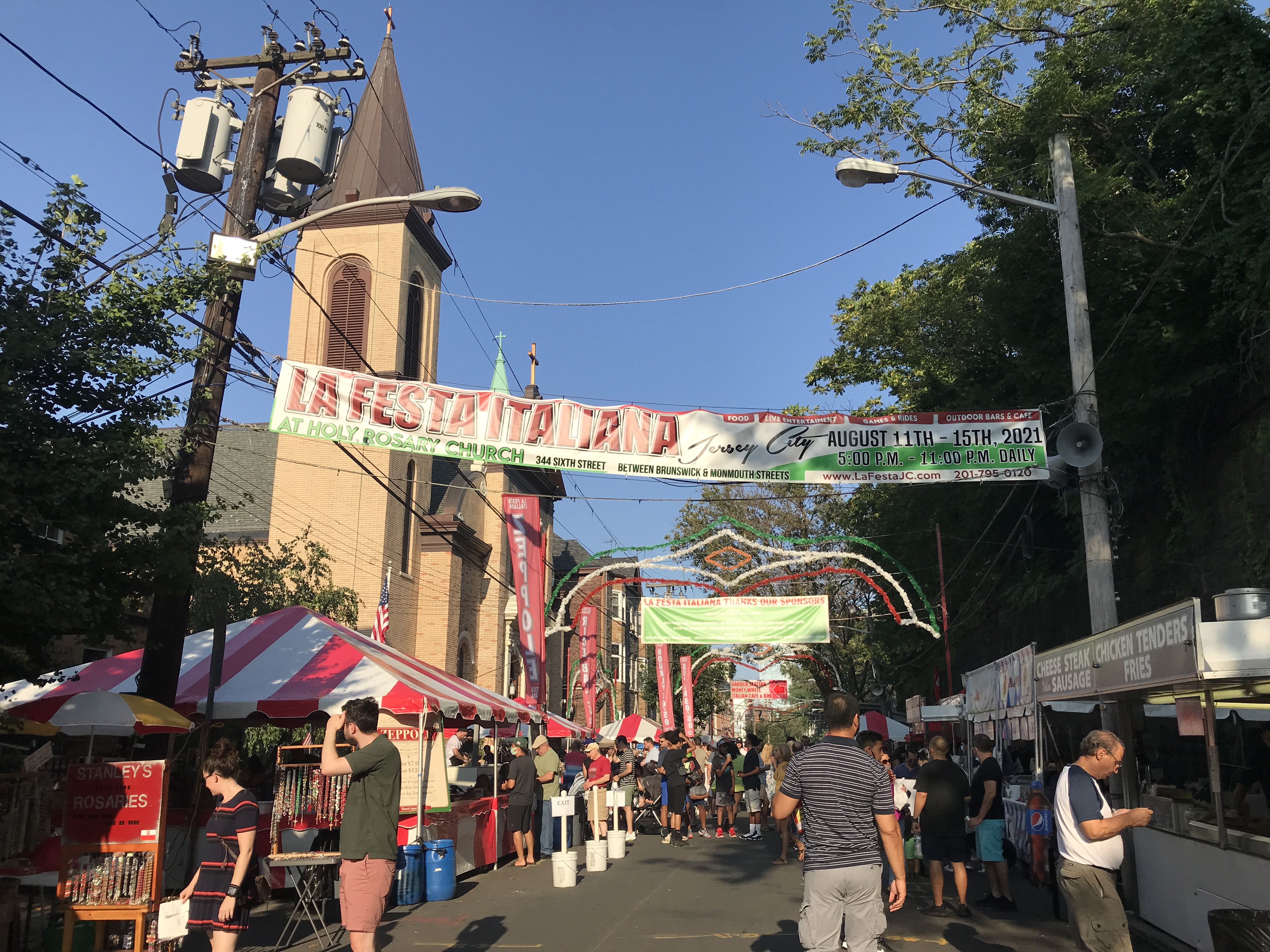 Jersey City always has a free, family-friendly event happening! In less than a week, I attended the following: celebratory flag raisings of India, Pakistan, and South Korea, a soothing R&B concert, lively Italian and Puerto Rican festivals, and a prideful drag show. While I was there, cultural events seemed to happen all the time without a break! At many of these events, the event organizers went out of their way to welcome me into their culture.
The drag show emcee told me that Jersey City has a lot of heart, its councilmembers working directly with local organizations to make these multicultural community events possible.
To find an event (or five), consult the City of Jersey City Instagram and the Office of Cultural Affairs Instagram and event calendar.
9. Wander India Square and the Five Corners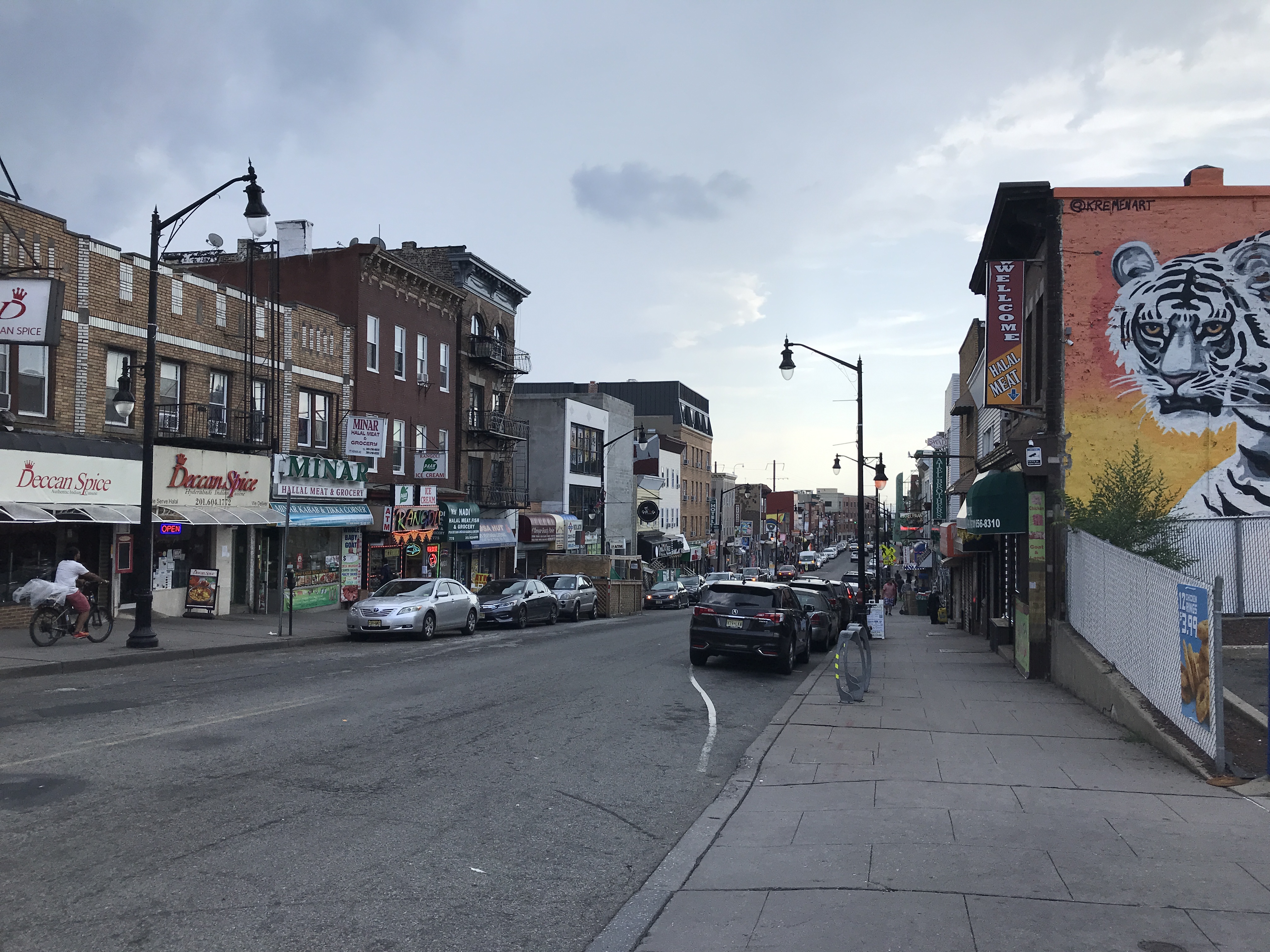 At Jersey City's center is Journal Square, which includes two ethnic enclaves, India Square and the Five Corners.
On Newark Ave between Tonnelle Ave and JFK Blvd is India Square, where you can mingle with South Asians — Jersey City is home to the largest concentration of Indians in the Western Hemisphere — and try a restaurant or grocery store food. As for me, I kept buying ice cream with aromatic spices at Patel Video.
Head east on Newark Ave for the Five Corners neighborhood. My Filipino friend Athena recommends Max's Restaurant for classic dishes, the Red Ribbon Bakery (I loved their mango cake), and the Philippine Bread House for their famous pandesal bread.
I was amazed at the density of multiethnic cultures within a city block. I listened to the various languages and accents spoken and took in the variety of smells and sights. Getting involved in the daily hubbub was easy — I walked along the streets with my eyes and ears open, perused grocery stores, and got lured by restaurants.
10. Visit MANA Contemporary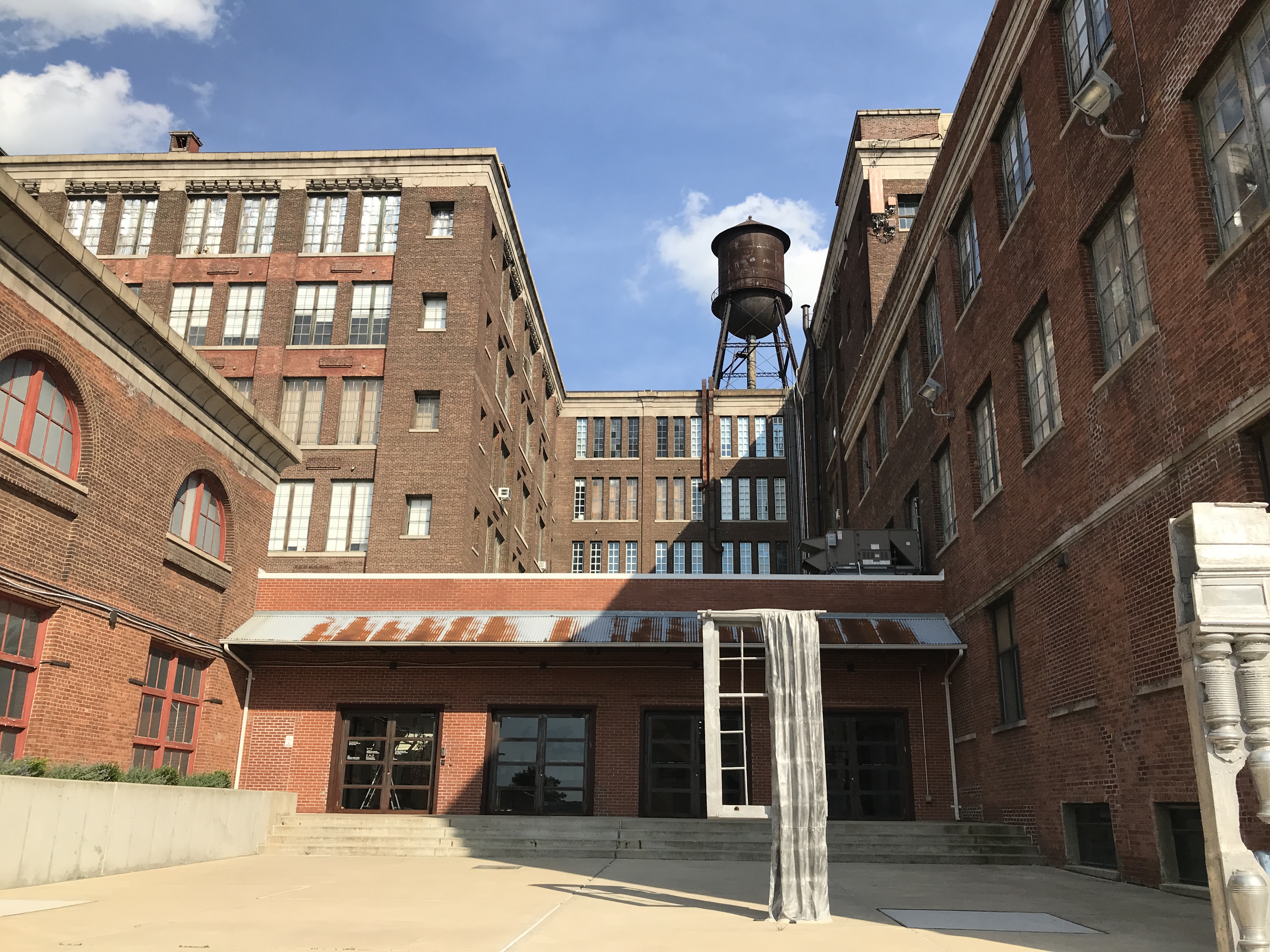 Get into Jersey City's art scene by visiting MANA Contemporary nearby Journal Square. Many buildings in Jersey City have served different purposes throughout history, and the MANA Contemporary building is one of them. You'll be amazed at its industrial, brick architecture that tells about its past role as a tobacco factory.
Although art museums aren't my favorite attraction, I still enjoyed witnessing the visiting artists' creative exhibitions while walking around the old industrial building. The aesthetic of modern art blending into an aged factory pleased me. The art exhibitions while I was there included moving pictures with sound, still images, and sculptures.
If you're like me and don't know much about the visual arts, it might help to take a guided tour of the art galleries (only on Thursdays and Fridays), but you are also free to explore on your own (on Saturdays).
888 Newark Avenue, +1 201-604-2702, manacontemporary.com. Open Thursdays and Fridays for 3PM guided tours, Saturdays for self-guided tours from 12-4PM. Admission is free.
(For even more proof that Jersey City is establishing itself as a destination for art lovers, the esteemed French art institution, the Pompidou Center, has settled on Jersey City — and not nearby New York City — as its first North American location. It is expected to open in 2024.)
11. Get a photo with the Colgate Clock
When my friend, Athena, told me about the Colgate Clock, I was flabbergasted that this thing even existed. One of the world's largest clocks on the edge of the Hudson River with a Colgate title seemed so random to me. So, I went there to take a selfie with this silly, beloved icon. When I arrived, someone was teaching dog owners how to train their pets. I didn't see any daredevils climbing the clock, despite what Athena told me about them.
This clock, built in 1924, sat on a Colgate-Palmolive factory building. In the 1980s, Colgate decided to move out of Jersey City, and so the factory was torn down where the Goldman Sachs Building stands today. New Jersey decided to keep the clock at the waterfront for all to enjoy.
Weeks later, I even got excited seeing the Colgate Clock from NYC's World Trade Center viewing deck! I might have been the only visitor that day to hype over this clock — or even know about its existence.
12. Take a daytrip to Hoboken and Weehawken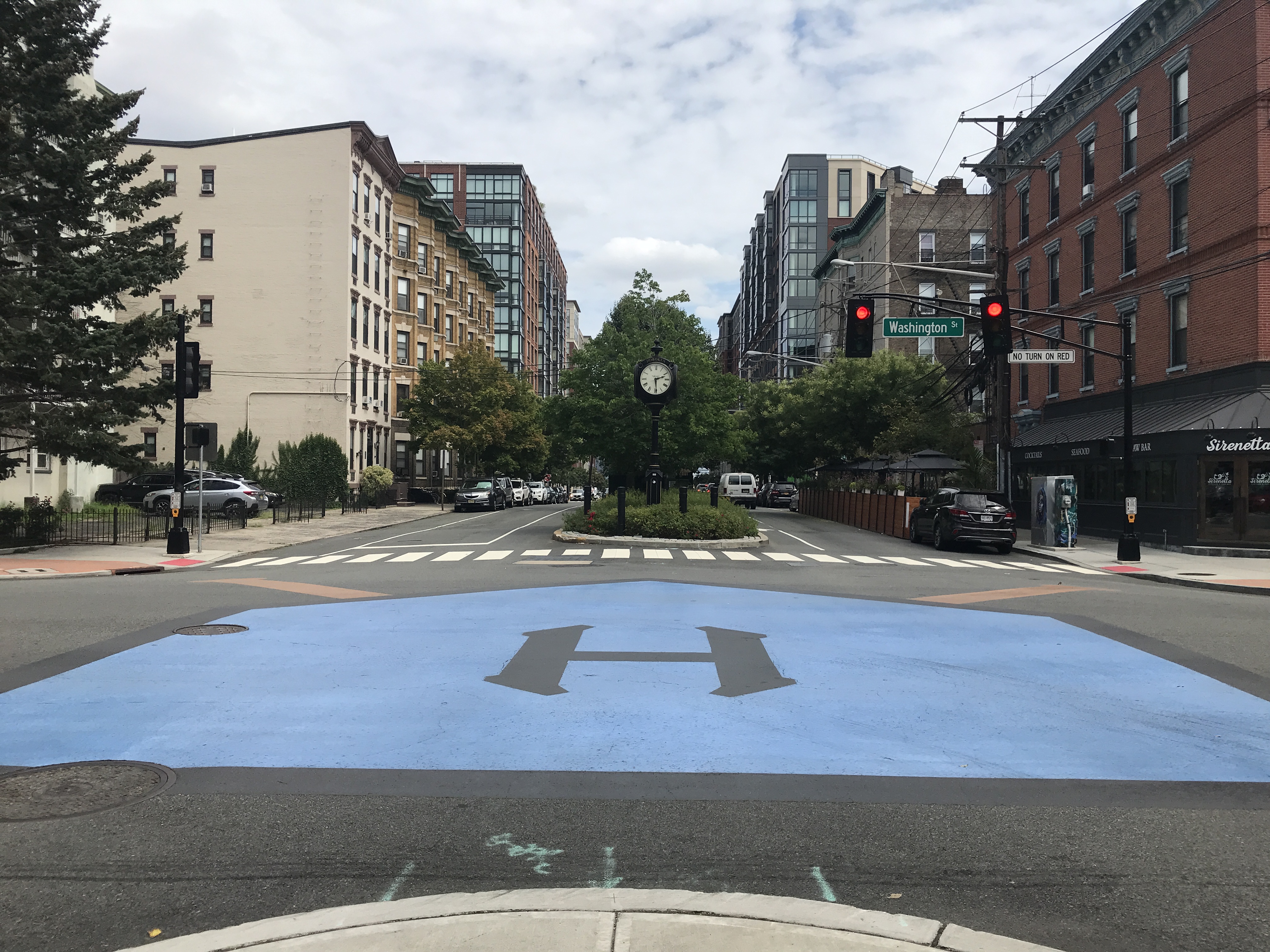 Hoboken and Weehawken, both north of Jersey City, are easy to access thanks to the Hudson-Bergen Light Rail connecting the three cities. Multiple stations can be found throughout these three cities.
Hoboken has its own character as a gentrified area, especially along Washington Street, where there are plenty of shopping and dining opportunities. Try an overly sweet desert at the Cake Boss's original Carlo's Bakery while you're there. But my favorite parts of Hoboken were the quirky histories. It's so funny how one city has these random tales. I visited the home where Frank Sinatra was born, stood on the site where baseball was invented, and glanced inside a creepy, manmade crevice of Sybil's Cave for tourists in the old days to drink spring water from.
Lots of people who are fascinated by Alexander Hamilton's life and the musical bearing his name visit Weehawken, where Hamilton was fatally wounded in a duel with Aaron Burr. At the duel site is a bust of Hamilton and a plaque commemorating the duel. For another specific history which I serendipitously found, go to the NY Waterway Port Imperial ferry terminal where many passengers on US Airways Flight 1549 in 2009 were taken to safety after their plane skidded across the Hudson River for an emergency landing. I imagined both tragic events unfolding as I stood at their respective sites.
In Hoboken and Weehawken, walk along the waterfront for scenic views of Midtown Manhattan and the Hudson Yards. You might even see the Empire State Building peeking through the skyscrapers!
13. Board a ferry between Jersey City and Manhattan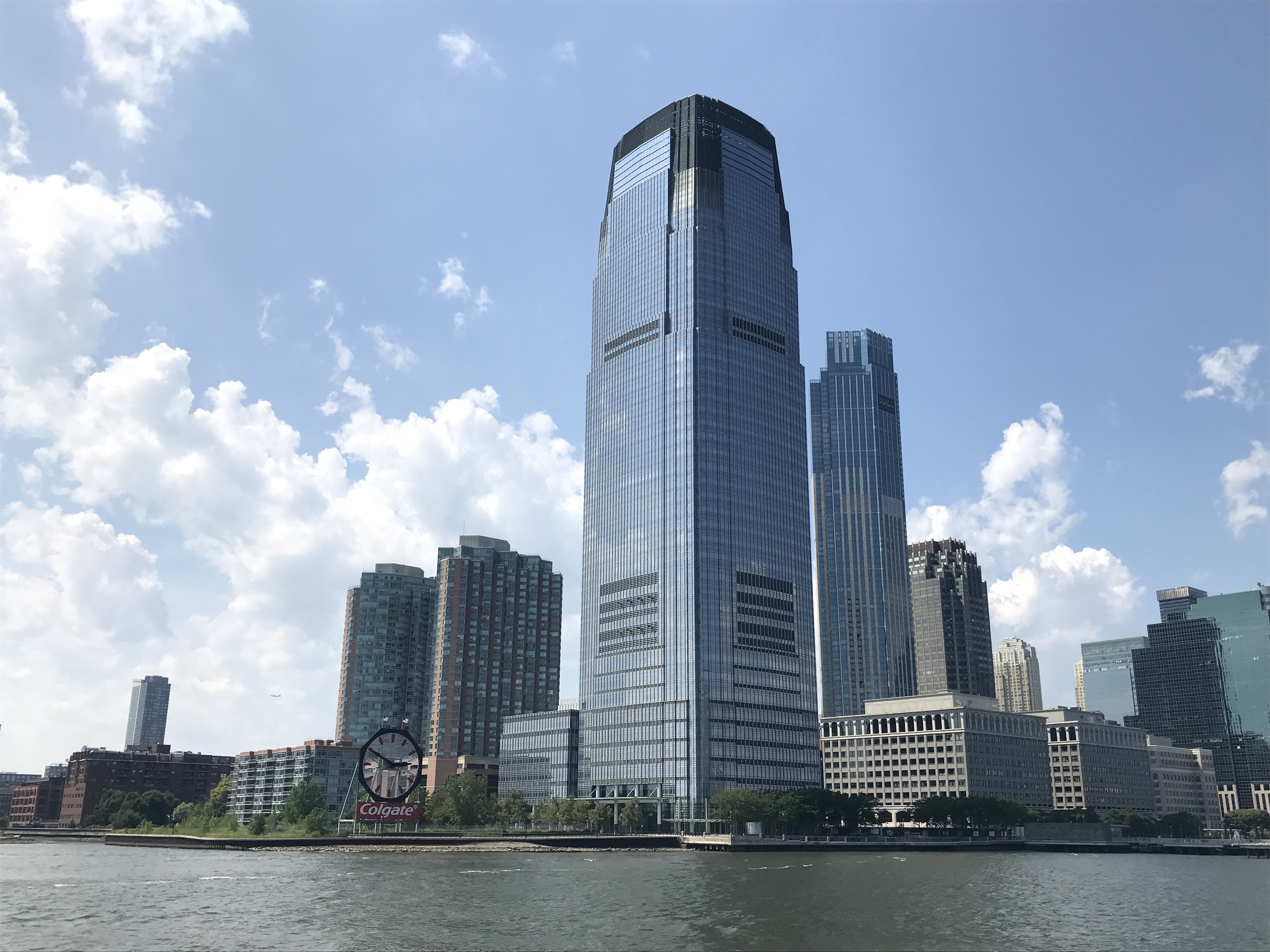 After a month staying in the New York-New Jersey metro, I was sick of the subway. Luckily, I could take a scenic ferry ride between the two states to enjoy the fresh air and sunshine. There were magnificent views and plenty of photo opportunities of the two cityscapes from the Hudson River.
You can take the NY Waterway or the Liberty Landing Ferry. Jersey City's terminals are located in Paulus Hook and Liberty Harbor, while New York's are in Manhattan's Midtown and Downtown. Check their websites for days and hours of operation and prices.
14. Walk along the Waterfront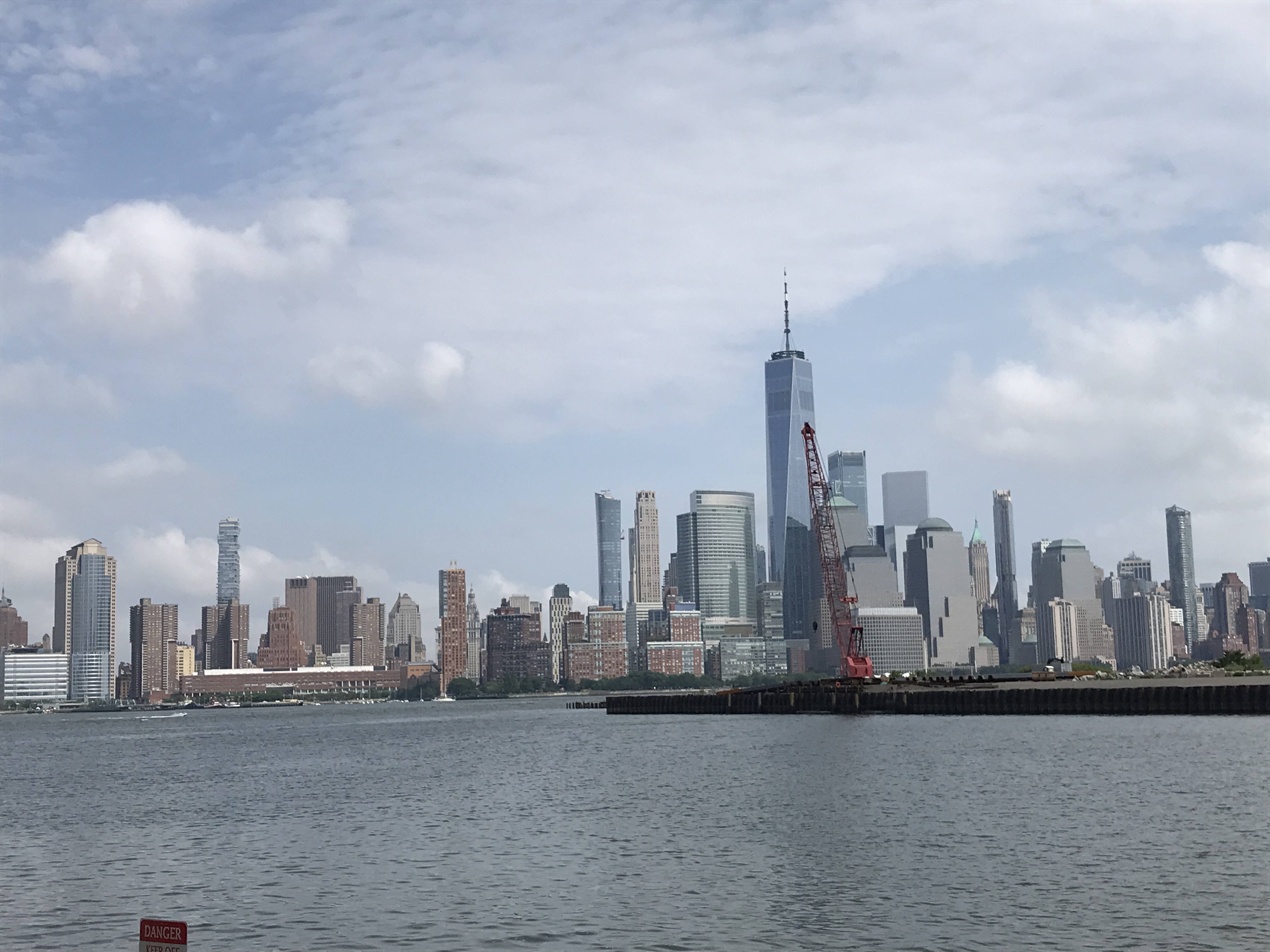 The Waterfront area of Jersey City has a long walking trail south from Paulus Hook to the north at Newport. Many Jersey City locals will tell you to hit the Waterfront, and that I did. I enjoyed the excellent views of Lower Manhattan and the gentle breeze from the Hudson River. For me, it was a quick 10-minute stop for photos and sightseeing. If you need to grab a bite, there are many restaurants within walking distance, though most of them are gentrified. If you're in the Newport area, you can eat inside the popular Newport Mall.
15. Pay your respects to 9/11 victims
Many Jersey City locals have stories to tell about 9/11 because it happened so close to home. My friend's father even saw a plane crash into one of the Twin Towers. Sadly, on that day in 2001, some Jersey City folks who commuted every day to work in Downtown Manhattan didn't come home.
As a visitor to Jersey City, I wanted to make sure to remember and pay respects to New Jerseyan victims. At all of the 9/11 memorials I stood at, I felt emotionally heavy by the impact of just reading their names, which have been etched into the hard rock of the monuments for all eternity so that we would never forget them.
Please do the same by visiting a 9/11 memorial. Liberty State Park has the Grove of Remembrance and the Empty Sky Memorial. At the Waterfront is the Jersey City 9/11 Memorial just north of the Paulus Hook Ferry Terminal on the intersection of Grand Street and the Waterfront walkway. In nearby Bayonne is the extremely tall and mighty Tear Drop Memorial.
***
Although NYC has taken the spotlight away from Jersey City, there's still plenty to see and do for travelers here. I found that I could easily spend a week immersed in its many scenes, from the ethnic and cultural to the lazy outdoors.
While everyone else is crowding Manhattan, that means more Jersey City for us! Enjoy a slower, more peaceful pace of the urban life, where you'll always meet people (and try food) from all over the world within a few blocks.
Jersey City is a well-kept secret. Your trip to the New Jersey-New York metro isn't complete without exploring its culturally rich community and underappreciated treasures.
---
Share on Pinterest!