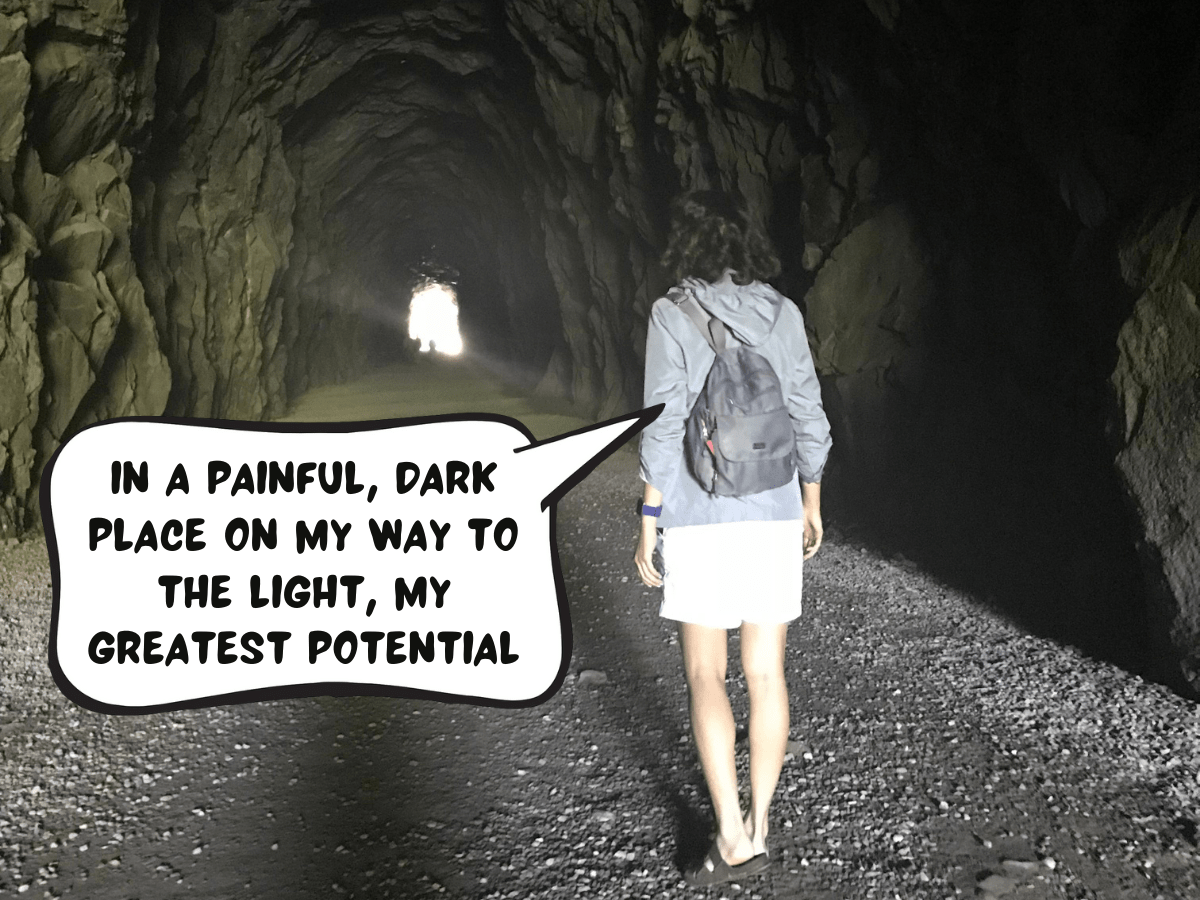 Posted: October 26, 2023
NOTE: Two years after I first posted this, I have rewritten it to be more balanced about what it means to have a mental illness. I acknowledge more of the real human experience, based on my personal experiences and additional years in therapy.
---
If you have been diagnosed with a mental illness, I feel you. It's not fair. Why do I have it and not my peers? At the same time, it's a relief. You know why you think (and sometimes act) the way you do.
Luckily, I think Western society is becoming more accepting of mental health concerns. They can't be ignored anymore. The COVID-19 pandemic has increased anxiety and depression rates worldwide, according to the WHO.
A 2023 report by Mental Health America states that 21% of Americans have a mental illness. That's one in five Americans! So, you're not alone. Some people in the crowd are dealing with some illness.
Having a mental illness is not wrong or abnormal. It's actually normal if you consider how many people have it. Everyone has their own brain biology inherited from their family. Plus, life circumstances, especially trauma, can bring about mental health concerns. All this can affect your thoughts and emotions. It's a very human thing.
That's why I don't like the stigma surrounding mental health.
Though the stigma is less than before, it's still there. The stigma is caused by misunderstandings about mental health. It comes from easy conclusions people make like, "You need to worry less!" or harmful stereotypes like, "You're being so OCD today." Downplaying problems and being overly positive feed the stigma because mental health issues aren't taken seriously when they should! Dismantling society's stigma will take more time and word-of-mouth.
The stigma is false, but it still hurts. It feels as if a mental illness makes you weaker than others. In the first few years of my OCD diagnosis, I felt less capable than others around me.
Years of therapy taught me that I am not to blame. My brain works overtime. Nothing I can do about that. But I can choose to do more useful behaviors. Most of all, I can choose how to interpret my OCD: It is just a condition and not my life.
A mental illness doesn't make you weak. On the same day, you may have to work harder than others around you to maintain your well-being. So I say that's strong of you.
If you've been to therapy (which you must do before taking any advice from my website), you're constantly practicing coping mechanisms. Again, that's hard work. I'm proud of you. Plus, you got comfortable with reaching out for help. So many people are scared of that. It feels like you're a bother (I promise you're not). However, accepting the vulnerability to ask for help is the first step in a healthier direction.
I kept my OCD symptoms a secret for years. When I was an 18-year-old traveling through Canada trying to hide my symptoms, it was too much for me to bear. When I got home, I finally sought therapy. That experience gave me a lifelong confidence to ask for help. Since then, I've gone back to therapy four times for OCD issues or other things.
Still, having a mental illness can make you feel lonely. That's why you may trust a few people around you to talk it out with. (Obviously, they need to be good listeners with empathy. Otherwise, you could be asking for trouble.) Once you've shared your story and vulnerability, your friends may feel comfortable enough to open up about their issues as well. Issues about life, about health, whatever. Your reward? A stronger friendship!
The more experience you have, the more you learn and the stronger you get. It's that simple.
It takes responsibility to live freely with a mental health disorder.
Seeking professional help, practicing your new skills or mindsets, and being open with trusted people are all responsible actions. When you take this responsibility, you have experienced and learned so much about what it means to live the life you want. And to me, that's so strong of you.
If anything, taking care of your mental health is an act of strength, in and of itself. It is hard to do. Sometimes, it's scary or unpleasant. But you do it anyway because it is your health.
You are not your mental illness. You are more than it. Just knowing that is something you ought to be proud of.
Sources:
---
Share on Pinterest!