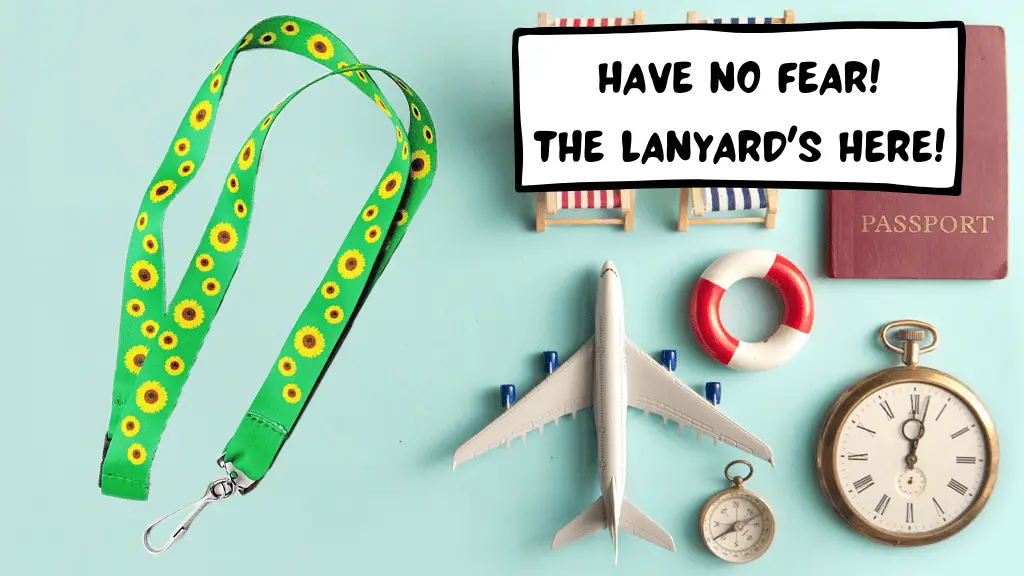 Updated: April 17, 2022 | Posted: November 11, 2020
For lots of us, airport travel can be super stressful. We worry about catching planes on time, waiting in security lines, and finding the nearest bathroom.
The swarms of travelers rushing by and rigid travel procedures could also serve as stressors for many people, especially those with hidden disabilities.
A disability is considered hidden if the tiring, debilitating symptoms don't manifest visually. It could interfere with how you function in life. On the surface, nobody can see you have a disability.
For example, I can consider my mental illness, OCD, as a hidden disability. Nobody can see what obsessive thoughts are manifesting in my mind. It's unlikely that my OCD-induced stress is obvious to others. I live with it, wishing that the hectic airport environment would cut me slack.
Whether or not hidden disabilities are diagnosed by a doctor, know that they come in many shapes and forms.
Physical:
Impairments with vision, speech, hearing, or mobility
A lung condition (such as asthma or COPD)
Chronic pain
Chronic conditions (such as diabetes)

Mental:
Autism
Anxiety
Depression
Learning disabilities
Obsessive compulsive disorder (OCD)
Post-traumatic stress disorder (PTSD)
Social anxiety disorder (SAD)
Dementia

(Here's a large list of other hidden disabilities).
Airport staff cannot notice when someone has a hidden disability. As a result, these travelers don't get the support or extra time they need.
Luckily, I have found out that some airports use the Hidden Disabilities Sunflower Lanyard, which can facilitate your airport travel in the UK as well as other airports in the world.
What is the Hidden Disabilities Sunflower Lanyard?
The Sunflower lanyard makes understanding, empathy, and acceptance of hidden disabilities more possible in a world that lacks them all too often.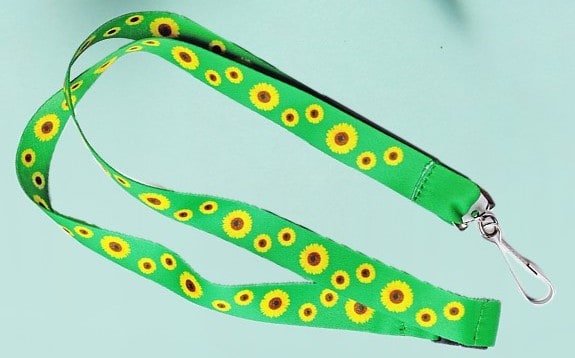 The lanyard is a subtle, silent way to let airport employees recognize that you have a hidden disability. You don't need to explain anything to them. They will support you in any way they can. Maybe they'll ask how to help you accordingly or give you more time.
Wearing the lanyard is optional. If you have a hidden disability but don't need help, then don't get one. Wear it only if you want to let employees know that you have a hidden disability and would like more support.
The Sunflower lanyard is not a document that can expedite customs, border crossing, or security lines. But the security staff should still be trained to help you through the process to your liking.
History of the Sunflower Program
The staff at London Gatwick Airport knew their operations didn't cater all their customers. They asked themselves,
How can we identify that one of our passengers may have a non-obvious disability?
London Gatwick didn't wait around for answers… they set out to make one and plant the (sunflower) seeds. London Gatwick launched the Hidden Disabilities Sunflower Lanyard program in May 2016. Not only were people becoming more accepting of hidden disabilities, other institutions started recognizing the lanyard. The lanyard practice has since exploded in the UK.
The UK's Manchester Airport took it one step further with the "Sunflower room," a quiet and peaceful space for lanyard bearers to escape the hustle bustle.
Since its inception at Gatwick, it took two years for all major UK airports to launch the program.
In 2018, the people behind the Hidden Disabilities Sunflower helped foreign countries' airports begin the program by sharing training and planning protocols.
In 2019, the program made its airport debut in the following cities:
Australia

: Sydney and Brisbane

United States

: Seattle-Tacoma and San Jose

Europe

: Copenhagen, Denmark; Trieste, Italy; and Amsterdam, the Netherlands

Eurasia

: Istanbul, Turkey

Middle East

: Dubai, United Arab Emirates
And of course, international expansion wouldn't be complete without an online store, which debuted the same year.
The world has become a more understanding and empathic one, thanks to a green lanyard dotted with sunflowers.
The program used sunflowers because looking at them makes us happy. They also represent fortitude and confidence… crucial stuff for a life with a hidden disability!
It doesn't matter whether you're a plant fanatic or not, everyone knows what a sunflower is and looks like. Plus, it's a gender-neutral flower.
The sunflower is practical, too. From afar, people who are aware of the program can easily spot your peppy yellow flower. At the same time, it doesn't reveal anything about a hidden disability to people oblivious to the program.
Where can I get a lanyard?
If you don't live nearby a recognized airport/business/institution or want to obtain one before heading to the airport, order one from the official Hidden Disabilities store for a low price. (Make sure to choose the correct country store).
If you're at an airport/business/institution that recognizes the Sunflower lanyard (see below), ask the staff where you can pick one up.
There are no sign-up forms, questions asked, or request for proof of a hidden disability.
The lanyard is free and you can keep it for life!
Which airports, businesses, and institutions recognize it?
The UK, the lanyard's birthplace, has the most complete airport coverage. The lanyard is garnering worldwide adoption from airports. The United States has the most airports recognizing the lanyard. There are several airports in Canada, Australia, New Zealand, Europe, and Japan that have adopted the program. As the years go by, more and more airports are joining the program.
The Hidden Disabilities website has a complete list of airports around the world. You can also use this interactive map.
In the UK, many other public institutions recognize the lanyard, including hospitals, supermarkets, shopping centers, bus and train stations, tourist attractions, and more. Emergency responders in fire, ambulance, and law enforcement departments are increasingly recognizing this lanyard, as well! Safe to say that the UK is the land of the sunflower!
If you are not sure about a location and want to ask, try contacting the Hidden Disabilities organization.
Phoenix Sky Harbor International Airport's Compassion Cacti Lanyard Program
They pride themselves with their self-entitled moniker, "America's Friendliest Airport." So, it shouldn't surprise you that they have a lanyard, too.
They have created their own program, called the Compassion Cacti Lanyard, in October 2019 based on the original Sunflower program. This Cacti lanyard is only recognized at Sky Harbor and no other airport.
Same green background, different plant.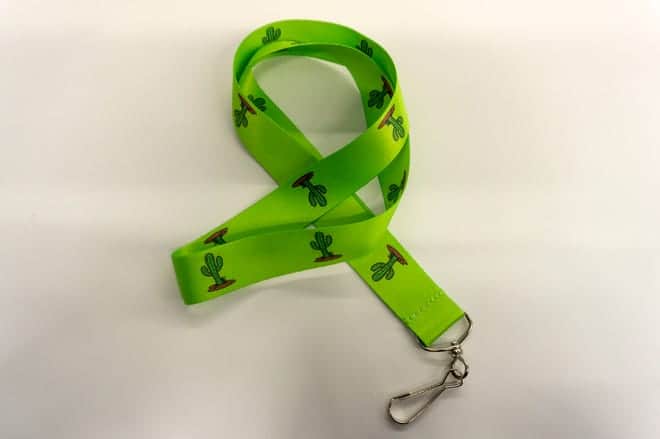 Unlike the Sunflower lanyard, obtaining the Cacti lanyard requires some planning. You have to complete an online application, which asks for typical personal information and proof of travel within the next three months but nothing about your hidden disability. It takes a week to get approved, and then you'd make an appointment with Sky Harbor's Compassion Corner Office to pick up your lanyard.
***
While I think the airport environment is a fun place to explore, but my OCD sometimes triggers against my will and stresses me out, especially in security lines.
If you have a hidden disability like me, remember to grab a free Hidden Disabilities Sunflower Lanyard. A little help goes a long way! It's about time that the world's airports be a bit more compassionate.
Be open to other manifestations of the program. Maybe you'll come across a dedicated room like the one at Manchester Airport.
Be on the lookout for other airports adopting their own lanyard program, too, like the Compassionate Cacti Program at Phoenix Sky Harbor. If you come across one, please let me know in the comments. I'll update this post for our fellow travelers!
And don't forget to spread the word so more people will know the Hidden Disabilities Sunflower Lanyard exists!
Together, let's make travel more accessible for the community!
---
Pin to save this post for later, and share it with others!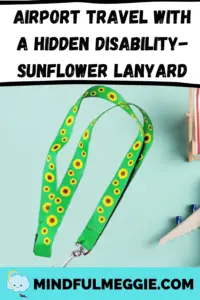 (Image credit: Featured image from Getty Images and the BBC).
(Image credit: Hidden disability infographics from the Hidden Disabilities Sunflower Scheme).
(Image credit: Compassion Cacti lanyard from AZ Central).
(Image credit: Sunflower field by Ulrike Leone from Pixabay).