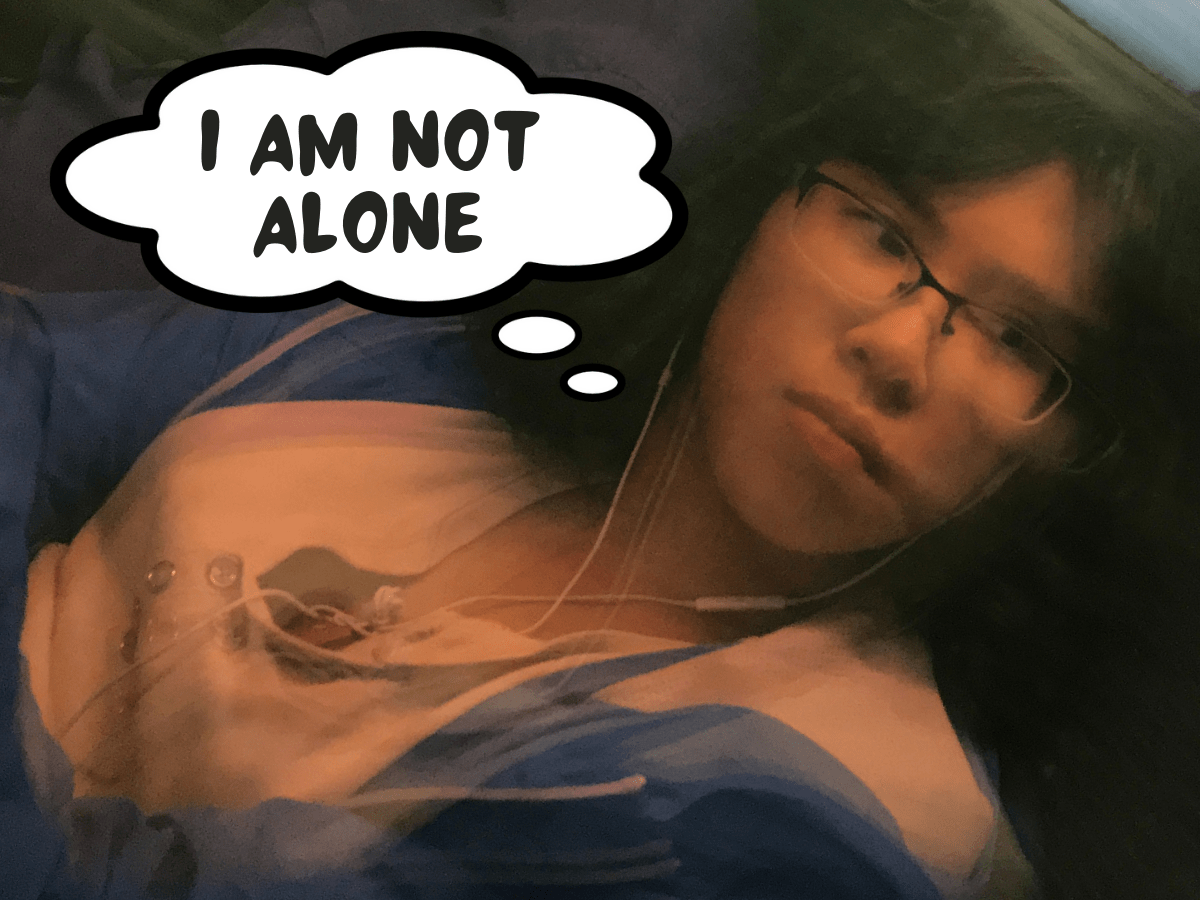 Posted: March 22, 2021
I'm an unapologetic Asian with mental health issues, including but not limited to OCD, social anxiety, and intergenerational trauma.
Treated OCD, social anxiety, and intergenerational trauma, that is.
I want to ensure the Asian American and Pacific Islander (AAPI) community that is always okay to seek professional mental health services. Now more than ever, please consider it.
From March 2020 to February 2021, the Stop AAPI Hate organization has received nearly 3,800 anti-Asian hate incidents. Far more incidents haven't been reported at all. These range from racial slurs to physical attacks, including being shoved to the ground or coughed on. The March 16, 2021 Atlanta spa shootings resulting in the murders of six Asian women have made concerns of anti-Asian hate even more prevalent.
Asian Americans are facing a growing hatred because people have falsely associated the Asian race with the coronavirus, all because the virus started in China.
It's a heavy burden to fear stepping out our door for work, school, errands, even our travels. What if someone yells a hurtful racial slur at us? Shoves us to the ground?
These recent fears are just a fraction of the racism towards the AAPI community in the United States. The history goes back centuries.
Damaging stereotypes have perpetuated through history. The docile Asian who never speaks up. The Asian who never expresses emotion.
And then there's the Asian Model Minority Myth, which pigeonholes Asian Americans as successful, high-earning professionals, such as doctors or engineers, who doesn't show weakness. This puts pressure on the Asian Americans who would rather be someone else.
Meanwhile, Asian Americans could face an identify crisis, torn between American culture which embraces individualism and familial Asian collectivism.
The lack of AAPI representation in the United States is only hurting the need to seek out our identity. Because some Asian Americans grow up with all white teachers, role models, and even book characters, they may suffer from low self-esteem. They could be conditioned to believe that they are inferior compared to white people. Their environment has denied them the chance to learn from role models who look like them.
Even the past can lurk into the present. Unresolved emotional issues can pass on to the next generation, known as intergenerational trauma. My parents may have survived the Vietnam War, but they still live with a heightened sense of danger. They have unknowingly conditioned their child — me — to excessively fear the world. There's also a chance that their traumatic experiences in Vietnam have changed their brain chemistry, which can be passed down to my own brain. Then, it's no wonder that things can trigger my brain's emotions and feelings at a more intense level than the average person.
Between the anti-Asian hate crimes, stereotypes, historical racism, identify confusion, and intergenerational trauma, they are too much for the heart and mind to handle, especially if they have been left unsolved for a long time. Long-term feelings of anger, rage, sadness, despair, and loneliness can result.
That's where mental health services ought to come in.
Unfortunately, traditional Asian cultures have denied mental health as a taboo. Either mental health doesn't exist or it is heavily stigmatized. Your family may look down on you with the hurtful, false attitude that mental health problems are a sign of weakness. You need to suppress your emotions and feelings. Get over them. You'll be fine.
Because Asian cultures are family-centric, people may depend on the family — and sadly, their false mental health advice — instead of mental health professionals.
The irony is that many Asians have not been raised in a familial setting where they can talk openly about emotions, feelings, or thoughts with their family members. Deep down, these weighty subjects are being suppressed even further.
Sadly, this means lots of Asian Americans are living with unresolved mental health issues. Although I acknowledge this statistic from the American Medical Student Association, it still pains me: a leading cause of death in young Asian Americans is suicide.
But I believe our generation has the power to change things around.
I believe you can be the catalyst who rises over all the challenges and difficulties of being an Asian American or Pacific Islander in modern American society. You can resolve the conflict and trauma between the generation before and after you.
But you won't be alone.
Your journey begins by going to the office of a mental health professional. Therapists bring to surface unresolved problems that you never knew about. You can come out of a therapist's office with much more insight, clarity, and wisdom about your mental health, history, and place in life.
I made the mistake of keeping my OCD thoughts and behaviors to myself. It was only when I couldn't stand them invading my trip in Western Canada that I woke up with the inevitable destiny — I really needed a therapist! Thanks to their help, I learned how to cope with my chronic OCD.
And right now, I am visiting a culturally-competent Asian American therapist who is helping me sort through my messy history and low self-esteem, which is partly related to the immigrant experience.
From my therapists, I've learned a lot about my underlying issues while understanding my identity as a second-generation Vietnamese American. I feel like an Asian reborn, one who is ready for anything that comes my way.
I understand your fears about seeing a therapist. After all, your family may not support you, maybe even shame you. And the stigma in our culture and society wants you to be quiet about your mental health.
But know that your family and society may have falsely conditioned you to feel hesitant about mental health services.
After all, ancestral attitudes outdated and irrelevant, not taking today's dire circumstances and Asian-specific mental health issues into account
Your mental health was never their responsibility, anyway.
All along, it's been yours.
In today's world, you can trust mental health services, which have been built upon growing scientific knowledge and experience with real patients over the decades.
You may be an Asian who respects family, culture, and tradition. But you are also a human being who is programmed to be social, not to deal with problems by yourself.
Even if you don't think you need mental health services, you might want to try it out. You could have unresolved issues and traumas that you aren't even aware of. They could be causing your reduced quality of life and unwanted physical and mental symptoms. Your therapist will guide you on the right track towards recovery.
Unsorting your issues takes time, patience, and most of all, grit. But believe me, it's a rewarding journey. You will be freer, wiser, and more resilient than ever before.
In today's world, lots of people are saying, "Stop AAPI Hate" and "Stop Asian Hate."
I would also add, "Stop AAPI Reluctance Towards Mental Health Services."
This is your time.
It's time to stop bottling up your thoughts, emotions, and feelings.
It's time to defy the hate from society and history.
It's time to break away from the old, false attitudes about mental health.
It's time to create positive change in your current generation and the next.
It's time to be responsible for your mental health.
It's time to go see a therapist.
---
Please share with the Pinterest community