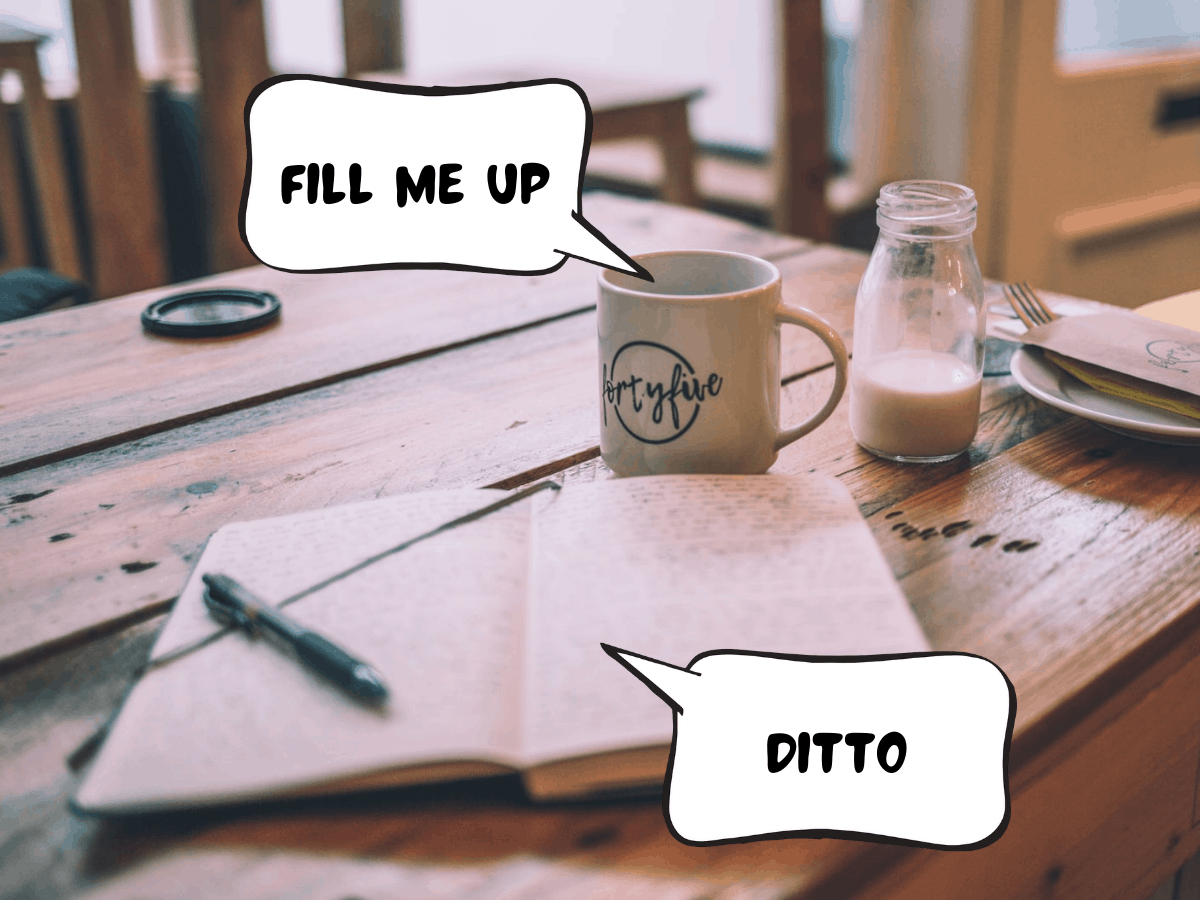 Posted: March 17, 2021
Tuned out from the rest of the world, I'm hunched forward as if my spine has aged too fast. My messy handwriting spills out over the otherwise clean, crisp pages of my travel journal.
My attention warps back to reality when a fellow traveler speaks. "Wow, you're so diligent with your daily journaling!"
Nearly every day for three weeks while I was studying abroad in Costa Rica, I would add entries to my personal travel journal, regardless of my many school obligations.
Within the past five years, I've filled up seven journals.
For me, travel journaling isn't an optional boredom-killing activity but a daily necessity! Not only does it preserve travel memories, but also my mental state at the time, including episodes related to my OCD, social anxiety, and other mental health problems.
I've gleaned from professional writers and my own experiences the following mental health benefits of journaling:
Any thoughts, emotions, and experiences regarding your mental health can be set down on physical paper. Handwriting this content is how you can process through the messy stuff in your mind and reconcile with your imperfect mental health. By leaving space for these things on paper, it will be easier to move on mentally.
You don't need to have someone around you to let it all out verbally. Your journal is always there for you. This is especially useful if you are traveling solo.
Why limit your travel journal entries to only topics about travel? If you include your mental state, your travel stories will be even more complete and truthful.
In many cases, you will notice that your mind has blown situations out of proportion. In hindsight and with time, you will think, "Did I really make a huge fuss about them? Wow, so emotional. Those things I worried about seem small now and don't matter as much."
In the future, you can read your journal again and value how far you've come in your mental health journey — while traveling, no less.
Or if you notice you are still experiencing those mental health problems written in your past entries, it might be a sign that it's time for professional therapy.
Even if you know the benefits, I understand how hard it can be to make travel journaling a consistent habit and write deep content about your mental health.
So, here are 10 tips and tricks that will help you get started with travel journaling while taking care of your mental health.
1. Be honest
Writing is so powerful because you will release a lot more thoughts and feelings on page than if you were talking about them with someone over dinner.
Some thoughts and feelings you will write about may be sensitive and startling, things that you wouldn't tell anybody. But you cannot bottle them up forever. Writing in a travel journal is how you release them from your mind and body. So, be honest with your writing.
If you want to write stuff like…
"My feet hurt like hell."
"This place sucks. I can't wait to move on."
"Those people on the bus were being so goddamn mean. :("
…go right ahead! You can say anything you want to your journal. It won't judge you.
I understand your concerns about people opening up your journal. There is always a small chance. But if you are not honest with your writing, you wouldn't fully benefit from this mental health self-care activity.
Remember — the only way to move on is to move through your mental pain, not around it.
2. Be creative
There are no rules with journaling!
You don't have to limit yourself to words and a black pen. Want to scribble any drawings to express your mental state? Maybe use a variety of pens to add different colors to your text or drawings? Just put your mental state down in any form you want.
3. Add humor
Being funny in your writing is a marvelous way to heal your mind and lighten the load. I think my natural sense of humor is a result of a balance with my imperfect mind's negative thoughts.
Outside of her therapy sessions, my therapist uses "fuck" all the time in their everyday life! They told me that swearing is an artistic form of expression that helps people process emotions. So, feel free to write down whatever swear words come to mind. Those in those f-bombs, shits, and damns to move through your thoughts and sprinkle in your humorous side.
4. Don't worry about the outcome
Your mental health journal entries are privately yours only, nobody else's. Their purpose is take care of your mental health and process thoughts, emotions, and feelings while you are traveling.
So, don't worry about your entries being so perfect, neat, and tidy. Spelling and grammar should be the least of your concerns.
If you wanted to turn your entries from private pages to a public product, like into a blog post or published article, you can always edit your entries. A lot of my public writing has come from my journal entries, anyway.
5. Write daily
By making travel and mental health journaling a habit, you can unleash its full potential. As the day goes by, you'll be reassured that whatever thoughts, emotions, and feelings you have can be settled down in your journal.
It doesn't matter whether you write in the morning, afternoon, night, or available spare time. Personally, I like writing at night because I can unload the day down on the paper before I go to sleep.
To ensure you are consistently journaling, set a reminder on your phone at a specific time daily to write. Even five minutes is okay. The time you spend writing will whizz by much quicker than you'd expect.
You can also leave your journal easily visible and accessible. For example, I like to leave my journal out on the nightstand nearby my phone and glasses.
6. Jot down small notes throughout the day
If something comes up, like an epic travel moment or annoying thoughts, immediately make a quick note on your phone or a sheet of paper. That way, when it is time to journal, you will remember what to write about instead of relying on memory.
And if it is impossible to fit journaling into your schedule, those quick notes can help you play catch-up whenever you can find a day to reunite with your journal.
7. Take photos to jog your memory
While you're traveling, take lots of photos throughout your day, whether it is of a delicious platter of food or an amazing museum display. Sometimes, the photos help me recall not only my travel activities but also my mental state at the time.
8. Be aware of writing in first or second-person
Both points-of-view refer to yourself. The difference lies in the perspective (first or second) and its corresponding pronoun.
First-person point-of-view uses "I." For example, "Today, I've been feeling jittery. My anxiety has sprung up a few times."
Second-person is the use of "you." For example, "Today, you've been feeling anxious. Your anxiety has sprung up a few times."
Writing in first-person makes you front and center. Second-person disassociates yourself from the event, creating some distance.
I've met many writers who write in second-person so that they can avoid personal, victimized feelings. However, my therapist recommends first-person to process through the emotions instead of making distance from them.
Over the years, I've noticed that I naturally write in first-person. Even if I try second-person for the heck of it, I naturally switch over to first-person.
Try writing in first-person point-of-view, then second-person. Notice which one comes naturally to you. You can also ask your therapist if you should write first or second-person, who would take your mental health into account.
9. Consider writing in past tense
I met a writer who suggested journaling in past tense to create distance between you and your mental struggles, even if they had happened in the recent present. Try past-tense writing for a few entries, then see if you like it.
Personally, I don't worry about tenses. In my journals, I've noticed that I write in whatever tense, past or present, comes naturally to me.
10. Respond to prompts
Prompts can make it easier for you to start writing. They will ask specific questions, like "What are three things you are grateful for today?" You can Google journal prompts and choose which ones suit your needs the most. You can also ask your therapist for prompts that are relevant to your mental health.
Prompts are completely optional. If you want to free-write, go right ahead!
***
Journaling requires only a few minutes out of your day. It gives your mind an opportunity to pump out whatever it needs to.
Make sure to get a quality journal. My favorite brand is Moleskine because of the texture of the cover, elastic band to keep the journal closed, handy bookmark, inner pocket to keep papers, and the rich page scent. (Yes, I'm that bibliophile who likes to smell book paper).
You can buy a Moleskine journal on Bookshop (the money will go to independent bookstores who need our help) or Amazon.
While you are traveling, it may be scary laying out your mental health state on the page, but you'll be glad you did. Writing down your emotions, thoughts, and feelings will help you process them and move on. Then, you can continue your travels with less mental weight.
After all, it is every traveler's goal to reduce baggage weight and move more freely.
---
Save this to Pinterest, you savvy traveler.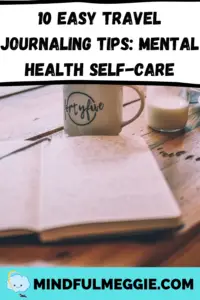 Featured image by Thom Holmes on Unsplash