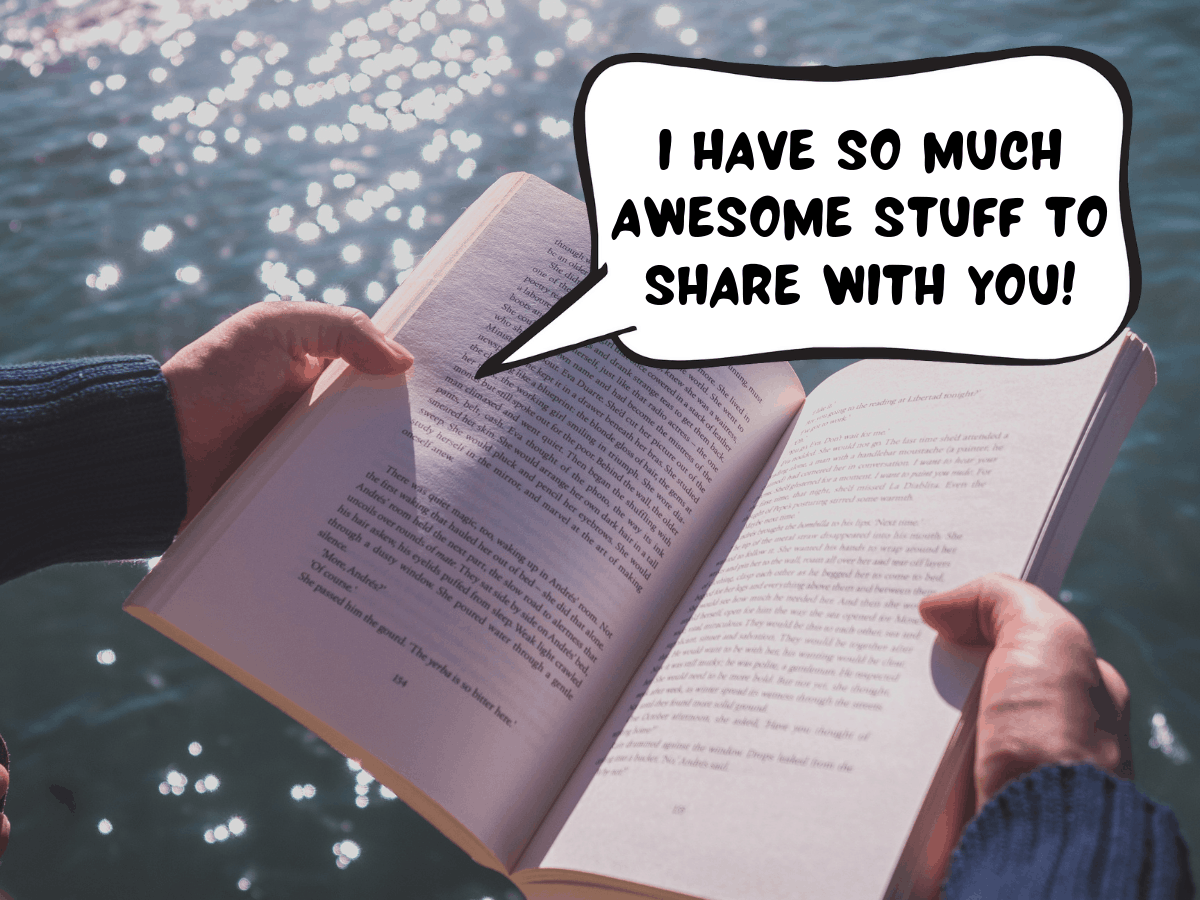 Posted: April 19, 2021
When I was a baby, I started reading books before I could talk — no exaggeration.
In the past four months since I wrote this post, I've read roughly 30 nonfiction books — not even including my required reading in college!
Books have always been there for me, especially when they carry me through my most arduous days as a young adult who is finding my place in the world.
On my lifelong learning journey, there is no better way to embark on it than to read books. They not only help you view the world through a different lens, but positively impact all parts of my life. Books are my friends, whether they are memoirs about the Asian experience, no-nonsense business books, or wise self-help guides.
Despite my hyperactive brain — I was born with chronic OCD — books have never made me feel tired by any information overload, no matter how many I've read. In fact, I welcome as much knowledge as I can. That's how books stand out from other learning platforms, especially social media.
Here's five reasons why you should be learning your information from books, the best teachers:
1. Learn the information without distractions
For a while, I've used social media to get nonfiction information about many subjects — travel tips, mental health education, racial justice, you name it. After all, it's free and easily accessible.
But the more I was learning on this platform, the more overwhelmed and stressed I became, drowning in a deluge of distractions and extra actions!
If I wanted to keep a noteworthy piece of information — because we all know how easily things can get lost on the internet — I had to save the post into a folder, which I noticed I rarely returned to.
Considering how social media is a scroll-happy place, I felt like I was absorbing a mass of information, not taking the time and effort to really understanding it.
Or maybe I wanted to reply to a direct message from a friend that just landed in my inbox.
And of course, I have to be wary of fake information.
Thankfully, books have no distractions, allowing me to invest more time and effort grasping the information. I never feel like I have an information overload in my hyperactive brain.
Learning through books have helped me retain the information much more effectively than through social media, as well. Without those distractions, the information can stick much more easily.
Plus, books teach in more clarity and detail than social media ever will.
Do the majority of your learning through books, unpretentious and focused.
2. Learn at your own pace
Books are comfortable places to learn because you can read at your pace, whether you are a slow or fast reader.
It's so easy to return to that knowledge, whether you need to flip back a page to reread complicated topics or grab the book off the bookshelf if you need to remember something.
Conversely, when learning on other platforms, like social media or the TV, you are forced to stick to their pace. Obviously, you can return back to a section, but I think it is more tedious than popping open a book.
3. The knowledge is worthy of being passed on
Reading has always been an active, not passive, activity. Whether the author is living or dead, their worthy wisdom lives on in their books.
Despite the different subjects and genres out there, every author's purpose is to impart meaningful, memorable knowledge.
I've learned from my college literature class that when the author is done with the book, they hand over the baton of responsibility to the reader. The book has been written. Now it's your turn to interact with the material, making sense of it in your own life.
If you aren't reading books, you are missing out on a lot of amazing knowledge! As cliché as it sounds, books can very well change your life…
4. Live out your life from books
For only a couple of dollars, you can get books packed with profound lessons, propelling you to head in the right direction, or at the very least, make sense of your role in this complicated world.
Reading Hidden Travel: The Secret to Extraordinary Trips made me more cognizant about trip planning and travel experiences, thus enhancing the way that I take a trip.
Man's Search for Meaning taught me that no one person or situation, no matter how bad, can steer my life. Only I can.
After I read the memoir, Minor Feelings: An Asian American Reckoning, I became more proud of my Asian race, wanting to make up for all the years that Asians have been stereotyped as passive and quiet.
Books do wonders for me when I sit down and write my own material because I absorb their writing techniques and knowledge to make my own creative written work.
Recommended post: 5 Timeless Books That Helped Me Overcome My Worst Mental Health Problems (Or, Books about Resilience and Emotional Security)
***
While you can gain knowledge through other methods, from classes to social media to television, they are fleeting. Books are our forever babes!
I've embodied book knowledge to form meaningful and healthy habits and understandings across many areas in life.
Despite the technological, fast pace of our modern lives, people are still reading books. The result of the author's struggle to make sense of our complicated lives is the knowledge they impart through their written work.
So really, it's our duty to make their struggle worthy. Let's read and glean all we can!
---
Share on Pinterest!