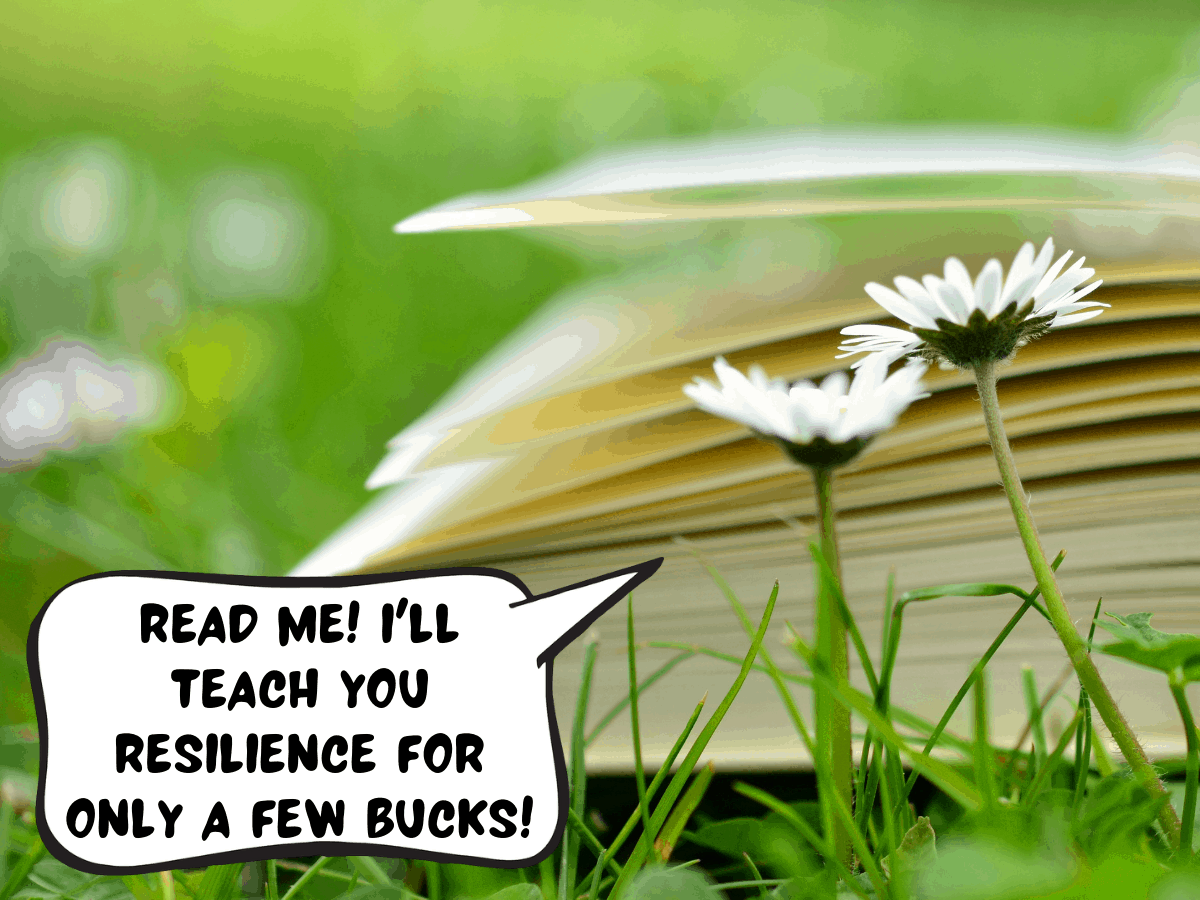 Posted: April 12, 2021
My life was pretty fucked up. Luckily, I had some books that taught me how to unfuck it and begin anew.
In late 2020 and early 2021, I had many unresolved issues with my mental health, including social anxiety and intergenerational trauma. I simply left them untreated for too long. During this period of my life, the smallest things made me upset, frustrated, and most of all, insecure.
During my therapy in early 2021, I decided to read lots of literature because I needed to expose myself to lessons of humanity relevant to anyone in any period of time.
These books, in conjunction with my therapy, have taught me how external people and situations can condition how we act and make us believe certain things about ourselves, which usually have only negative consequences on our well-being and mental health.
We can unlearn that negative conditioning, form our own intrinsic security and destiny, and sort through the complicated issues of our lives.
These books have not only supplemented my mental health therapy but enhanced it. I visited my therapist with more preparation and wisdom. I dare say that these books sped up my therapy without compromising quality.
These five timeless books will not only build your resilience, self-esteem, and emotional security, but also change the way you see yourself in our ever-complicated world:
1. Man's Search for Meaning, by Viktor E. Frankl
I originally read this autobiography because so many authors of personal development books have cited it, including the ones below (Barking Up the Wrong Tree, the 7 Habits of Highly Effective People). Frankl was a Jewish psychiatrist who survived four — yes, four — Nazi concentration camps and lived to the ripe ol' age of 92! His story of survival teaches us that despite the bad things affecting us, we are always free to decide how we want to respond to them. He experienced a freedom of the mind and stuck close to the meaning of his life that even a cruel prison surrounded by death and decay couldn't take away from him. I wasn't in a physical prison, but I felt like my own mind imprisoned me. Frankl seemed freer than me! I unlocked the key after reading this book. I am free, no matter what happens to me. Buy on Bookshop | Buy on Amazon
2. The 7 Habits of Highly Effective People, by Stephen R. Covey
There's a reason why this book has been immortalized into essential reading lists, popular culture, and even internet memes. Reading this book was like replacing a dusty pair of glasses with a clean pair. Covey shares the profound paradigms through which we should see the world, along with the appropriate habits to adopt. First, I learned that I have to develop my own inner security and stability. Then, I could go out and change the world. Private victory always precedes public victory. For if you can't respect yourself, how could you possible share yourself with the world? This book was so eye-opening, I kept rereading some of the chapters so I could remind myself how to take the habits into action. He mixes his relatable, real-life anecdotes with the lessons he imparts. Please do yourself a favor and read this book! Buy on Bookshop | Buy on Amazon
3. The Subtle Art of Not Giving a Fuck, by Mark Manson
Manson provides counterintuitive advice that teaches us to be choosy about the things we care about and to embrace the inevitable challenges in our lives. "Happiness is a Problem," "You Are Not Special," and "You're Wrong About Everything (But So Am I)" are just a few of the chapters that go against today's common approaches towards quality of life. Our lives are most fulfilling when we welcome our problems with open arms. This short read began the foundation of my resilience building. I could also understand why I kept feeling like a victim for the longest time. Really, the problem was with how I internalized problematic messages from external influences. I felt much more human after reading this book! Also, I adored the dirty humor and fuck bombs all over the place. It made the deep material more relatable and fun to digest. Buy on Bookshop | Buy on Amazon
4. Everything is Fucked, by Mark Manson
The successor book of the Subtle Art of Not Giving a Fuck isn't as hopeless as its title implies. In today's world, it seems like we should be happier with all the medical and technological advancements that allow us to live longer. But we are still unhappy. And the world seems more conflicted than ever. How can we be hopeful in a way that doesn't leave us too dependent on the things happening in the world? Hope is more problematic than we'd like to think, but we can still approach it in a healthy, balanced way. Strangely enough, the book closes with a sense of unity despite the rifts that divide us. Again, Manson employs his witty dark humor. Buy on Bookshop | Buy on Amazon
5. Barking Up the Wrong Tree, by Eric Barker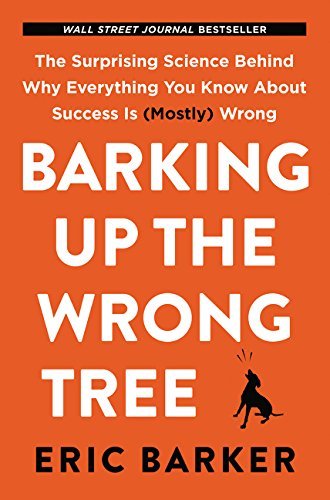 If you want more counterintuitive advice and humor, read this! I was not expecting my first business book to start pulling me out of my dark moments. Barker disputes the common ways we are taught to develop personal success and offers better ones. From this book, I harnessed the power of believing in myself, even though at the time, I didn't feel like it at all. I love the idea of making up your own inspiring story that you haven't fulfilled yet, which convinces you to stay on the path despite its challenges. One of my favorite lessons says that you can turn a negative into a positive. In this case, I could turn my mental health problems into resilience if nurtured properly (and that's why therapy is so important)! I enjoyed Barker's clever anecdotes that we could learn from unlikely teachers, such as Batman, video gamers, swashbuckling pirates, and Genghis Khan. Buy on Bookshop | Buy on Amazon
***
Nobody asked me to read these books, not even my therapist. But if I wanted to get my shit together, deal with my decades-old insecurities, and move forward with my life, I'd better start educating myself on humanity's timeless lessons. These reads helped me transition from a frightened being into a resilient, self-respecting, wise person.
While reading these books is not a substitute for therapy, they can still influence you to see the world differently and take charge of your life.
This literature is the most worthy investment of your time and money. You can carry their profound lessons for as long as you live. Instead of letting your internal and external challenges determine and hurt you, you can transcend them, which strengthens your inner security and resilience.
Seriously people! Scroll up to the list and buy these books! Tons of timeless lessons for only a couple of bucks!
---
Share on Pinterest!