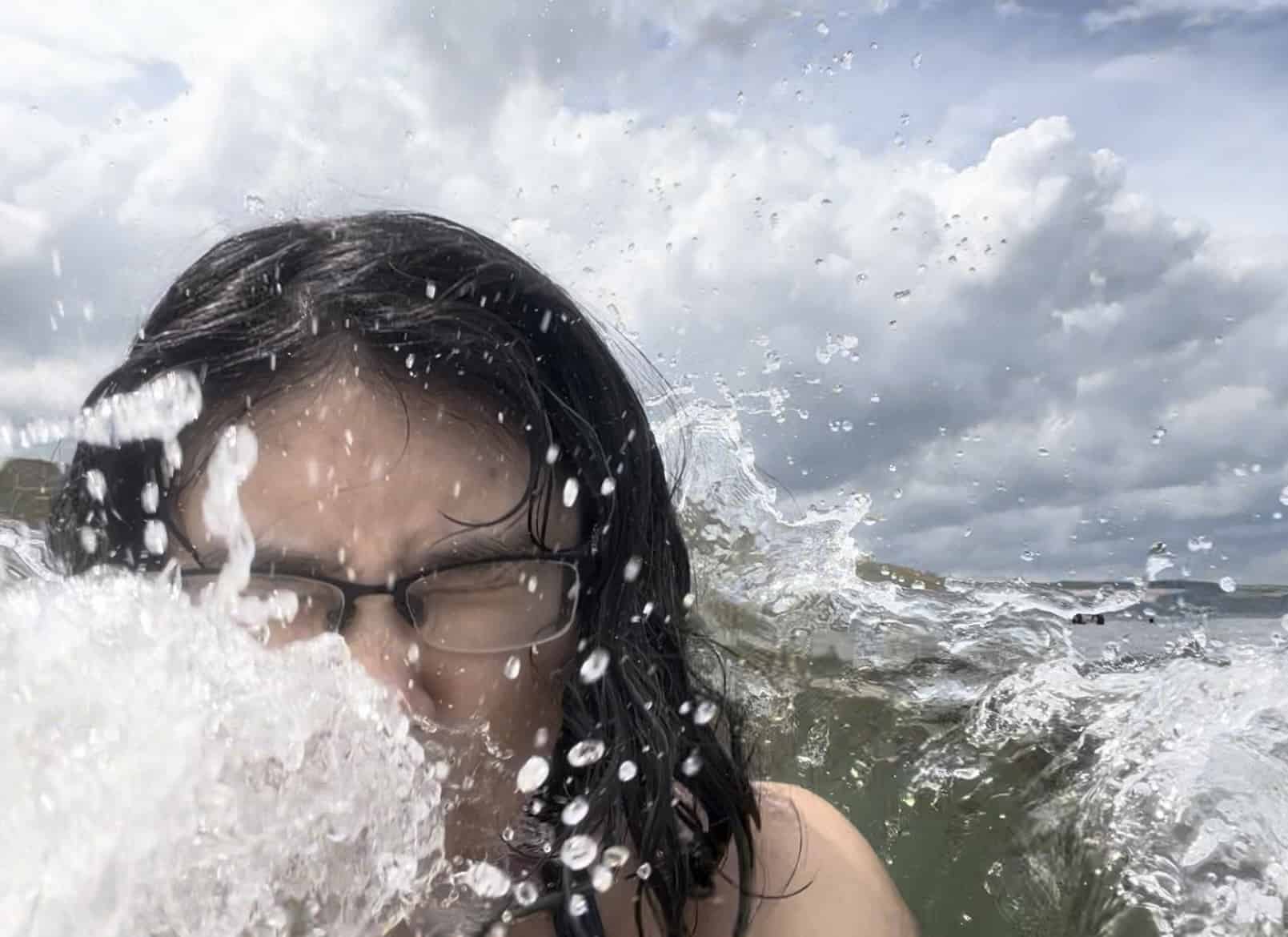 Posted: June 30, 2022
As I braced the impact of the frigid North Sea waves against my bone-cold legs, I couldn't help but look way out where the sea and the sky merged into one.
Not only did my shivering threaten my teeth to chip into a million pieces, I felt something dreadful out at sea. Something non-human.
Oh dear. My imagination was getting to me. After all, Whitby was a pinnacle location for Bram Stoker's Dracula.
Sure, the sea temperature was like a freezer, its ice melting against me. But it couldn't compare to the thought that a cold-blooded, thirsty-for-blood vampire count first made landfall around this general vicinity.
Count Dracula was a stowaway on the Demeter, a Russian cargo shop. Though all crew members died at sea, the captain managed to capture scary moments in his logbook. Here's a record of a crewman's first sighting of the bloodsucker:
He said that in his watch he had been sheltering behind the deck-house, as there was a rain-storm, when he saw a tall, thin man, who was not like any of the crew, come up the companion-way, and go along the deck forward, and disappear. He followed cautiously, but when he got to bows found no one, and the hatchways were all closed. He was in a panic of superstitious fear, and I am afraid the panic may spread.
My vigilance kicked in as I looked to the left and to the right. The captain was right when he said, "I am afraid the panic may spread." So spreadable was it that it made it to a 21st-century visitor. I'm sorry, but Dracula had a timeless presence here. This was literally his gateway to his attempt to take over England.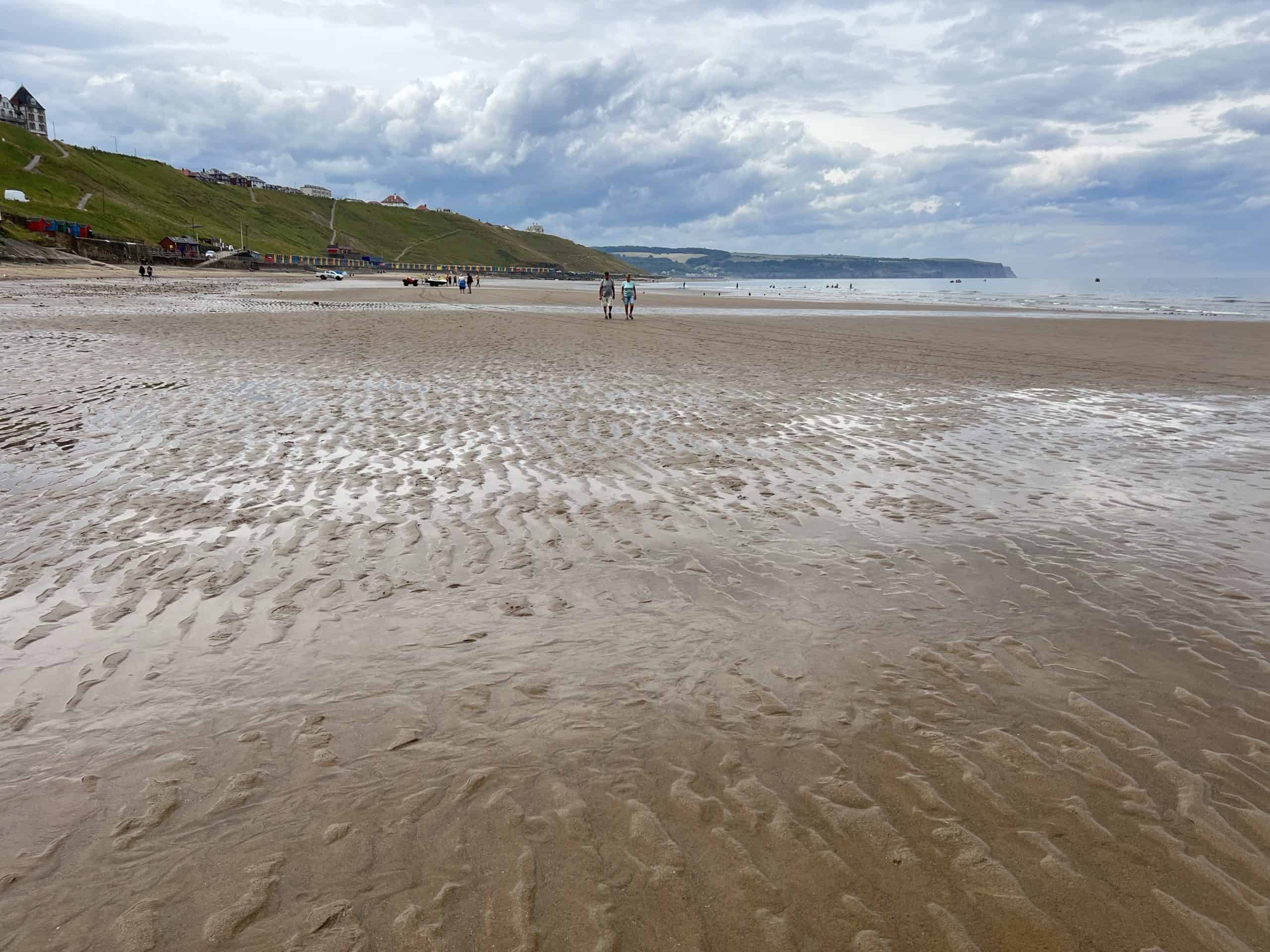 Weeks later, the ship lost many of her men. One of the remaining shipmates decided that he wouldn't become a victim of the mysterious stowaway:
"You had better come too, captain, before it is too late. He is there. I know the secret now. The sea will save me from Him, and it is all that is left!" Before I could say a word, or move forward to seize him, he sprang on the bulwark and deliberately threw himself into the sea.
Did he make the right choice? I was about to find out.
Just.
Go.
In!
As I dove into the water, I felt a surge of icicles ravishing through my body. I managed to do one breaststroke movement before my body automatically forced me to stand up into the warmer air for safety.
I imagined the icicles as the shipmate's final sensation before he drowned or died as a frozen human popsicle. Though it was a sad way to go, I could understand the agony of knowing there was an awaiting monster onboard the ship. The cold sea will never be as vicious as a creature out for your blood.
As tempted as the Demeter's captain was to greet the sea with welcome arms, he knew his duty:
God forgive me, but the mate was right to jump overboard. It was better to die like a man; to die like a sailor in blue water no man can object. But I am captain, and I must not leave my ship.
When he said "no man can object" to dying in the ocean's grasp, I think it implied a consensus amongst most sailors: With this line of work, dying in an oceanic bliss was a possibility to accept.
I have loved the ocean all my life. I was just not sure if I wanted its icy hands to take my life. Now I knew what it was like to shake those hands, even if just for a fleeting moment.
As I returned to the sandy land, I felt grateful that the chills running through my body would be all that I had to deal with. Cold water was better than a coldblooded vampire, any day.
Too bad Whitby had both.
Thank you to the following generous donors for supporting my study abroad trip through a fundraiser:
Co Minh and Bac Tuan, Janda, Yvonne, Kristina Vorwald, Arianna Samaniego, Tina Kashiwagi, Bac Ngoc & Bac Tuong, Krystal Ramirez, Bac Chi, Melanie, Co Tuyet Anh, Co Be, Co Lan & Co Dao, Co Hang, Annette, Kayla & Brendan, Bac Dung, John Cao, Mike & Jennifer Rumbaugh, Chu Thi and Aunt Janet, Uncle Gordon, Bac Khanh & Bac Thoa, Co Hang Cao, Elizabeth (Liz) & Thai, Jennifer Chapman, Mira Nguyen, Jada Ach, Chu Hao, Ba Gai, Ba Be, Christopher Nguyen, Ba Dung, Steve, Sophia, Maria Martell, Leanna Hall, Heather MacDonald, Mommy, Avagail Lozano, Annie Sisson, Jeff Goins, Unbound Merino, Stephanie Lay.