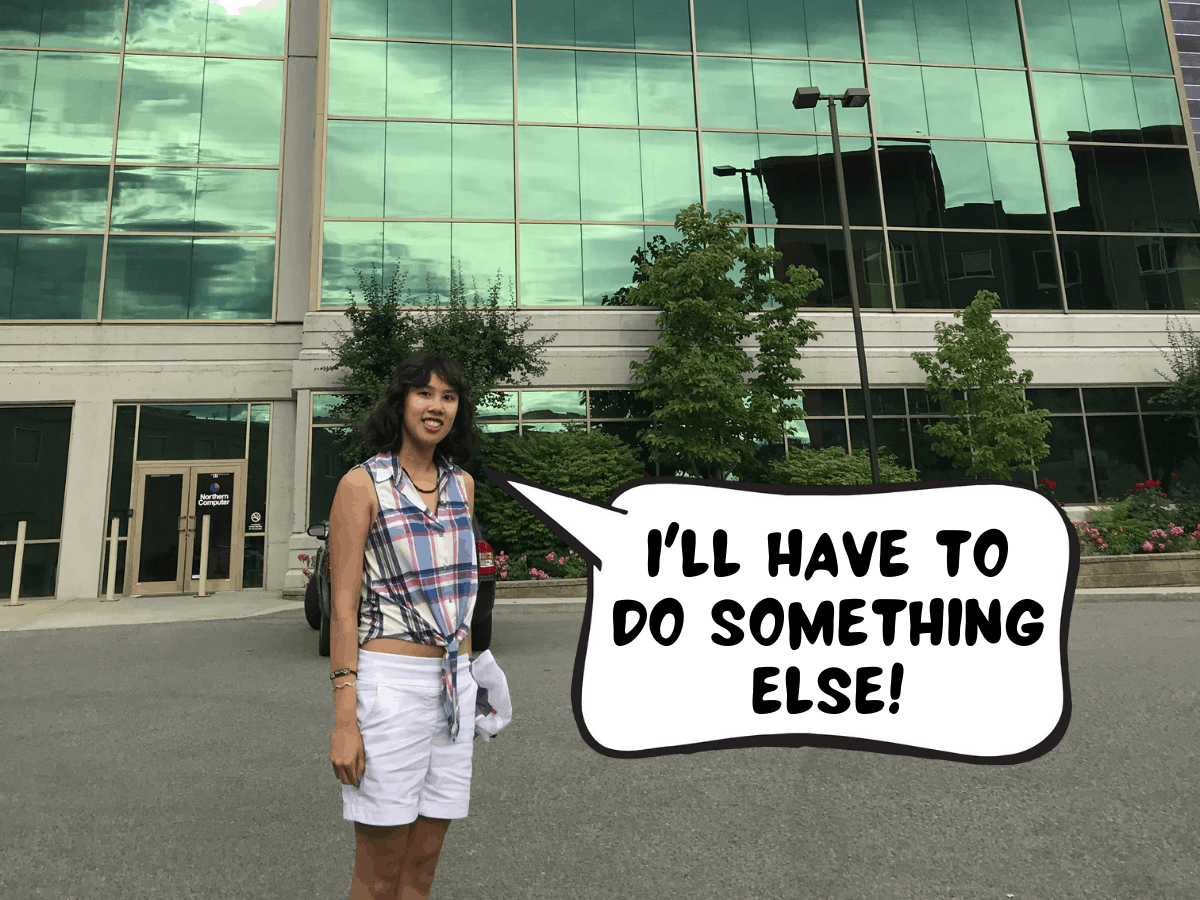 Posted: June 2, 2021
Childhood years of dreaming and thousands of miles flown, only to be denied entry into the glossy office building, its blue-green glass windows taunting me. By that hour, all the workers had already gone home, leaving me feeling even more alone in the empty expanse of the parking lot.
Whereas other visitors strolled through the building's awe-inspiring workspaces, watching artists and programmers create an online world, I had been elsewhere around the area. I dug into the fundamentals — understanding how that same world was born out of this town.
***
For two weeks as an 11-year-old, I had a taste of the brick-and-mortar middle school. I immediately wanted to spit it out and swish my mouth with water. Rushing through lunch, running to my locker, and being disturbed by naughty, noisy kids, I felt that both my education and social life were lacking in anything genuine. When a girl at the back of a school bus flipped her middle finger at my mom as she was driving me to school, that was the end of my in-person middle school "education." I only learned one thing: I didn't belong there.
For the next five grade levels, I attended online school. I was thrilled that my social life wasn't built around girly gossip in the gym room, but a massively multiplayer online game called Club Penguin. An all-ages community, it allowed people to waddle around online rooms as a personalized penguin, play games, build igloo homes, and attend parties. What made Club Penguin a legend of the 2000s and 2010s was its safe spaces to make new friends and chat. I still fondly reflect on the days I waddled around the island as a blue penguin named Tech70.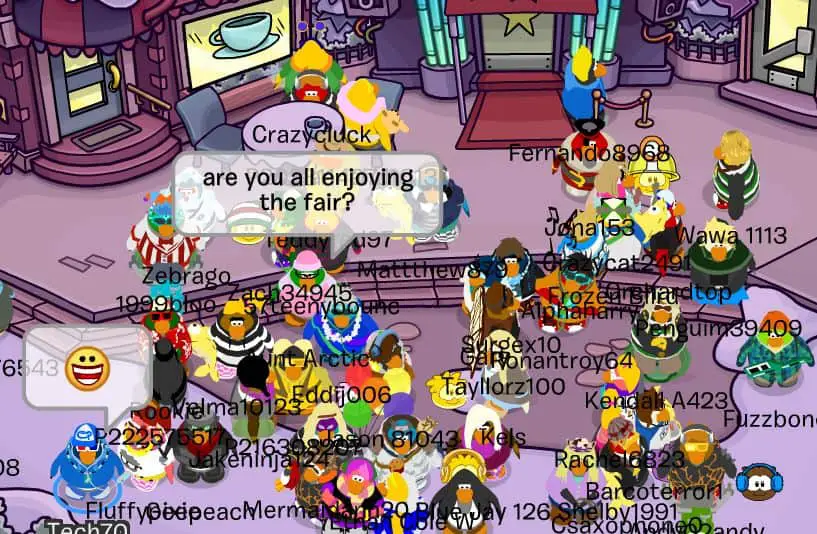 Typically, high school friends fade into oblivion. But that doesn't apply to me. After years of getting to know folks — fans and employees — in the Club Penguin community, I'm still connected with them, forging even deeper friendships over the years.
Eventually though, I wanted to cross the line from digital to real life by visiting Club Penguin's hometown of Kelowna, British Columbia, Canada. Although Club Penguin had to cancel my appointment to tour the headquarters, I could still schedule visits with former, influential Club Penguin staff. I came into town clueless, not sure what to expect besides a quick chat and a photo.
***
Only two types of people know that small-town Kelowna exists: Canadians and diehard Club Penguin fans scattered around the world. I obviously fell into the latter, a penguin homeward bound.
I had visited various places around British Columbia and Alberta, but I felt the most comfortable wearing my sleeveless plaid shirt and shorts in Kelowna. The landlocked, continental region where it lies, the Okanagan Valley, has the most unCanadian weather and environment. The summers — with their mid-80°F temperatures — are long in this semi-arid desert region. The 84-mile Okanagan Lake runs through the valley, acting like an ocean regulating the temperature. Long before any Club Penguiners roamed the area, 10,000-year-old glaciers scarred the valley, leaving behind the mountains that landlocked lakes.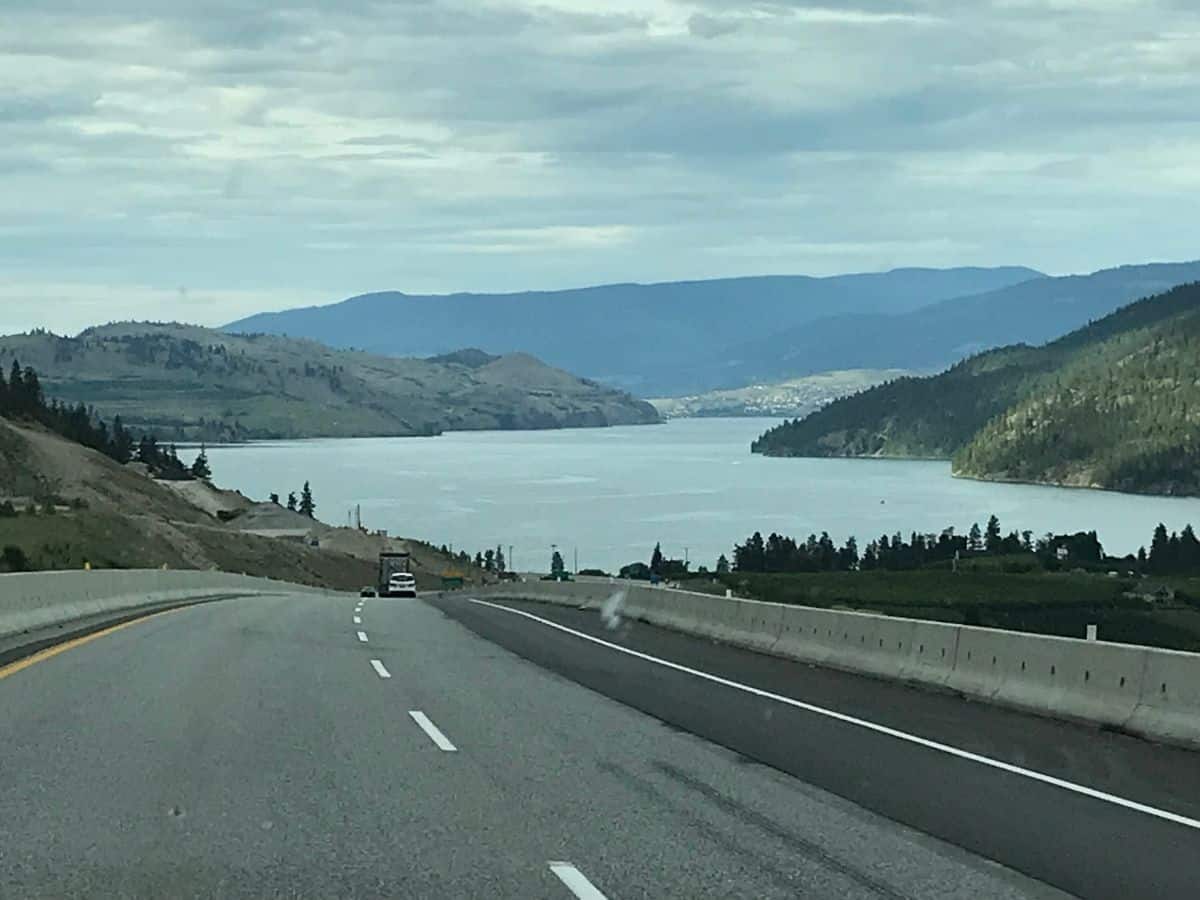 Club Penguin's former community manager, Chris Gliddon (his penguin name was Polo Field), wanted me to meet him at Canada's first indigenous-owned franchise, the Kekuli Café. It was off of — I'm trying not to crack up here! — Butt Road. From there, I entered a humdrum Home Depot parking lot in West Kelowna, a suburb of Kelowna where work commuters live.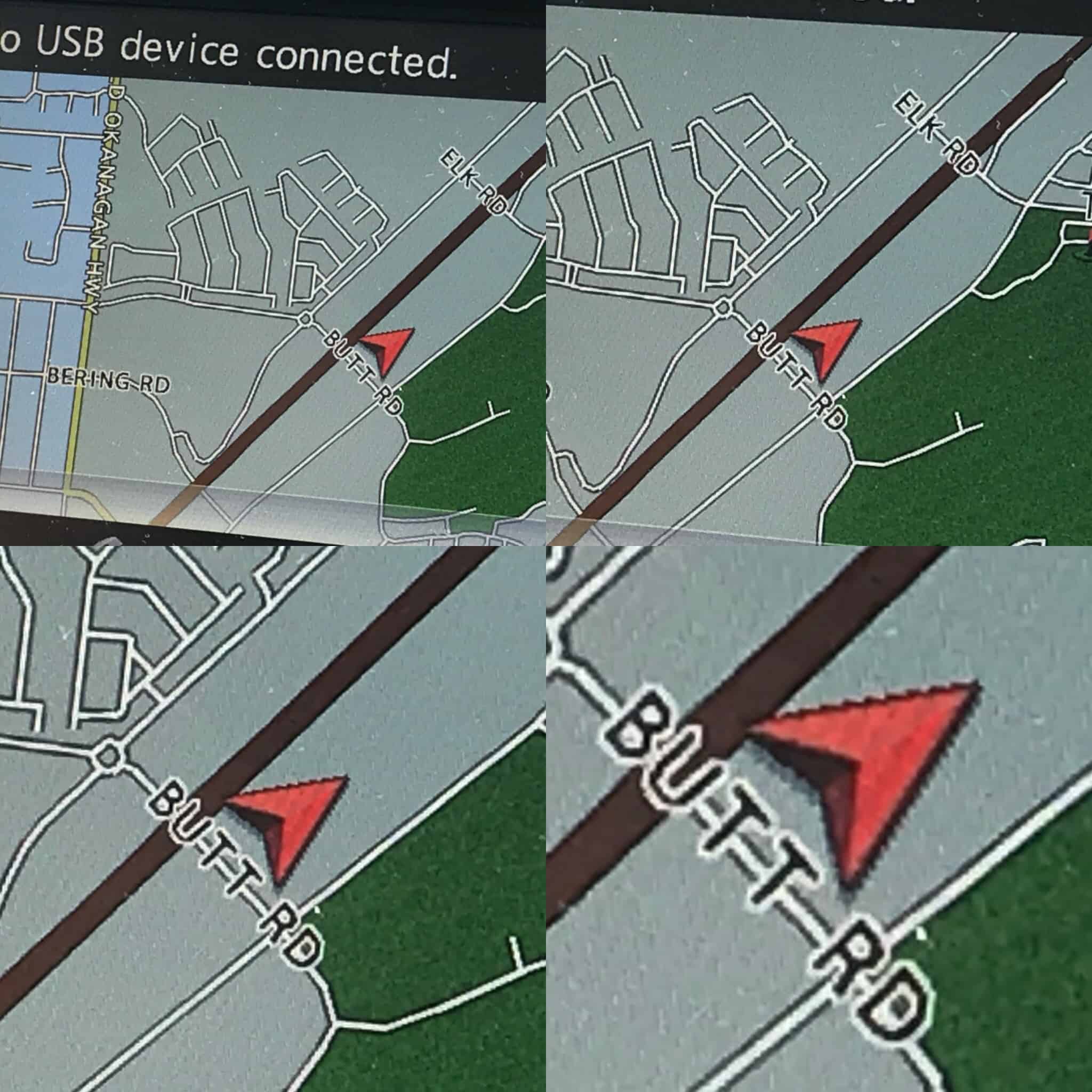 The land I was standing on belonged to the Okanagan people's Westbank First Nation, where the indigenous have governed since 2005. It was one way they were reclaiming their way of life from the detrimental 1876 Indian Act of Canada. It drove many of their communities into reservations, forcing them to ditch their traditions for Caucasian Canadian assimilation.
16 years after the act came into law, a Caucasian settler heard the Okanagans say their word for "grizzly bear," which he then butchered into "Kelowna."
But the language of food might be the Okanagans' most secure way to endure into the future.
I sure did feel as hungry as a bear when I swung the café's doors open. First Nations families and children chattered over their meal, their energy amplifying the volume inside and heating up the bakery. When my eyes turned to a table nearby the entrance, my nerves and excitement escalated. The lone white guy with a light beard and an Atari cap stood out. I felt like a hyper fangirl who did my best to keep my cool.
My stomach churned big-time also for the indigenous delicacies. The café had creative, contemporary specialties of a classic First Nations frybread called bannock, which was soft and subtly sweet. I gobbled a desert topped with creamy mocha and chocolate, plus a fresh, rich sandwich with chicken, mozzarella, and tomatoes. The soft and comforting meal gave me hope that the Okanagans could continue their First Nations way of life in Kelowna for another few centuries.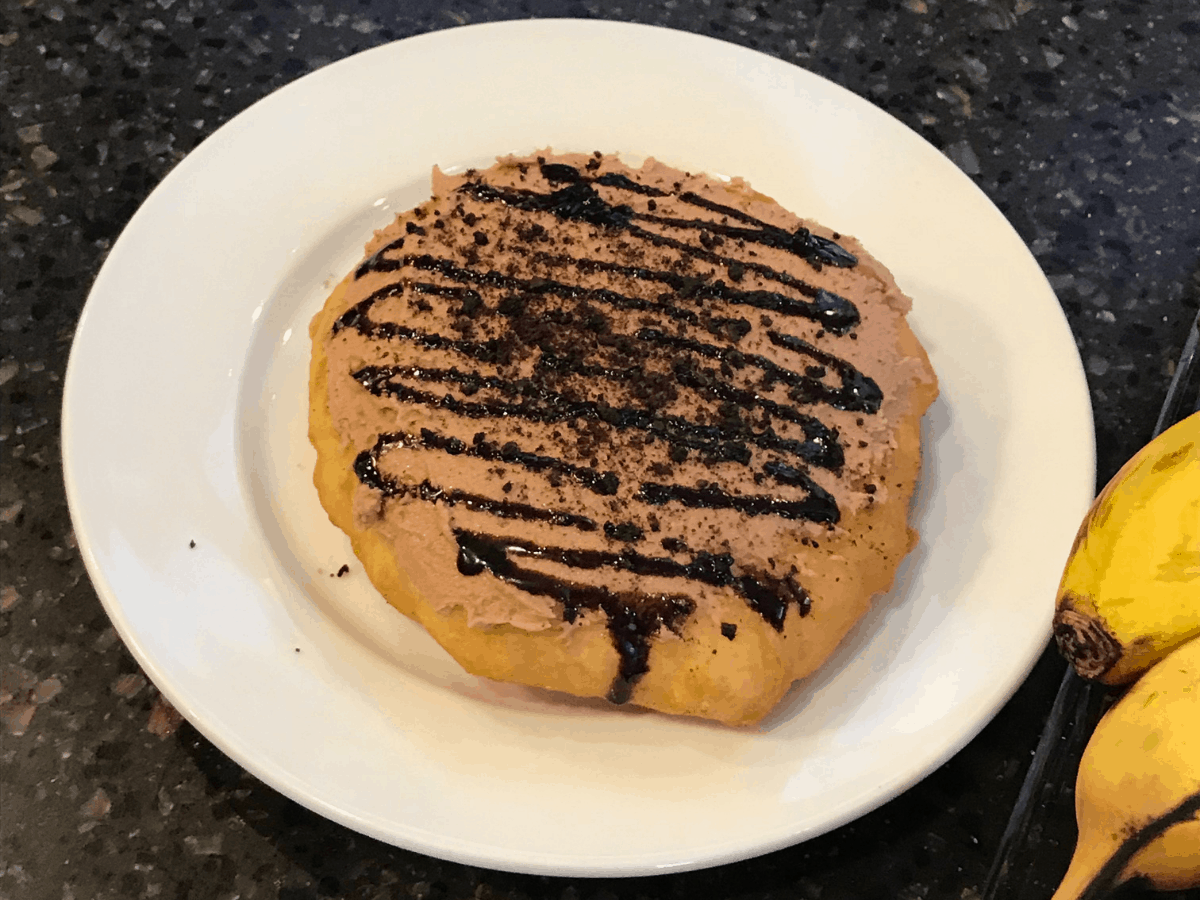 I was only half-paying attention to the food, however. Adding to the boisterous noise inside the restaurant, Chris and I talked, which felt foreign in our friendship at first. Instead of pounding on keyboards to send white chat bubbles and representing ourselves with squishy penguins, we would be using our voices and seeing each other's raw human faces. No longer did computer screens and internet connections separate us.
"I miss your Field Fridays!" I said.
"I didn't like the huge crowds of penguins, though," Chris said. "That's why I bounced from one penguin's igloo to another. I could get intimate chats with other penguins, that way."
"I remember when you visited my igloo. I almost fainted!" And now, here we are in this face-to-face Field Friday, this time though, visiting your home. Somebody give me oxygen!
Chris also spoke of other penguin fans who've come from many countries to visit the Club Penguin staff over the years. Although he didn't work at Club Penguin anymore, he went out of his way to meet me during his lunch break. I really appreciated him for devoting part of his workday for this starstruck penguin.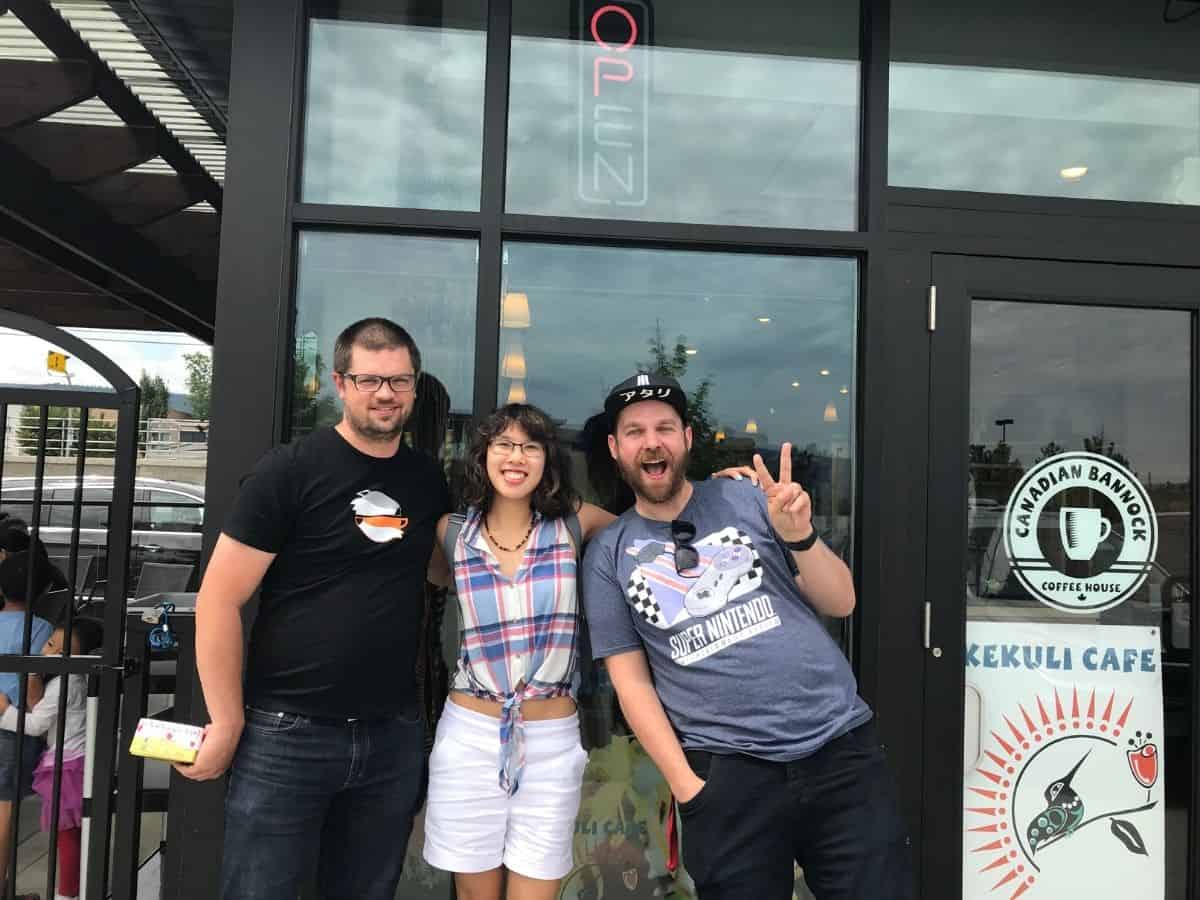 Because he didn't know much about the human me yet, I told him that I was 18 years old.
"That's my eldest daughter's age, too." Because Chris had two girls, both at the typical age of Club Penguin players, he didn't only stick to the nuts and bolts of being a online game's community manager. He wanted to be a father figure who cared for the Club Penguin fans like his own children.
He even left me with his custom trading card deck, fresh off the press and made exclusively for me, which highlighted things to do around the Okanagan Valley and special places only penguin fans would care about, like an old RE/MAX building, which housed Club Penguin's previous office. It was likely the only existing Kelowna travel guide with a Club Penguin theme. I felt honored that he bestowed something so valuable, so special, to me.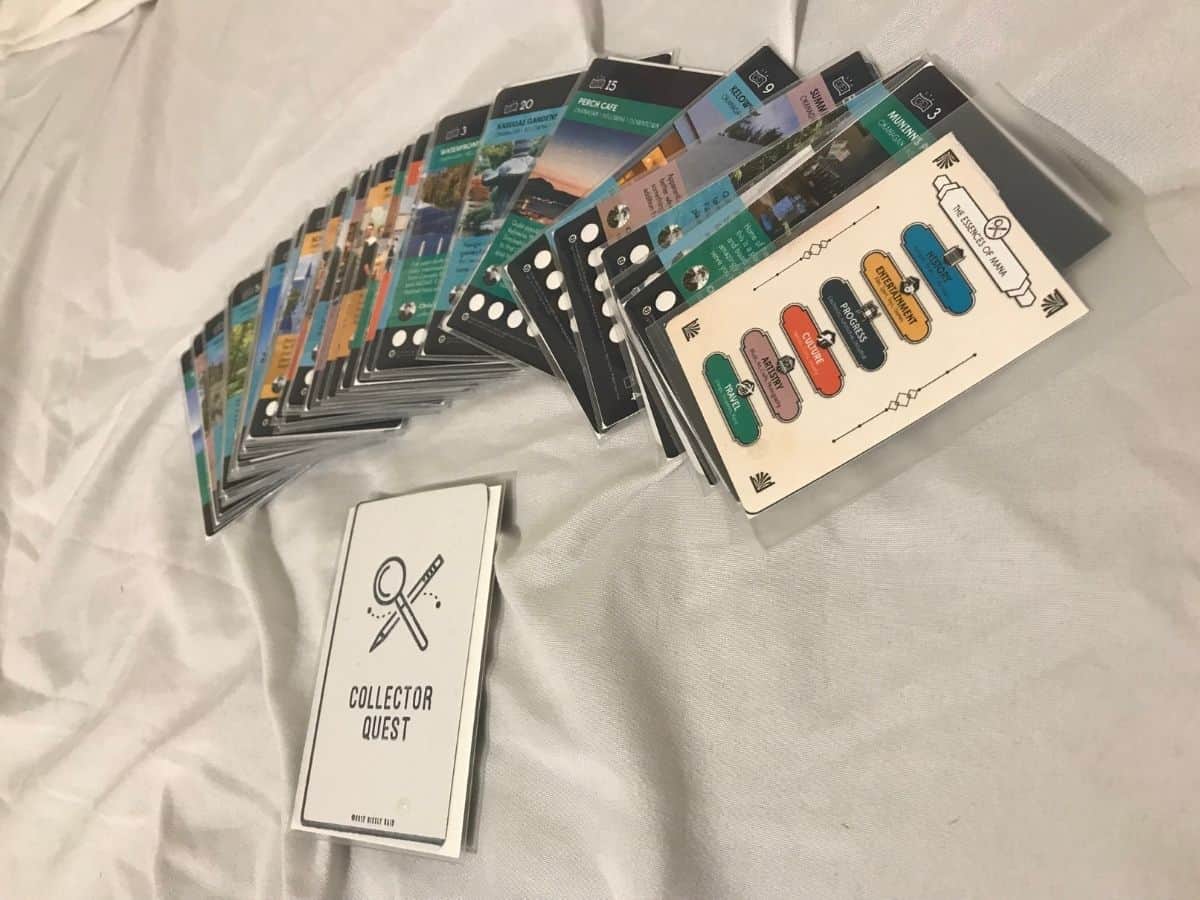 When I flipped though the deck and found the "Club Penguin HQ" card, I became slightly sad. "I only have one measly afternoon in Kelowna. I can't even visit the HQ because they had to cancel my tour."
"I can arrange something for you. Would you like a personal tour with Emma? Can you meet her at the Okanagan Centre for Innovation later this afternoon?"
Aww shucks. You didn't even have to ask! "Yeah, I would love to!"
The West Kelowna suburbia ended as I crossed the bridge spanning the mighty Okanagan Lake into Downtown Kelowna.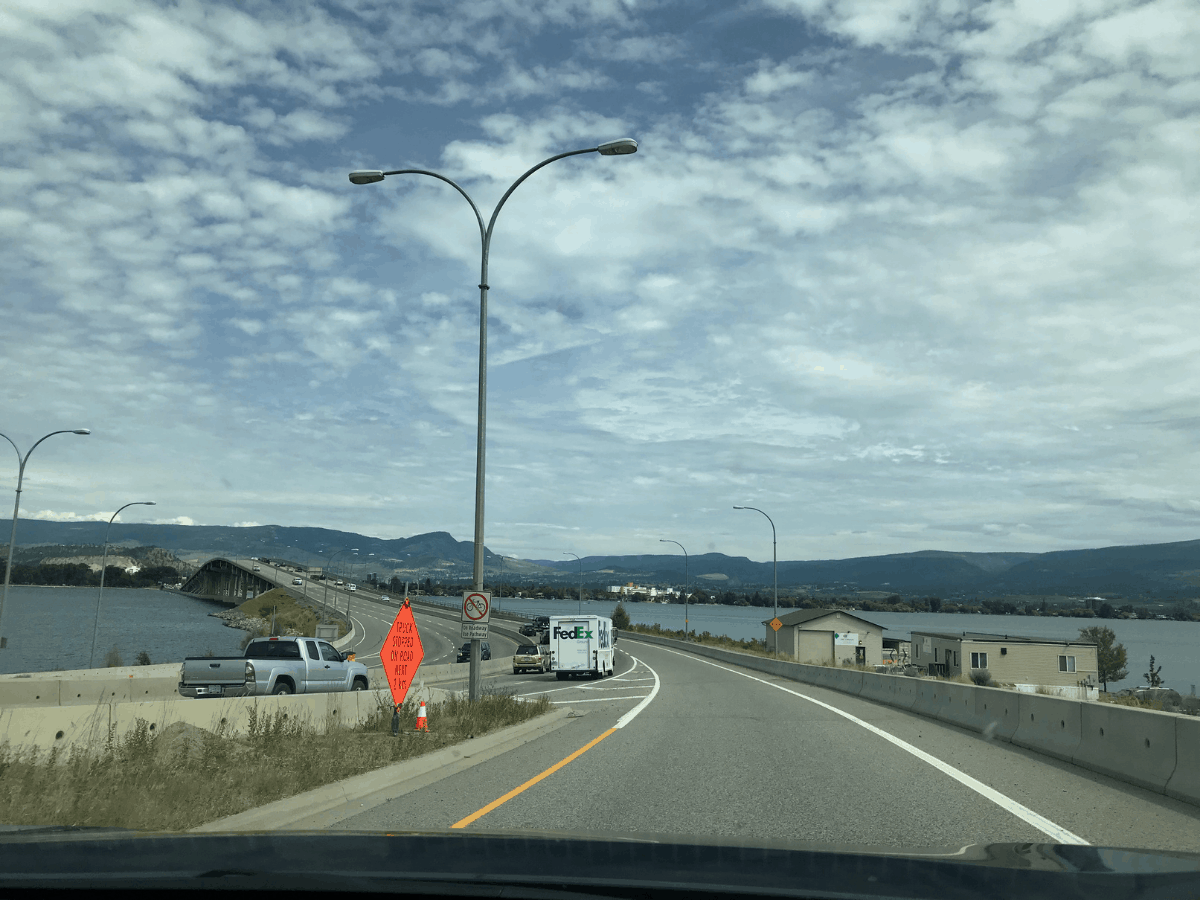 It seemed to me that Kelowna wanted to thrive on its entrepreneurial scene while retaining its small-town charm. I strolled by establishments of all kinds: stumpy and old brick stores, modern shops for the middle-class tourist, and office buildings rising at several stories.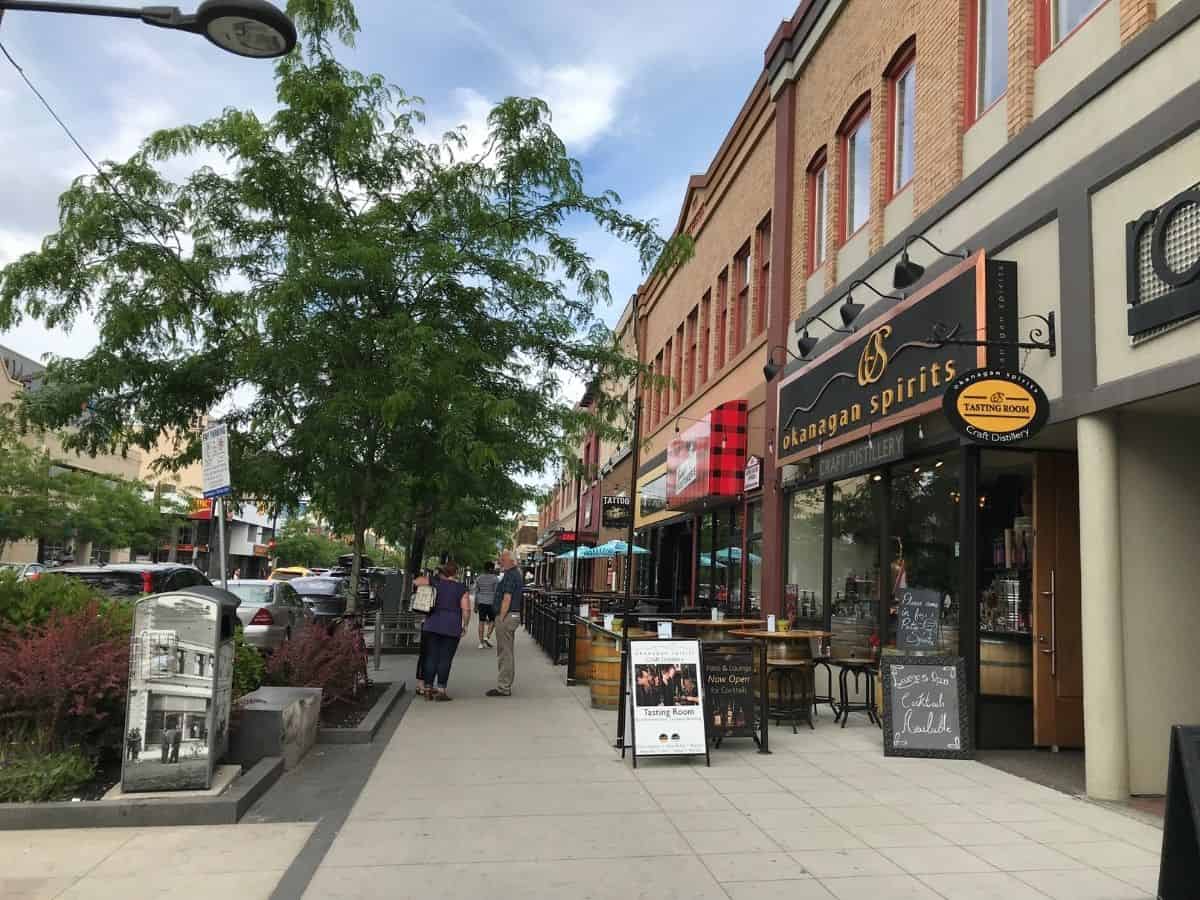 I was only interested in one of those office buildings though. At the Okanagan Centre for Innovation (OCI), a shrill, cheerful British accent lit up the reception area. "Are you here for the tour?" It was Emma Bullen, Chris's romantic partner. Not only did Club Penguin begin friendships, but families too. Emma, originally, from the United Kingdom, met Chris through their employment at Club Penguin. Eventually, she found herself living permanently in Canada with the penguin she loves.
First under Chris's wing — or should I say, flightless flipper — and now Emma's, I really did feel like they were my penguin parents taking care of me.
As I followed Emma (also known as Bambalou by her penguin name) through the building, I glared up at its glossy white atrium, the grand contemporary staircase zigzagging through its heart amidst round, yellow lamps. The building symbolized tech entrepreneurship in this small Canadian town. After all, a Club Penguin co-founder and businessman, Lane Merrifield (Billybob by his penguin name), owned a few businesses in the OCI — which was the very office building he founded himself.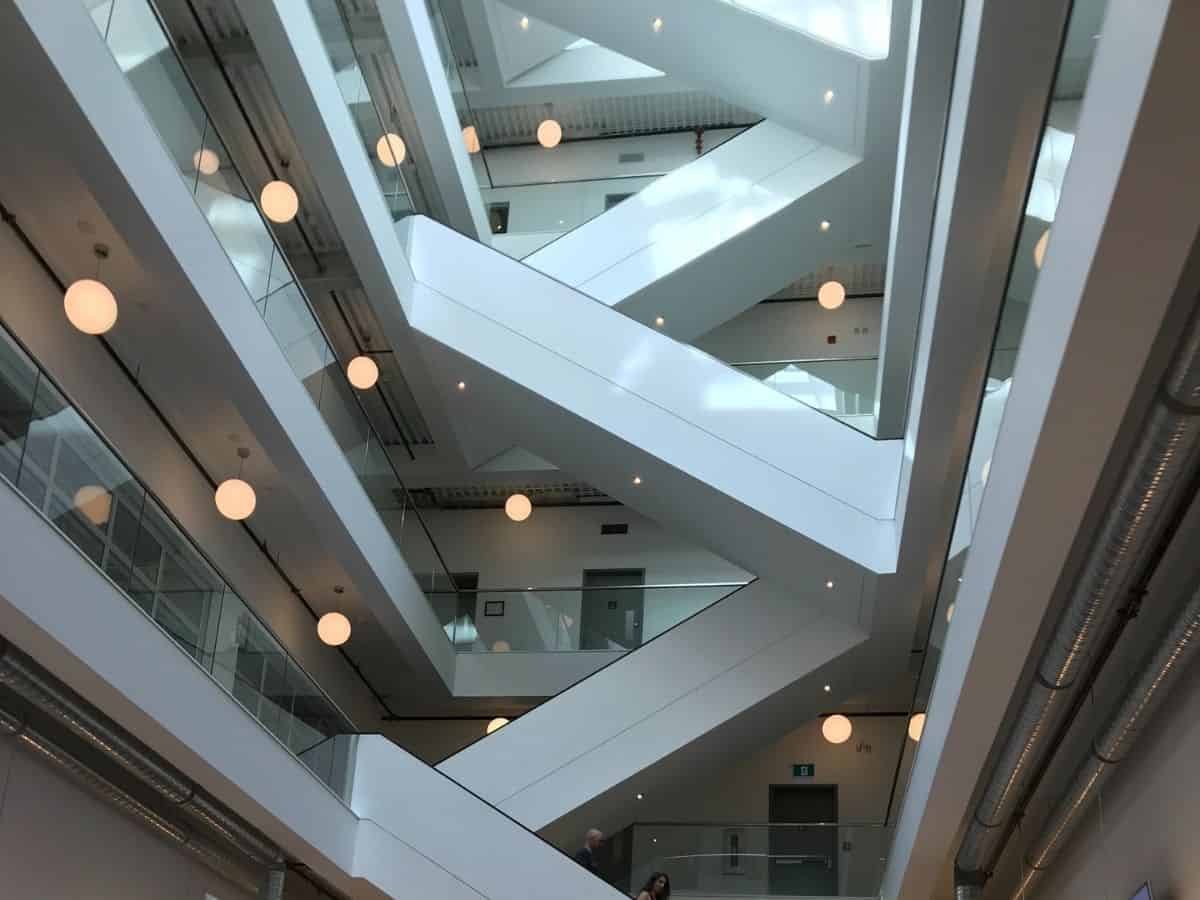 A few days ago, hundreds of miles away, hundreds of feet above the ground, I was in a lookout tower over Vancouver, where I scanned the late summer sky lingering until it died for the darkness of night. Railroad tracks, shipping cranes, and light-infested city blocks stretched in all directions. As if challenging Vancouver's immensity, a news channel on the lounge's TV flashed images of small-town Kelowna. Apparently, it was Canada's friendliest city for entrepreneurs, surpassing even the large Canadian cities, including the very one I had stood over.
Club Penguin helped put Kelowna on the map, providing jobs in their lighthearted workspace. It sparked a small business haven in the middle of the Okanagan Valley. The entrepreneurial spirit of Club Penguin lives through Kelowna's up-and-coming small businesses, including those located inside the OCI.
One of them, founded by Lane, was FreshGrade, a software that helps teachers and parents understand their students' academic performance. As Emma led me into the FreshGrade office, I could sense a creative playfulness similar to the one at the Club Penguin HQ. I took a seat in FreshGrade's indoor swing, stepped inside a room as narrow as a telephone booth, and admired their inviting, modern kitchen.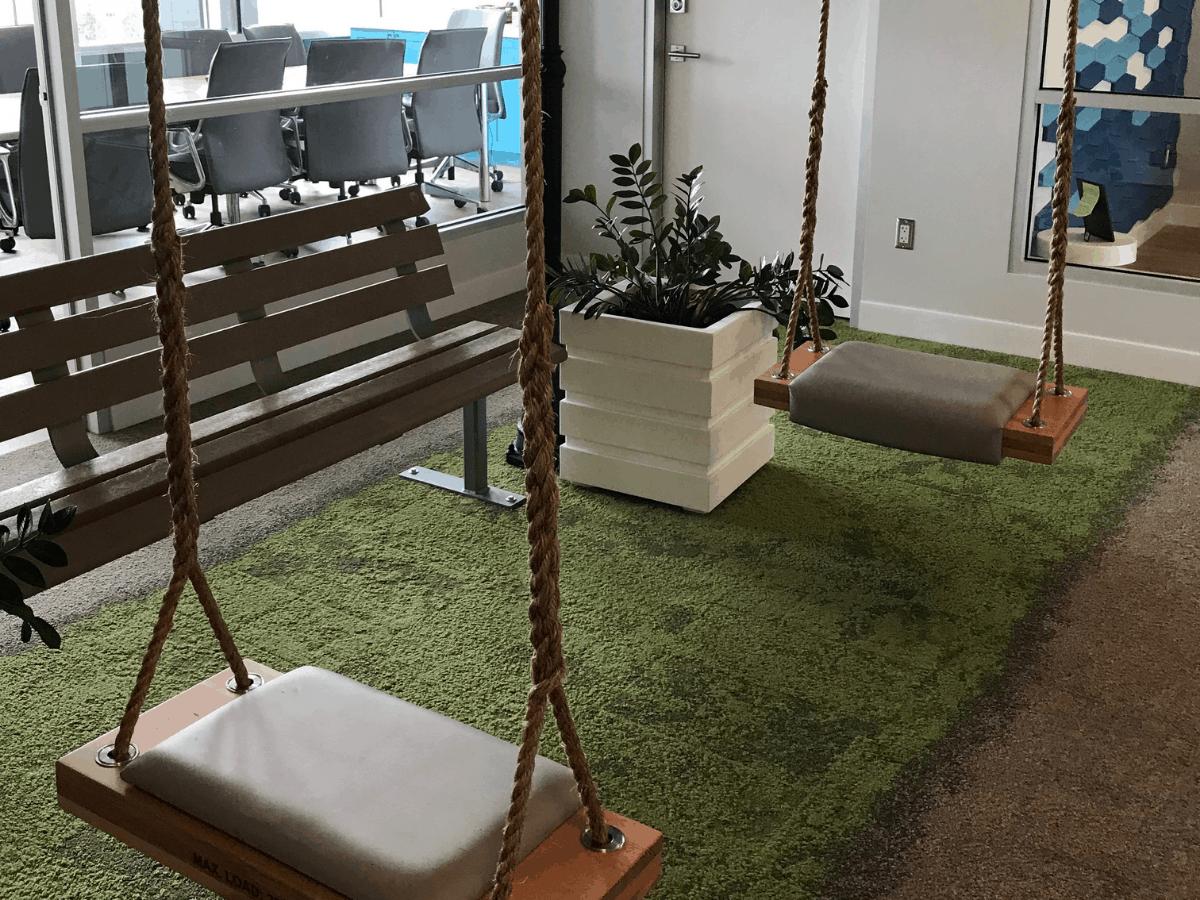 I continued ascending through the building following Emma, getting fangirl excited as I ran into several former Club Penguin staff. The tour concluded at Lane's rooftop Perch Café, my second café of the day. This one offered the open air, with views of Kelowna sprawling beneath me and Emma.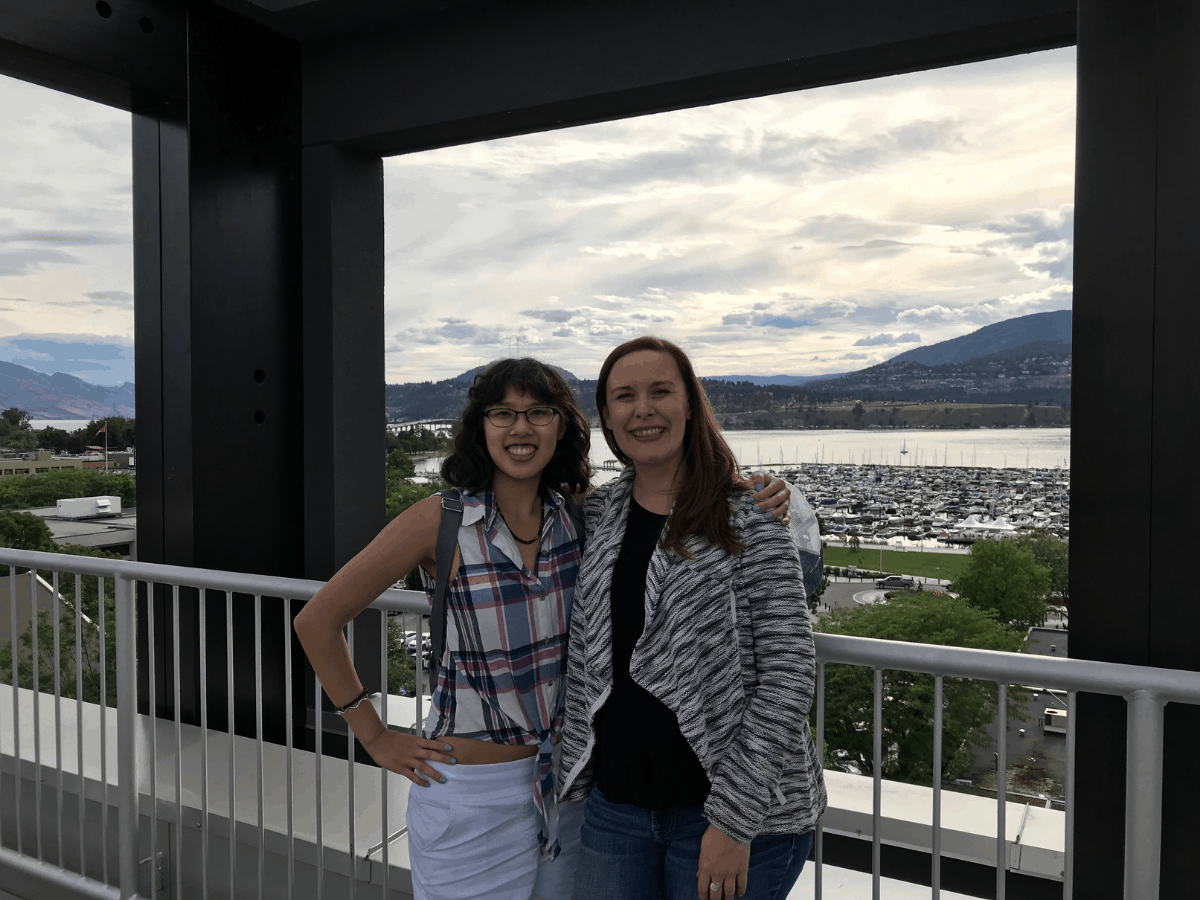 It served as the ideal penguin perch, giving way to a living, breathing city. The office cubicles of Club Penguin's headquarters miles away need not confine us.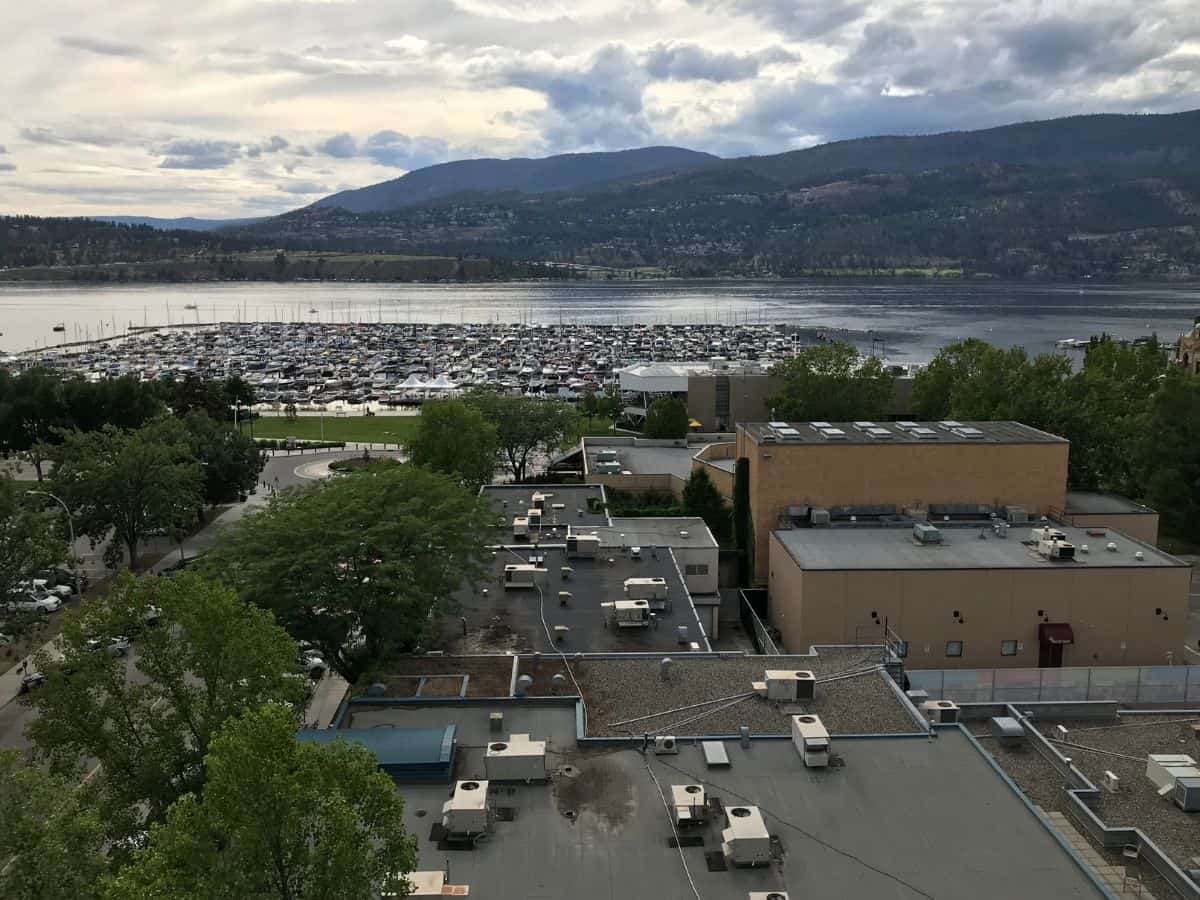 Beyond the city's brown buildings, rows of moored sailboats clustered at a marina. The dark blue, calm Okanagan Lake hosted boaters, watersports enthusiasts, and walking passersby. Joining the gentle summer breeze, Emma said, "The Okanagan Lake and its Downtown Marina inspired the Dock room in Club Penguin." As I gazed at the real-life dock, I thought fondly of those lazy days chatting with friends at Club Penguin's Dock and playing a boat tubing game called Hydro Hopper.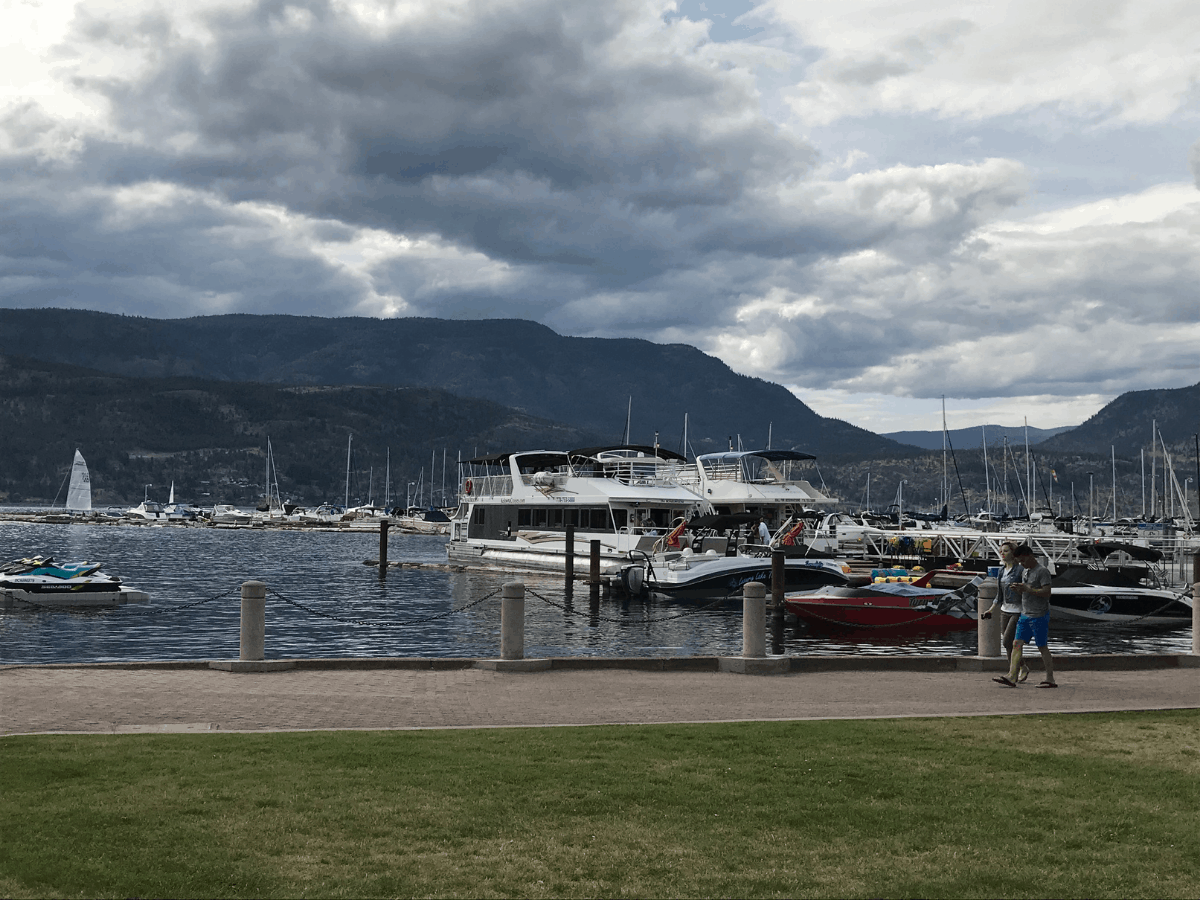 The gloomy, cloudy overcast darkened Kelowna, as though my burst of Club Penguin memories took shape and shrouded over me and Emma. A mountain range loomed behind the Okanagan, where patchy, pale grassland shared space with swaths of dark green trees.
Emma said, "The Big White Ski Resort in the mountains, a winter favorite for locals and visitors, inspired Club Penguin's Ski Hill." In this iconic virtual room, I competed against my friends in a thrilling game called Sled Racing, trying to avoid rocks and logs as my penguin sped down the slopes. The game's sweet guitar riffs made the competition even fiercer.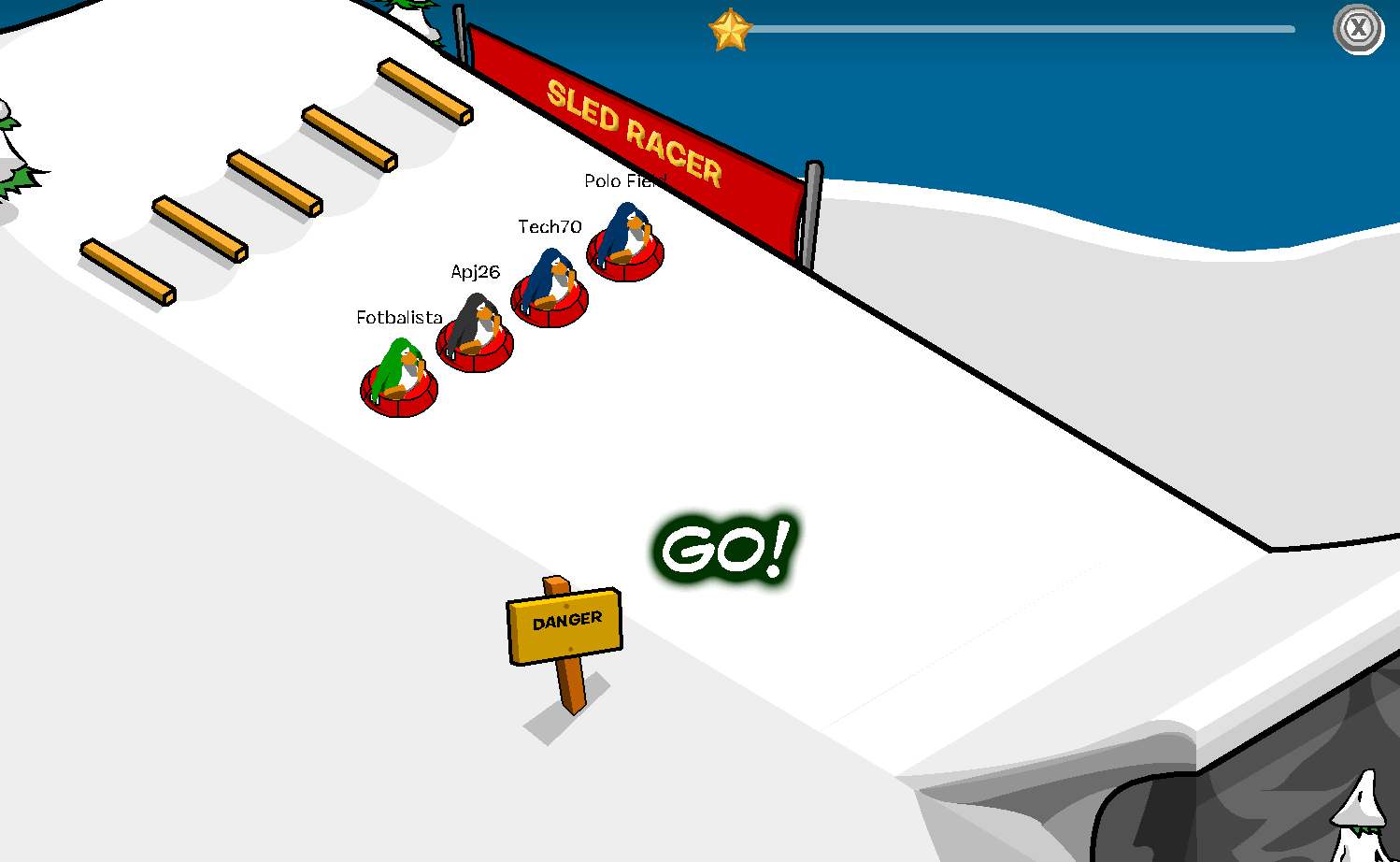 I had abandoned my computer screen to watch the lines between Club Penguin and Kelowna blur. The little Canadian town served as hometown pride, a foundation, for the virtual world of Club Penguin.
Now I understood. The Club Penguin creators didn't give proper names for their rooms because their real-life counterparts already existed in Kelowna, Canada with their own names. Club Penguin's Ski Hill, Dock, and Town were actually the Big White Ski Resort, the Downtown Marina, and Kelowna. Club Penguin and Kelowna were one and the same.
The penguin community continues to thrive not only online, but in underrated Kelowna, a small town where I could run into someone who has had a connection with Club Penguin. I felt like a local although I wasn't there for more than one afternoon. I had serendipitously met former Club Penguin employees in the OCI and the Hyper Hippo HQ, where a Club Penguin co-founder, Lance Priebe (who goes by RocketSnail in the penguin community), is leading another video game team.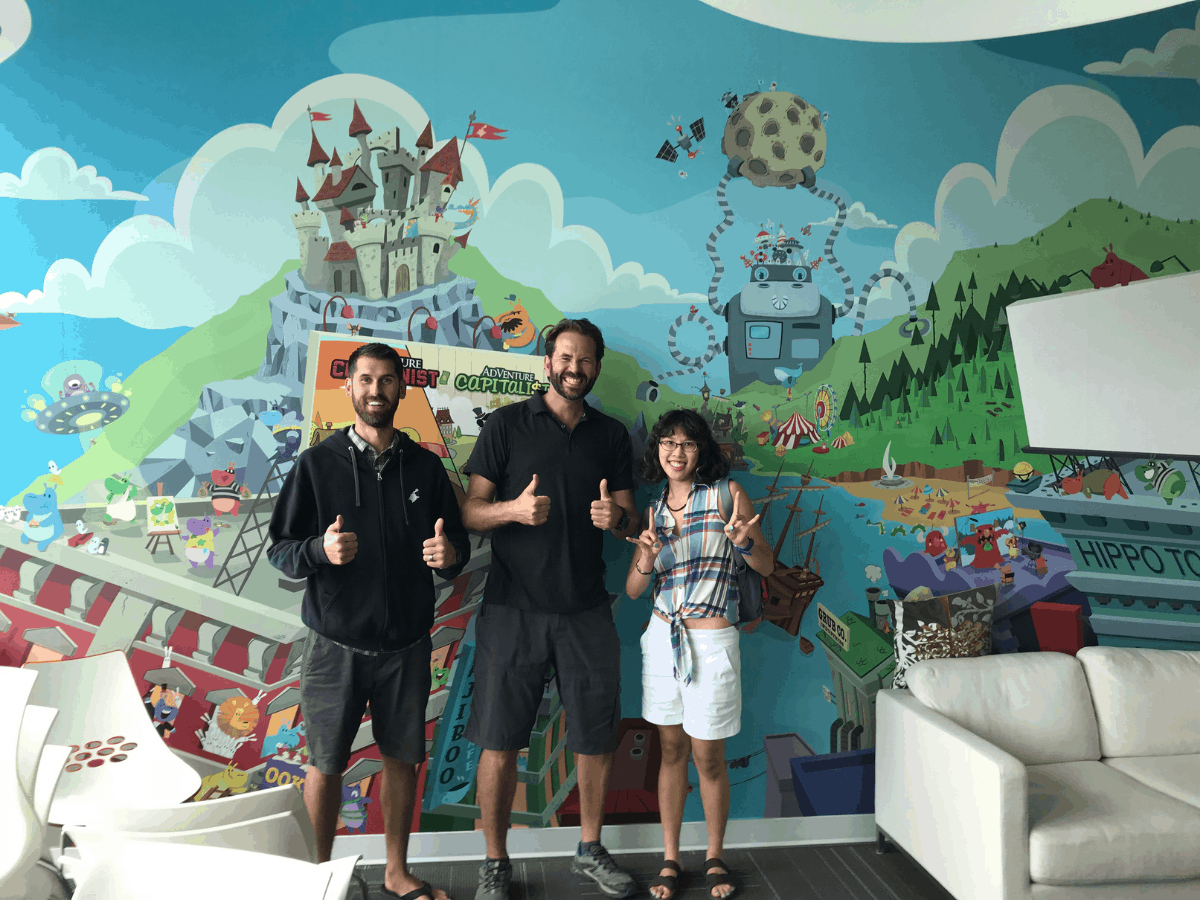 The doors to the Club Penguin headquarters may have closed on me, but it opened an exploration of the people and parts of Kelowna that some fans never got to seek.
Although Club Penguin shut down in 2018, any fan must seek their penguin roots in Kelowna. The mountain ranges of the temperate Okanagan Valley guard Kelowna not only from the harsh winter of the Canadian prairieland, but also the promise of an enduring penguin community. The game is temporary, the community is forever. Once a penguin, always a penguin.
Thanks to Club Penguin, I've always belonged to a community, whether I logged online or traveled to Canada. I'm relieved that I didn't waste another second of my life in a drama-infested, poorly performing middle school. The students who didn't play Club Penguin were missing out.
My penguin social life is only getting started. I've met the Club Penguin staff, now I must seek out my fellow fans. With the COVID-19 pandemic in the United States getting under control, this flightless bird will board a plane to New Jersey. There, I will meet my dear Club Penguin friend, a Filipino American named Athena Serrano (Cw700 by her penguin name) in real life, the first time in the seven years of our online friendship. We won't be waddling around the snowy Ski Hill and Dock on our computer screens, but instead hitting the pavement around Jersey City and New York City. Different environment, same ol' penguin pals.
---
Footnotes
I've rewritten this travel story several times from scratch, this version being my fourth.

When I was a young 18-year-old amateur writer, I first churned out the story into several journal-like blog posts on my Club Penguin fan blog.

Two years later, I created a new story for my university's travel writing class, where I was assigned to research about the city of Kelowna itself, which deepened my understanding of Club Penguin's hometown.

Months later, I wrote yet another new piece about Club Penguin and Kelowna, where I focused on the thrills of meeting online friends in real life. The publication didn't accept it.
This fourth version you've finished reading is a special rewrite. In this one, I've compiled the essence of all three previous versions, plus new insights and research. To think it's been nearly three years since my time in Kelowna, and I'm still writing (and rewriting!) about it.
The legendary travel writer, Don George, said that travel writing is like an accordion. Good travel writers push and pull, leaving specific content in and excluding others to stay focused on the story's angle. This story doesn't include all my visits to Club Penguin's points of interest and meetings with Club Penguin figures.
Special thanks to another legendary travel writer, David Farley, for your editorial assistance, and to all the penguins I've met over the years!
---
Share on Pinterest!