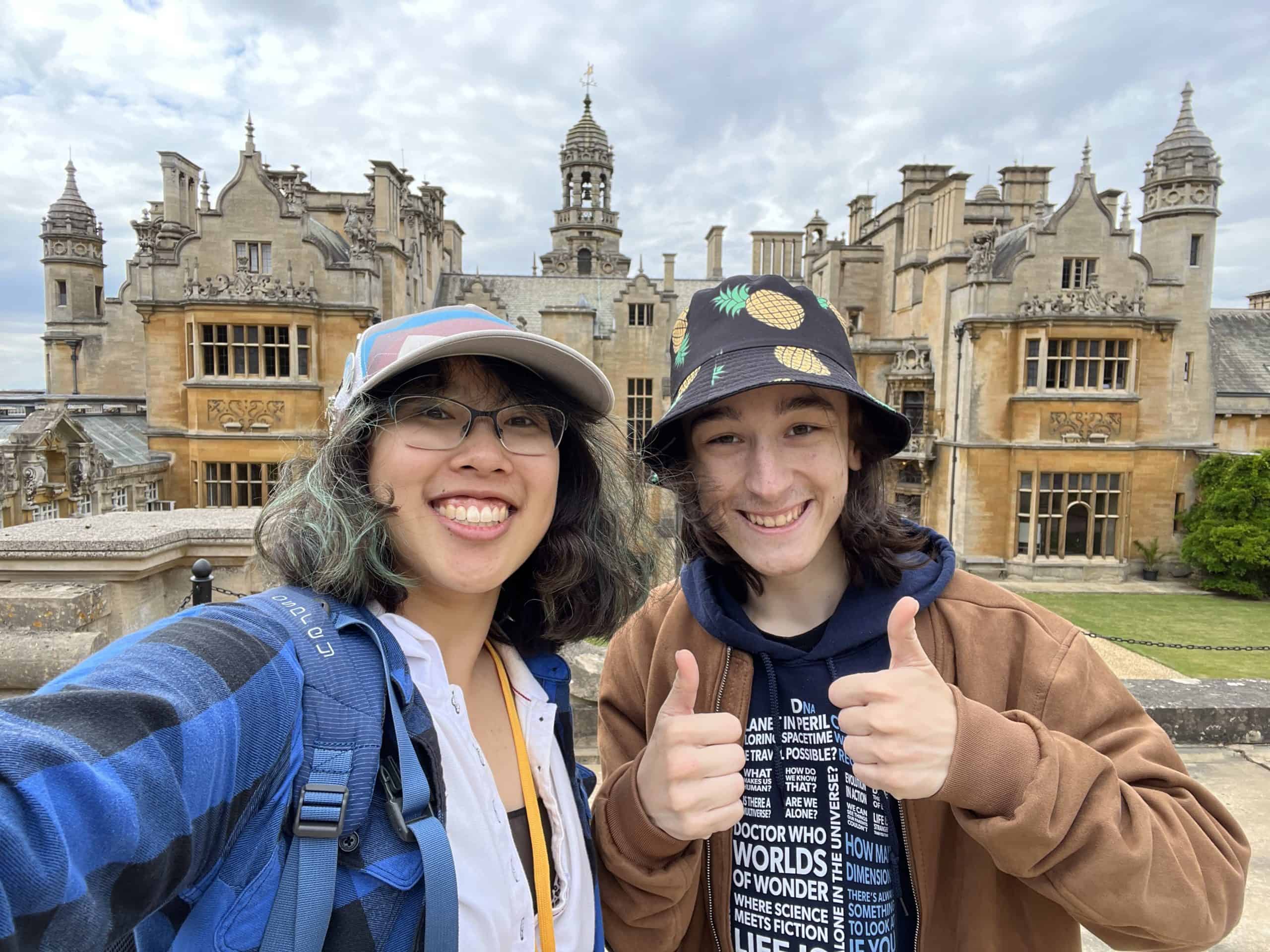 Posted: July 9, 2022
In Kazuo Ishiguro's The Remains of the Day, the butler of the formerly British Darlington Hall, Stevens, was struggling with his new employer, an American named Mr. Farraday.
I believe that Ishiguro was trying to propose that an ideal quality of great English butlers was to adapt to the situation, which meant pushing aside any anxieties or insecurities to best serve their masters. Stevens explained that,
The great butlers are great by virtue of their ability to inhabit their professional role and inhabit it to the utmost; they will not be shaken out by external events, however surprising, alarming or vexing. They wear their professionalism as a decent gentleman will wear his suit.
In this case, Stevens must adapt to the bantering behavior that Mr. Farraday engaged with him. This seemed to be the ultimate test to Stevens's ability to be flexible with his master, "however surprising, alarming or vexing" the bantering behavior would be. Although Stevens was a top butler of his time, he still expressed his frustration to the idea that he had to start trying to banter in order to please Mr. Farraday:
It is quite possible, then, that my employer fully expects me to respond to his bantering in a like manner, and considers my failure to do so a form of negligence. This is, as I say, a matter which has given me much concern. But I must say this business of bantering is not a duty I feel I can ever discharge with enthusiasm. It is all very well, in these changing times, to adapt one's work to take in duties not traditionally within one's realm, but bantering is of another dimension altogether.
Bantering was new territory for Stevens to tread on! He constantly felt awkward whenever Mr. Farraday introduced some banter into the conversation.
For example, when Mr. Farraday teased his butler about "a lady-friend" and potential romance, Stevens thought to himself,
Embarrassing as those moments were for me, I would not wish to imply that I in any way blame Mr. Farraday, who is in no sense an unkind person; he was, I am sure, merely enjoying the sort of bantering which in the United States, no doubt, is a sign of a good, friendly understanding.
Stevens admitted his unease in such moments. However, being the great butler he was, he didn't blame Mr. Farraday. Instead, he pardoned him for coming from an American culture where bantering was "a sign of a good, friendly understanding." Stevens reasoned this because he wanted to understand where Mr. Farraday was coming from. That way, Stevens could best provide his conversational services.
Although Stevens was off to a rocky start, I would say that Stevens would have passed Ishiguro's test of bantering, leaning into the idea that great English butlers must be flexible to best serve their masters no matter what.
Towards the end of the novel, a stranger on the seaside at Weymouth, a destination during Stevens's holiday, reassured Stevens with the new American ownership by saying,
"American, eh? Well, they're the only ones can afford it now. So you stayed on with the house. Part of the package." He turned and gave me a grin.
To which Stevens replied,
"Yes," I said, laughing a little. "As you say, part of the package."
For Stevens to happily acknowledge some banter from a friendly stranger was a sign that Stevens was getting along more naturally with the kind of small talk that established warm human connections.
Stevens strived to continue being the dignified butler he had always been, even if that meant keeping up with the times — in particular, keeping up with Mr. Farraday's banter. Stevens was so adamant on improving his bantering skills, he thought to himself,
I will begin practising with renewed effort. I should hope, then, that by the time of my employer's return, I shall be in a position to pleasantly surprise him.
Although this was where the book ended, I would like to have imagined that Stevens made successful attempts at bantering, considering how dedicated he was to the test of being that great English butler who could adapt to his master.
Stevens must have done something right because his bantering could have very well passed down to the British people of today. After all, I had firsthand witnessed a flurry of banter from my British friends who visited me at my American study abroad university at Harlaxton Manor. It was reminiscent of the Englishman butler, Stevens, on the grounds of the newly American Darlington Hall.
Even though I was leading a tour of Harlaxton Manor, my British friends had much more to say than me.
As I sat down on an outdoor bench in the gardens, the wood creaked under my weight. Suddenly, I found myself spiraling frontward towards the ground, the bench leaning me out of my seat! I caught my feet onto the ground to support myself at the last second.
I tried to prove to my friends that it was okay to sit on the bench, but it didn't work. Instead, my British friend, Ymuy (pronounced "ee-my"), put her foot on top of the bench to prevent me from falling over. With her arm perched on her knee as if she dominated this manor over me, she said, "Well, that's some bench for a fancy manor you got."
My other British friend, AgentPsycho, had one eyebrow down as he said, "The manor's structure from the back looks asymmetrical, and that bothers me." Proving his point, I led him up to the garden's balcony, which made the asymmetry even more evident. "Oi! What have you done to this place?" AgentPsycho said.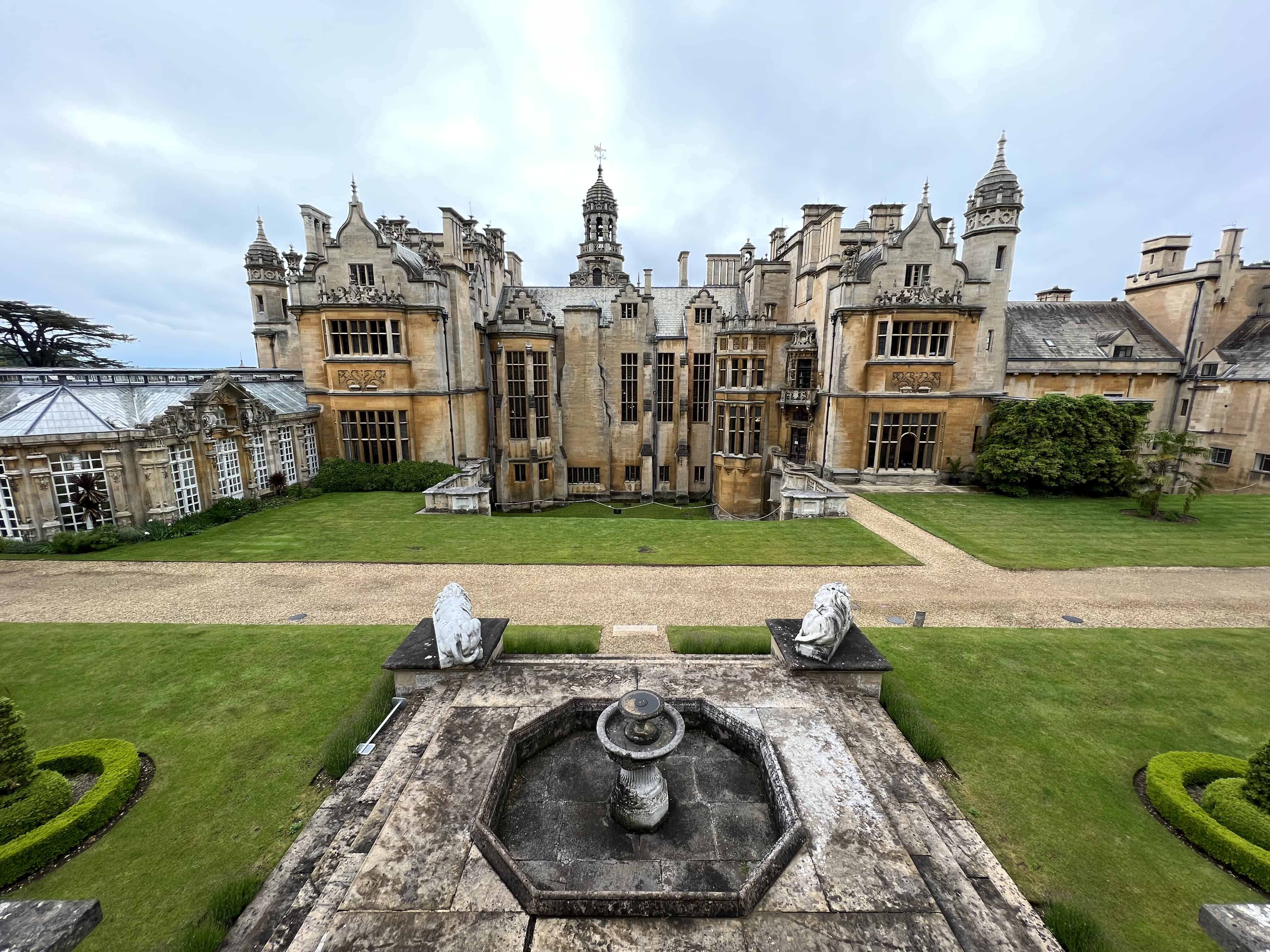 I highly doubt that Stevens would have joked about any poor qualities of Darlington Hall. But his bantering style would have come very close to the way my British friends bantered around me.
The people of Britain have surely excelled in this practice called bantering.
Thank you to the following generous donors for supporting my study abroad trip through a fundraiser:
Co Minh and Bac Tuan, Janda, Yvonne, Kristina Vorwald, Arianna Samaniego, Tina Kashiwagi, Bac Ngoc & Bac Tuong, Krystal Ramirez, Bac Chi, Melanie, Co Tuyet Anh, Co Be, Co Lan & Co Dao, Co Hang, Annette, Kayla & Brendan, Bac Dung, John Cao, Mike & Jennifer Rumbaugh, Chu Thi and Aunt Janet, Uncle Gordon, Bac Khanh & Bac Thoa, Co Hang Cao, Elizabeth (Liz) & Thai, Jennifer Chapman, Mira Nguyen, Jada Ach, Chu Hao, Ba Gai, Ba Be, Christopher Nguyen, Ba Dung, Steve, Sophia, Maria Martell, Leanna Hall, Heather MacDonald, Mommy, Avagail Lozano, Annie Sisson, Jeff Goins, Unbound Merino, Stephanie Lay.