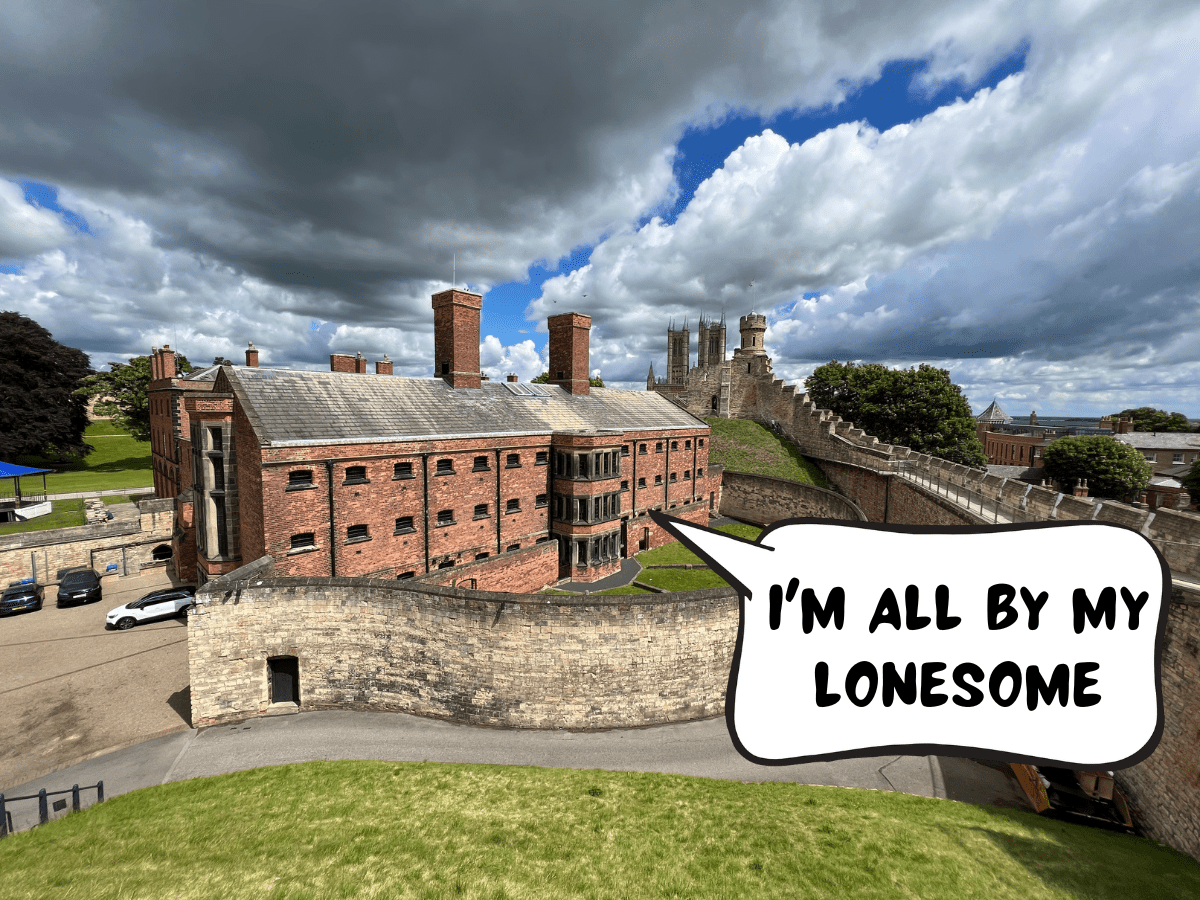 Posted: June 10, 2022
Yarn balls the colors of the Union Jack, the United Kingdom's national flag, sat atop a wooden table. "Weave me into your fingers," they seemed to say.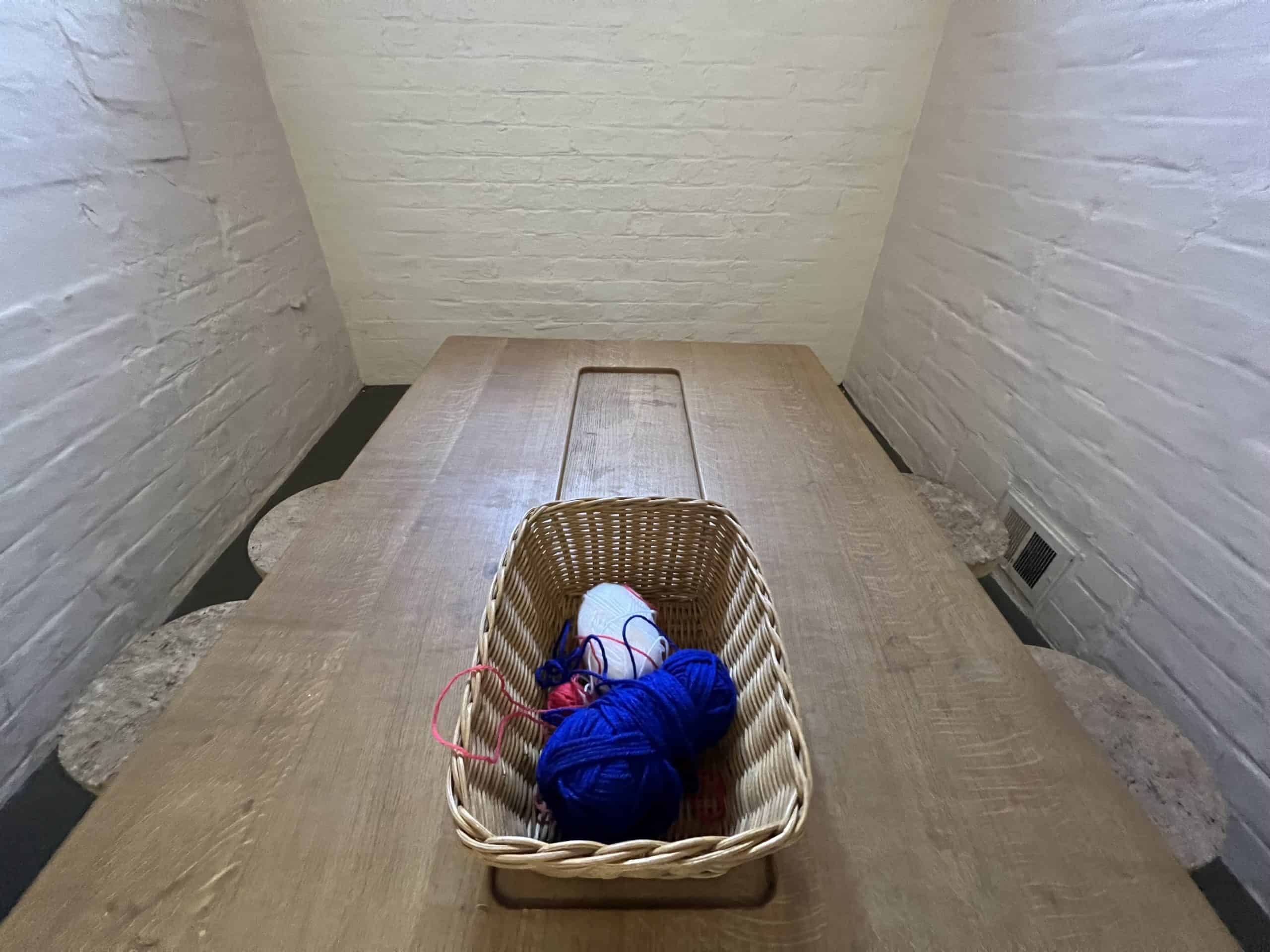 Suspicion cast over me, my nerves freezing me from reaching out.
The lines blurred between my reality and the life of the cursed Lady of Shalott.
"The Lady of Shalott" is poem by Alfred, Lord Tennyson, which tells the haunting tale of the Lady's curse: If she were to look outside her humble castle, she would die. Her lonely days were spent being a weaver.
Now here I was in a Victorian-era female prison cell with colorful yarn. It was a part of a prison complex on the grounds of Lincoln Castle in the English city of the same name. But for all I knew, it could have been the Lady of Shalott's castle. After all, I was inside a prison where incarcerated females were usually unmarried, young servants. To me, one of those prisoners could have very well been the Lady of Shalott.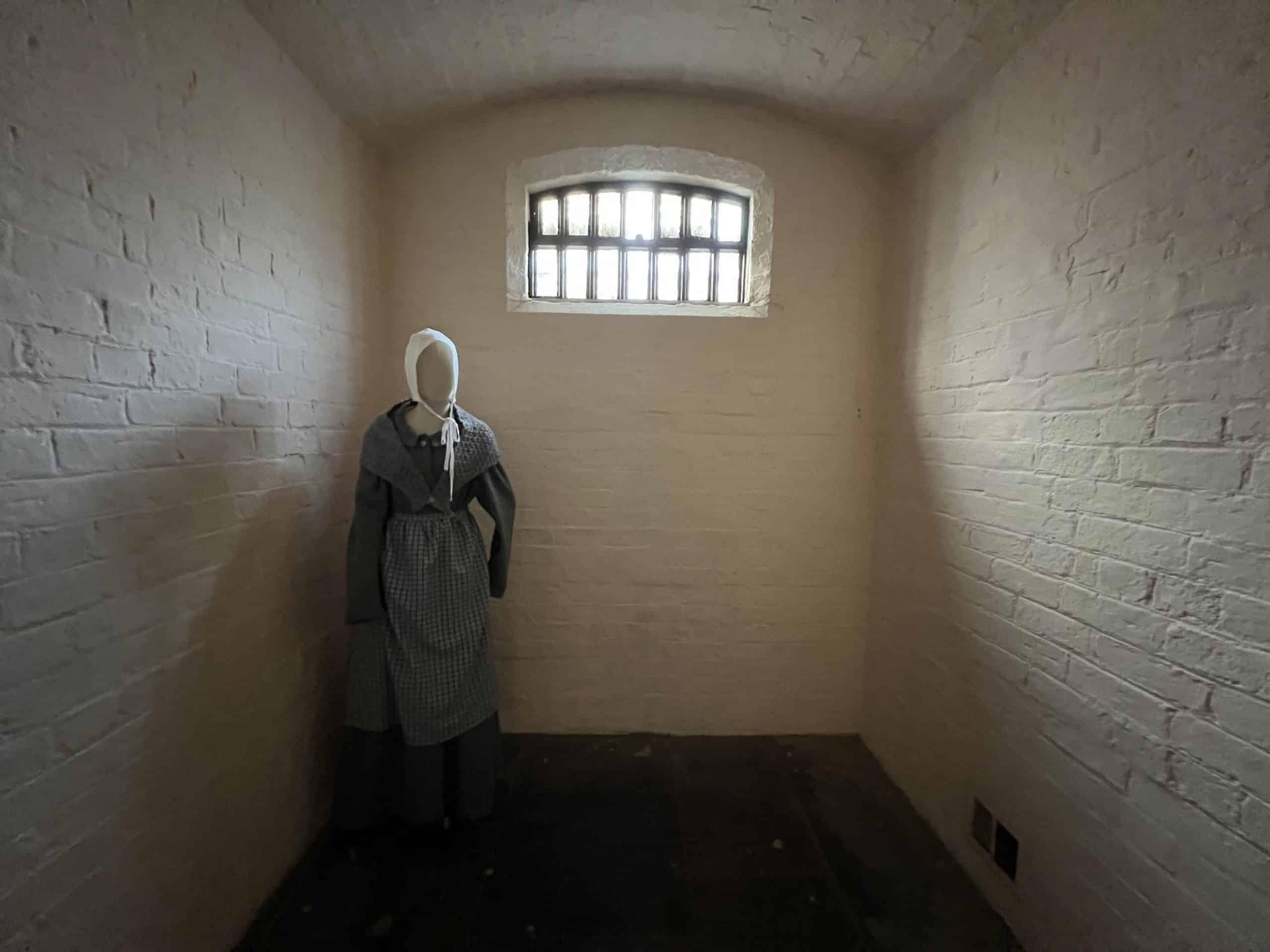 As sad as that curse would be, I would have liked to imagine that the Lady of Shalott was a skilled artist. As Tennyson says:
There she weaves by night and day
A magic web with colours gay.

Those very colours gay could have been the inviting red, white, and blue of the yarn on the table in front of me. It was as if the Lady of Shalott practiced her handiwork between these dreary whitewashed walls, where female prisoners killed time by knitting stockings.
At least the warmth of the sunshine cast through the cell window onto me — and onto everything outside of it: a rich green lawn, red-bricked buildings, and visitors ambling about.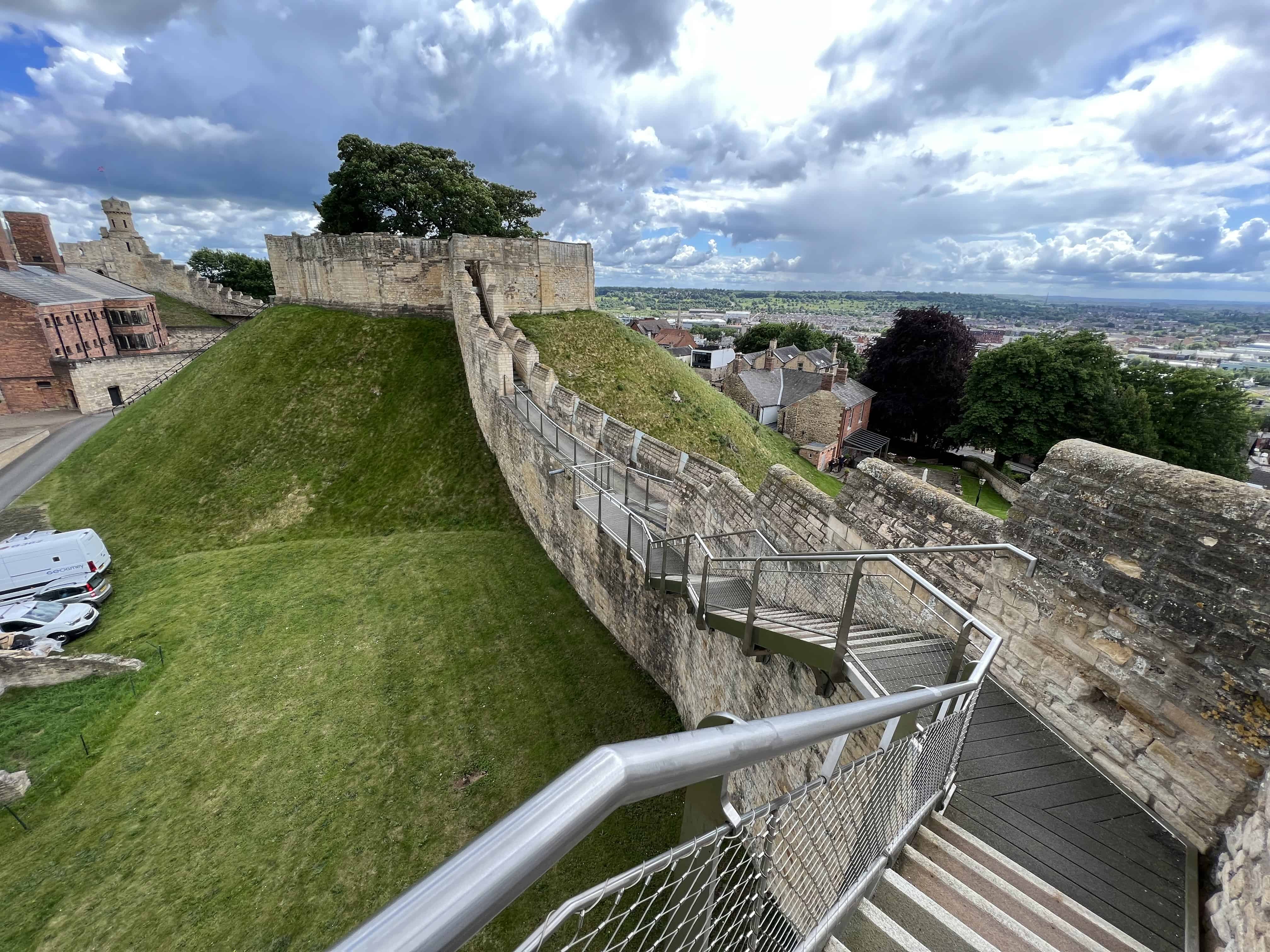 I knew what the outside looks like because I was outside half an hour ago. But the Lady of Shalott wouldn't have been able to. Tennyson explains the curse:
She has heard a whisper say,
A curse is on her if she stay
To look down to Camelot.
She knows not what the curse may be,
And so she weaveth steadily,
And little other care hath she,
The Lady of Shalott.
The Lady of Shalott's curse would take its course if she glanced at Camelot, which was down the river from her castle. To her, Camelot must have been the world where her fellow human beings lived and thrived.
Tennyson's poem is just one of many demonstrations of the lonely artist narrative. I am disturbed by the supposed fate of the creative artist. Why did the creative weavings of the Lady have to be excluded from other's eyes, from Camelot? Camelot — the world — was missing out.
I'm lucky that I can step outside into the world and enjoy that sunshine and grass and architecture and crowd of people. But when I weave my own yarn — that is, when I write a blog post or create a YouTube video or gather my photographs — I usually find myself alone in a small room cooking up that creative work. I'm not unlike the Lady of Shalott.
Would anyone even care about the artwork that I share with the world? I don't know until I do it.
But this is the worrying dilemma that came across our poor Lady of Shalott when her corpse arrived on the shores of Camelot. (She was lured by a passing Sir Lancelot, which inspired her to leave the castle and let the curse unfold.) According to Tennyson,
And they cross'd themselves for fear,
       All the knights at Camelot:
But Lancelot mused a little space;
He said, "She has a lovely face;
God in his mercy lend her grace,
       The Lady of Shalott."
Was that all Sir Lancelot saw? A beautiful woman?
Women of her time, including the artists, must have felt underappreciated. Did anyone recognize the Lady of Shalott's weaving work from her castle? Did anyone see herself as an artist?
Sir Lancelot and his fellow people did not.
But I do.
Sir Lancelot got what he deserved.
Now he is a display in a gift shop, stuck behind a glass wall.
Visitors at Lincoln Castle can buy his complete suit of armor for £2000 (minus the gauntlets, which will burn another £150 in your pocket)!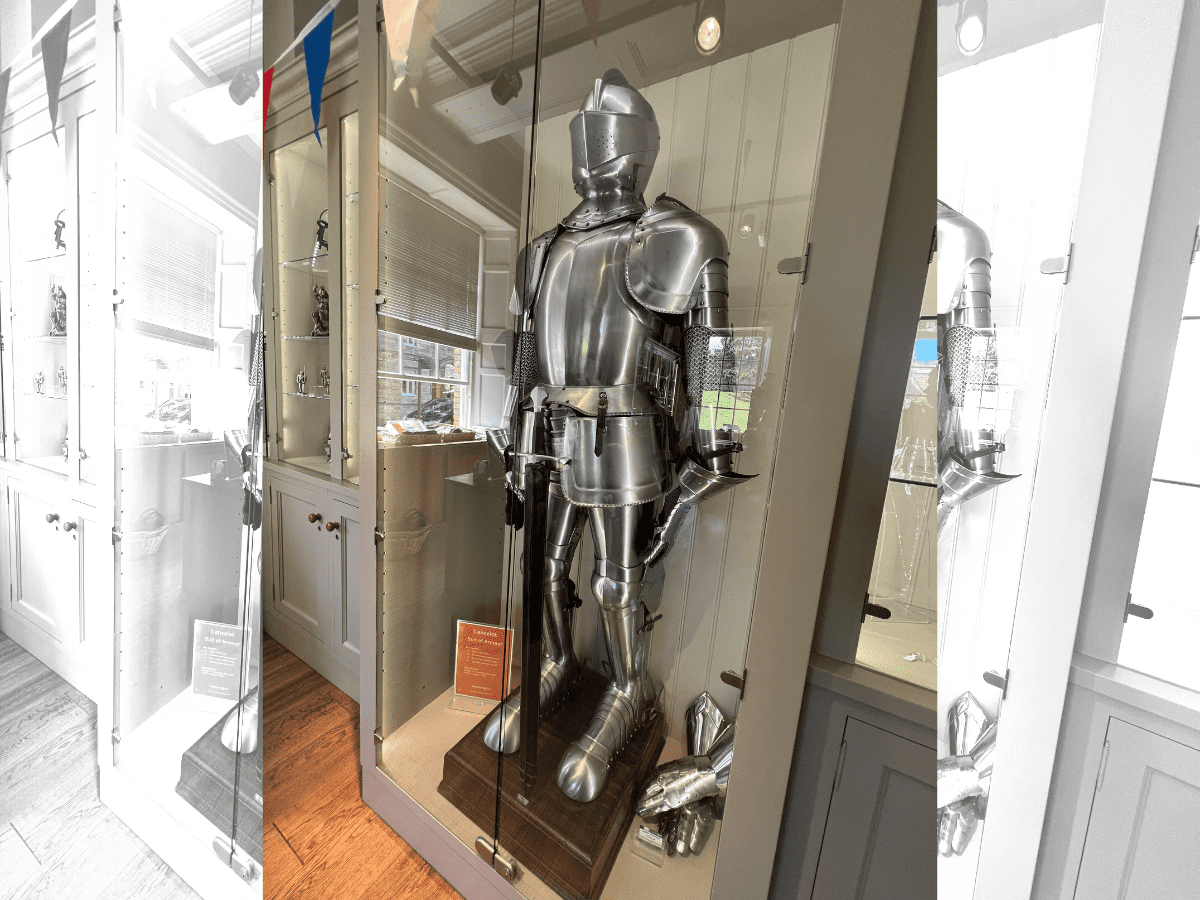 Even if I had £2000 (oh, I'm sorry, I mean £2150 if I wanted the complete armor set!), I wouldn't want Sir Lancelot inside my house. I would rather have the Lady of Shalott's finely weaved web to decorate my living room.
Thank you to the following generous donors for supporting my study abroad trip through a fundraiser:
Janda, Yvonne, Kristina Vorwald, Arianna Samaniego, Tina Kashiwagi, Bac Ngoc & Bac Tuong, Krystal Ramirez, Bac Chi, Melanie, Co Tuyet Anh, Co Be, Co Lan & Co Dao, Co Hang, Annette, Kayla & Brendan, Bac Dung, John Cao, Mike & Jennifer Rumbaugh, Chu Thi and Aunt Janet, Uncle Gordon, Bac Khanh & Bac Thoa, Co Hang Cao, Elizabeth (Liz) & Thai, Jennifer Chapman, Mira Nguyen, Jada Ach, Chu Hao, Ba Gai, Ba Be, Christopher Nguyen, Ba Dung, Steve, Sophia, Maria Martell, Leanna Hall, Heather MacDonald, Mommy, Avagail Lozano, Annie Sisson, Jeff Goins, Unbound Merino.