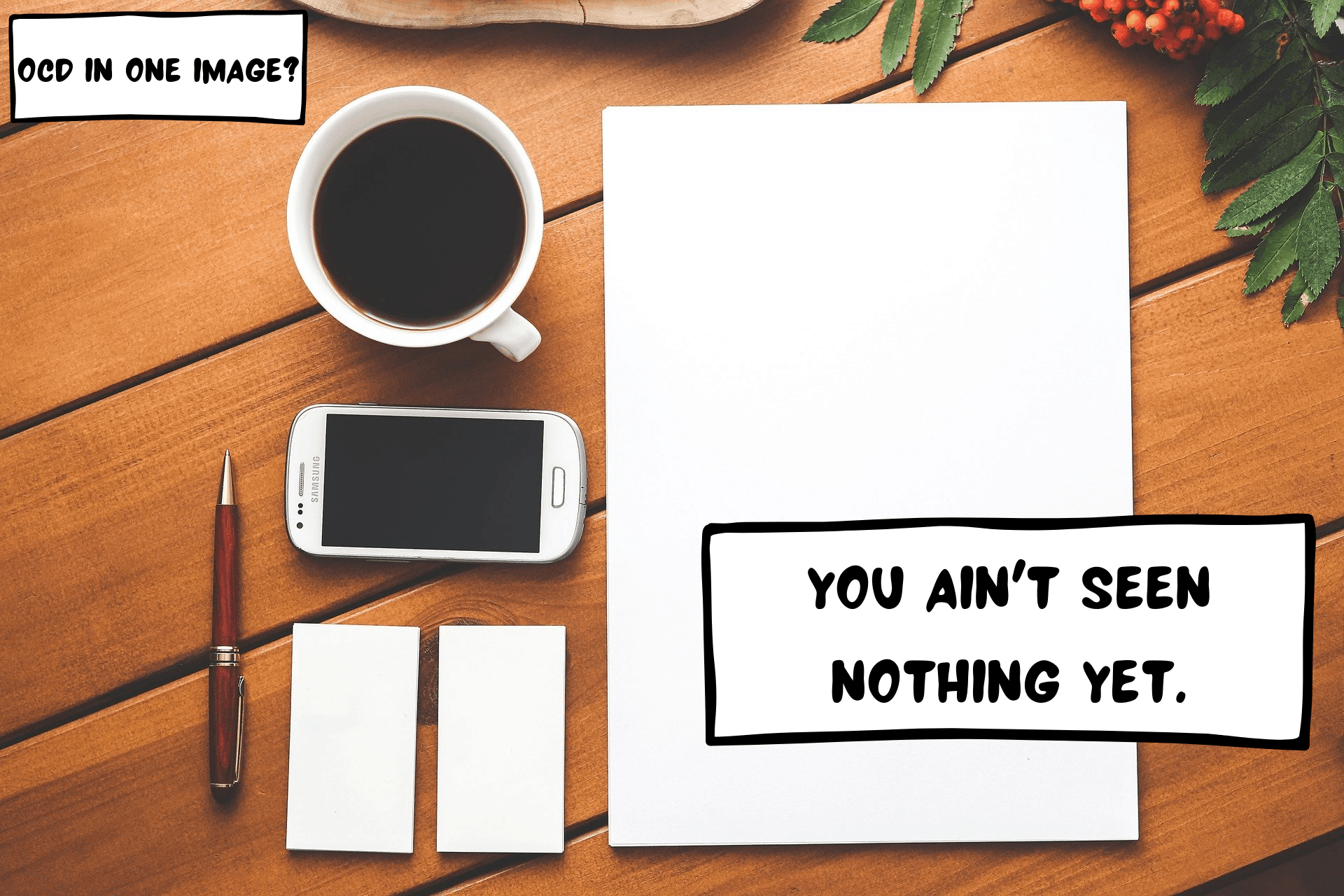 Posted: October 15, 2020
Many people are aware of the name, "OCD," which pops up in everyday language.
For this reason, obsessive compulsive disorder (OCD) is one of the most misunderstood mental illnesses. False myths are all over the place.
Casual language abuses and downplays the term, "OCD." Its light and wrong manner hurts people who actually live with it.
In truth, OCD is a mental illness full of unwanted thoughts and behaviors. Left untreated, it can be extremely debilitating. It feels like an invisible force in the brain that bullies a person into worrying about unreal or unimportant things.
By debunking these five OCD myths, I hope that you will empathize with folks who have OCD and become an ally:
MYTH 1: People who live with OCD have a fear of germs
Let's wash away this stereotypical myth with three simple truths:
OCD forces people to have certain fears and symptoms. It has nothing to do with personality. They don't choose to be afraid of germs!
Everybody experiences different symptoms. Only some people's OCD, NOT everybody's, will induce a fear of germs. Also, the same symptom could have a different level of severity or specificity from person to person.
OCD symptoms change throughout life. Some of them disappear on their own and will never return.
Let's use my OCD as an example. In my preteen years, OCD forced me to wash and rewash my hands before I could touch and open up my favorite children's book series. In short, my OCD induced a fear of germs, but only in regard to my books! Nobody knows why OCD creates general OR super specific fears.
One year later, my OCD thought with germs and books disappeared on its own. I didn't get therapy or try to get rid of it. It hasn't returned ever since.
The ultimate myth-buster is my love for travel.
Each place has its own host of local germs. The more you travel, the more germs you encounter!
Pushing OCD to the side and just regarding my personality, I don't mind the whole germ thing. I can enjoy visiting places without this fear.
I'm just glad that my OCD doesn't force me to worry about germs during my travels. I hope that will never happen!
MYTH 2: My friend loves organizing and aligning things. They are being so OCD!
Here are some more truths:
Your organized friend likely DOESN'T have OCD. Organization does not automatically equate to having OCD. Your friend's organization is due to their personality or a chosen habit.
Using the term as a casual adjective is unacceptable, whether you're describing yourself or a good friend or anyone else. You're inadvertently treating it like it is nothing, when it is actually a mental illness in millions of people's brains, including mine!
Only use the term "OCD" as a mental illness.

If you are referring to a person who legitimately has it, use "OCD" as a possession (not an adjective):


"[insert person's name] has OCD"
"[insert person's name] lives with OCD"
"[insert person's name]'s OCD"
"his/her/their OCD"
NEVER SAY "OCD [insert person's name]." Their life is NOT defined by only OCD as an adjective. This mental illness is just a part of life.
The three truths addressed in the first myth also apply to this myth. Some, not all, folks who have OCD are perfectionists with organization.
I am living proof that this stereotypical myth is bullshit. Although I have OCD, my work desk is an utter mess! After the rare occasions that I tidy it, before the day's even over, I manage to mess it up again. My OCD never forces me to worry about messy desks or compulsively align things.
MYTH 3: Everybody has a little OCD
Many people occasionally experience a sudden thought with strange and/or concerning content.
This is NOT the same thing as actually having the mental illness, OCD.
People who don't have OCD may have a random, weird thought pop up, such as a violent, disturbing image. Or you wonder if you forgot to turn off the kitchen burner before you left the house. You pay attention to the thought for a short period of time. Then, you quickly recognize its irrationality and shake it off. Life continues without a hitch.
People with OCD have these thoughts, too. The difference is, the thoughts are so intrusive and severe that they bring debilitating stress and anxiety. The thoughts linger for a long time, distracting you and interfering with everyday life. If a person with OCD tries to shake off the intrusive thoughts, it only exacerbates the anxiety and stickiness of the thoughts.
If these thoughts and your reactions to them take up less than an hour of your day, a doctor will not diagnose you with OCD.
If you like to clean your hands from germs and/or organize things neatly, these also do not automatically qualify you as a patient with OCD (unless you spend more than an hour worrying about them). Both of these are normal, healthy habits.
MYTH 4: People with OCD just need to calm down. That's all!
This kind of superficial reply is useless. The matter is nowhere near that simple. You can't just tell people with OCD to chill out or stop worrying.
Nobody decides to have OCD, damn it. It's a mental illness, which means that the brain's chemical makeup is different. It causes relentless thoughts that don't make any sense.
In fact, superficial statements like "just calm down" are inadvertently downplaying mental illnesses. They avoid the possibility of a person's legit mental health condition or illness.
So, let's begin making positive norms in society TODAY. It starts with YOU!
Here are some statements you could say to someone, whether they simply seem downtrodden or you know for a fact that they have a mental illness:
"I have hope that you'll get better. I believe in you."
"I admit that I cannot totally understand what you're going through. But at least I can relate to your sadness/anguish."
"You might be feeling alone, but I can assure you that you're not. Together, let's try to help you heal."
"How could I help you, at this time?"
These statements are a delicate balance that show true care without downplaying mental health.
MYTH 5: People with OCD cannot lead fulfilling lives
Yes, OCD can be super debilitating.
But only with treatment can one cope properly with OCD and learn to "calm down." Treatment helps by reducing the suffering while driving up the quality of life.
As long as one commits to treatment and actually invests the hard work in improving, they can turn OCD into a smaller burden.
An individual with OCD can still have a mighty fine life. I am living, breathing proof.
Whether I am eating live termites in Costa Rica or skydiving off a plane over the Arizonan desert or wandering the streets of Ireland, the OCD is still there in my brain. Annoying thoughts could pop up at any moment. I don't have a choice!
But I have the experience from treatment to reduce the detrimental effects of OCD. OCD doesn't run my life. I can go out of the house to eat termites or skydive or wander or whatever.
Don't assume that people with a mental illness, including OCD, are helpless. Their lives can be enriching and full, especially if they have undergone treatment with success.
***
Thank you for educating yourself about the wrong myths and listening to the truth. As an ally, continue to follow through with what you've learned.
Use the term "OCD" in its proper context. Your words go a long way in dispelling the myths in our society.
Educate others by sharing this article with the people you know.
Do these things for me and the millions of people who live with OCD.
---
Pin to save this post for later, and share it with others!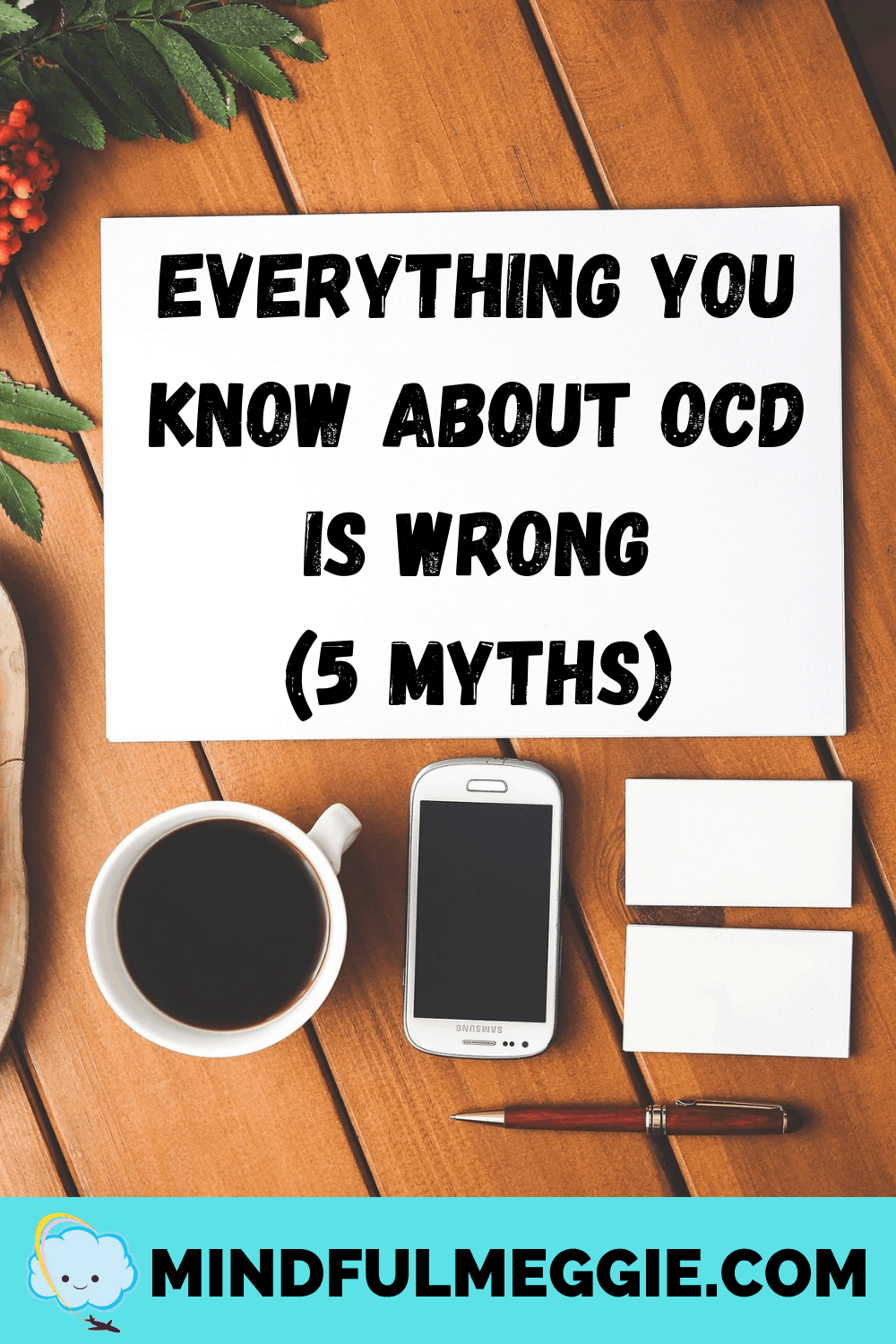 Featured image by Karolina Grabowska from Pixabay