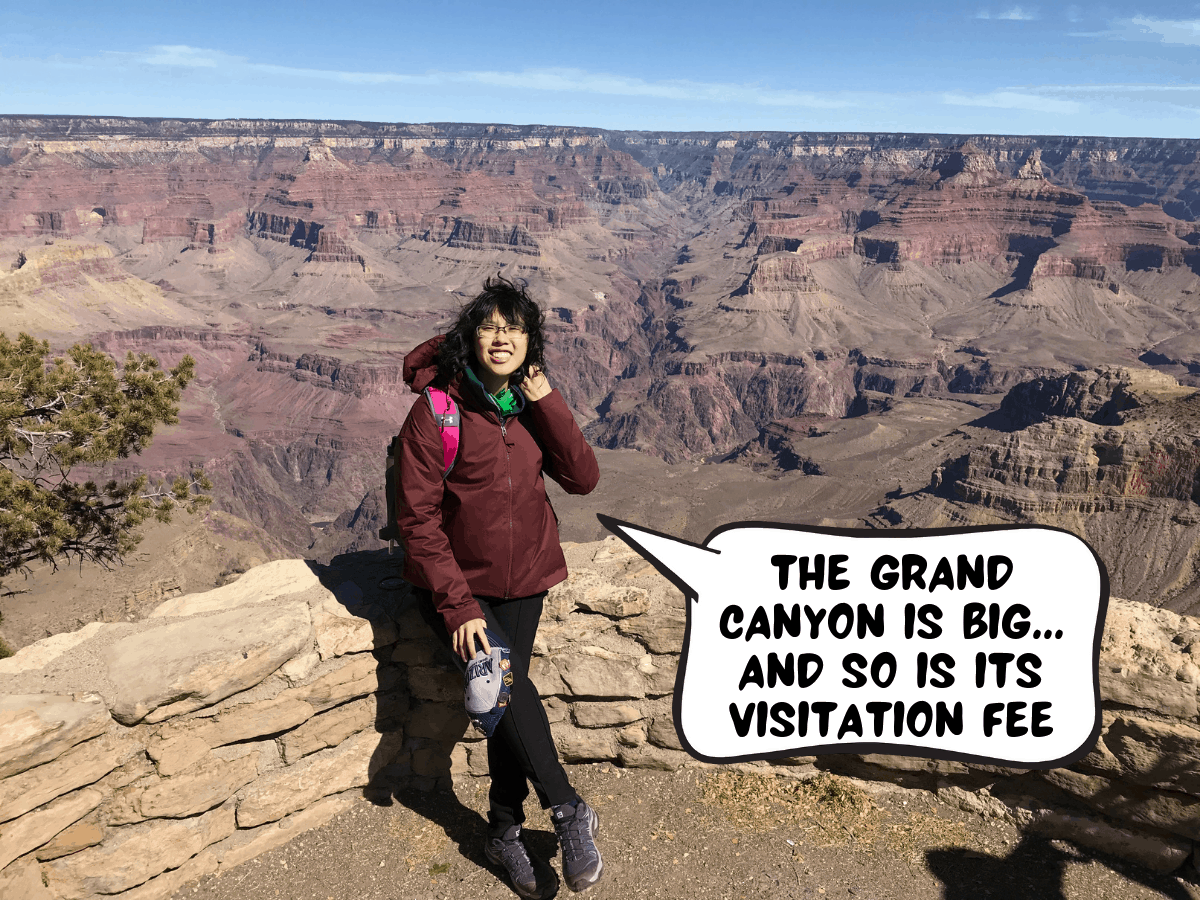 Posted: June 9, 2021
I'm a shameless national park geek who is always consulting a master map with the locations of all the national parks. I craft many of my American road trips to include them, since wherever I am in the United States, there's usually a park managed by the National Park Service nearby!
Every visitor deserves to explore the most treasured American histories and natural landscapes, like hiking through a field of spiky succulents in California's Joshua Tree National Park or learning more about Abraham Lincoln's life at Illinois's Lincoln Home National Historic Site.
To make these fundamental American travels accessible to visitors with a permanent physical, mental, or sensory disability, the National Park Service offers the lifetime Access Pass, which provides free entry to all national parks — plus any federal lands managed by the Forest Service, Fish and Wildlife Service, Bureau of Land Management, US Army Corps of Engineers, or Bureau of Reclamation.
That's not all! You can also get your fellow travelers in for free. At parks where they charge by the vehicle, it will cover all passengers in the same vehicle as the Access passholder. At parks where they charge per person, the pass grants admission for up to three additional adults for free.
But wait, there's more! Some parks charge optional expanded amenity fees for activities and services, such as guided tours and campground access. Depending on the park, these fees might be discounted when you use an Access Pass.
If you have a disability, here is a handy guide on getting your Access Pass:
What are the eligibility requirements?
You must be a US citizen or permanent resident.
You must have a permanent physical, mental, or sensory disability.

It has to immensely restrict at least one major life activity, such as learning, walking, or taking care of yourself.
It must have been officially diagnosed by a medical professional.
It doesn't have to be a 100% disability. Even if you are partially disabled, you are still eligible.
There is no age requirement.
Documentation you'll need to apply for the Access Pass:
A copy of your official US-issued ID. Examples include a driver's license, state-issued ID, or passport.
Proof of your disability. Choose one of the following documents:

A statement by a licensed medical professional, which must include:

a declaration that your disability is permanent.
a declaration that your disability restricts at least one major life activity.
a description of said restrictions.

A document issued by a federal agency, such as:

Your Notice of Award from the Social Security Administration.
Your Summary of Benefits or Award Letter from the Veterans Administration.

A document issued by a state agency, like a vocational rehabilitation agency.
Where to get your Access Pass:
Show up in person at any federal recreational land listed here. This is the only method through which you can get the Access Pass for free, since you won't be charged any processing fees.
If you want to get your Access Pass online, go to the USGS product page, add it to your cart, and pay the $10 processing fee. After your application is approved, you will get your physical card in the mail (the USGS did not give any shipping estimates. To ensure you get your pass before your trip, order early).
If you want to get your Access Pass using a mail order, you must pay a processing fee of $10. You'll also need to fill out this hard-copy application. After your application and necessary paperwork comes to the office, be prepared to wait 10-12 weeks to receive your physical Access Pass card by mail.
***
As a traveler with mental health problems, I am always looking for resources that make travel accessible for people with disabilities. The National Park Service's Access Pass is one you must consider! It only takes a few steps to apply, then you're on your way to enjoying over two thousand of America's federal lands for free.
Don't let your disability discourage you from exploring America's natural wonders and significant history. If you're eligible, grab your Access Pass and start hitting the trails and exhibits. I know that you're dreaming to visit a specific national park (or two, or twenty, or all of them). Being able to do so for free is one more reason you should turn those dreams into real travels!
---
Share on Pinterest!