Posted: May 19, 2021
Strapping on hiking boots, strolling through dense wilderness, and snapping photos of the stunning natural landscapes around us. Most of us believe that this is how our interactions with nature should be.
Really though, it's the things we don't want to see that make us believe how legitimate a nature experience is. We don't want to see signs of human civilization, including city blocks, buildings, and worker bees walking down the street.
But our preconceived notion — mankind and nature are separate — isn't true. Even when choosing to visit a city, humans are always close to nature. You need to pay attention.
For example, in Vancouver, Canada, you are never too far away from the sea, the mountains, and the coastal rainforest. In the flat land of Dallas, Texas, concrete seems stretch in all directions… but there are still ways to connect with nature, if you make an effort.
Nonhuman forces and lives thrive everywhere, even in urban spaces.
Oftentimes in the city, we feel disconnected from nature, which is why we yearn to retire to the countryside for a short while. Yet, no matter how impossible it seems, we can practice being more aware of the natural world in the urban landscape and make a mindful connection with it.
Nature mindfulness also improves our mental health. A study conducted by the University of Michigan tracked participants who interacted with nature in the most simple ways, from hearing birds singing outside their window to resting next to a tree. Afterward, the participants' stress hormones, called cortisones, dropped. Regardless of where our travels take us, being aware of nature can alleviate our stress.
Let's take a tour through several American cities to demonstrate 5 ways we can be mindful of nature's presence in the city:
1. Look up to the sky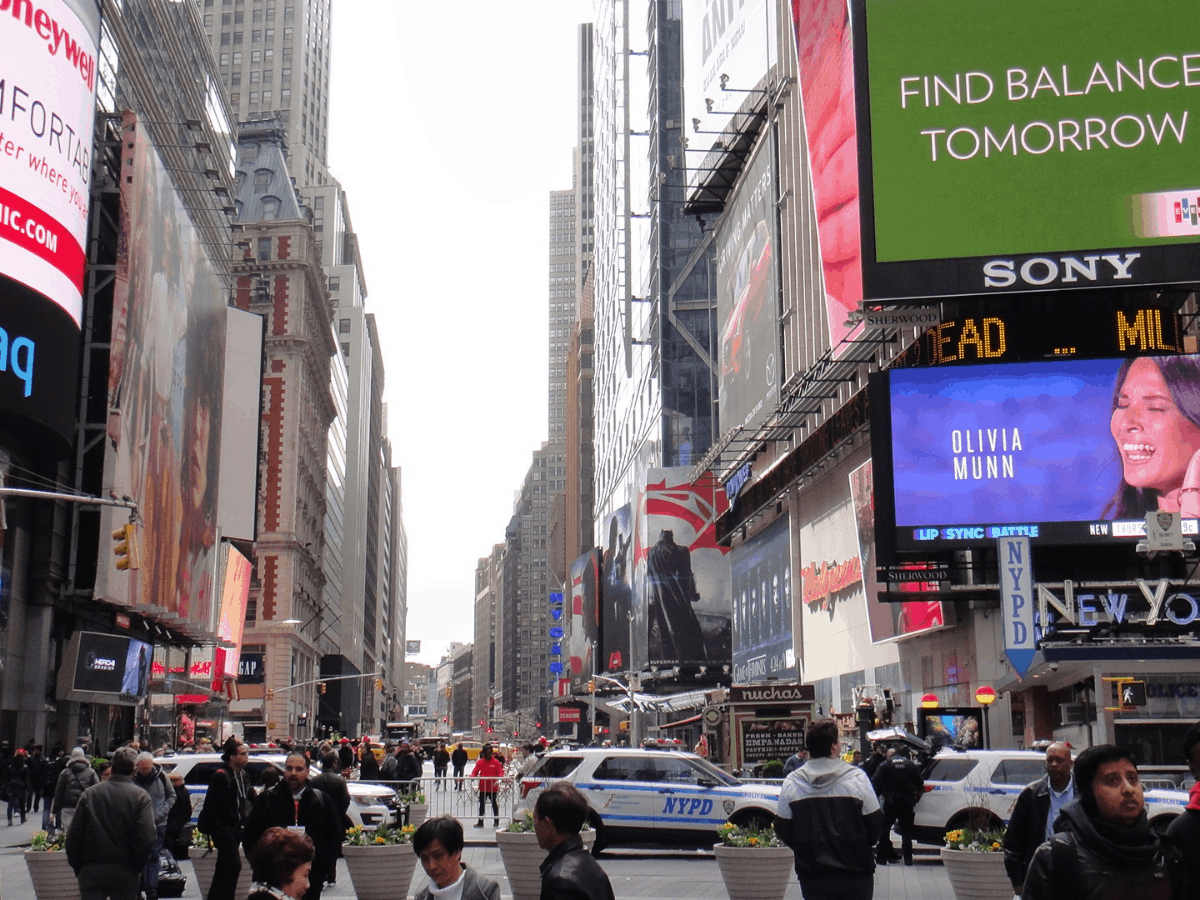 Even in urban megacities where streets and skyscrapers dominate our line of sight, we are always close to nature. All we have to do is look up to the sky, which is the most obvious connection with Mother Nature. Whether it's clear-blue or cloudy, it makes us more mindful of the air we breathe.
Times Square, New York City, as entertaining as it was, also overwhelmed me. Perched up on buildings over my head, moving images flashed their brilliant, blinding colors, shouting for my eyes' attention. I felt so connected to the digital world — and severed from nature.
But down the walkway running through Times Square, gloomy clouds peeked through the cracks of neighboring buildings, reminding me of the sky and the air I breathe. No bold billboard and skyscraper can cut off my views of the sky.
Although skyscrapers seem like a sign of human dominance over nature, they have that name because they can only scrape the sky like a child trying to reach for the ceiling. The sky will always be higher.
The sky also makes me think about the earth's atmosphere, and then earth's place in the solar system. The earth travels through space at 67,000 miles per hour while the equator rotates at 1,000 miles per hour. Our planet moves much faster than the advertisements crawling through Times Square ever will!
While I browsed through my pictures of Times Square, I noticed that the best ones included the sky. It was nice to see that nature could integrate into a scene as manmade as Times Square.
No matter how clogged a city feels, we can always rely on the sky to connect with nature.
2. Watch the weather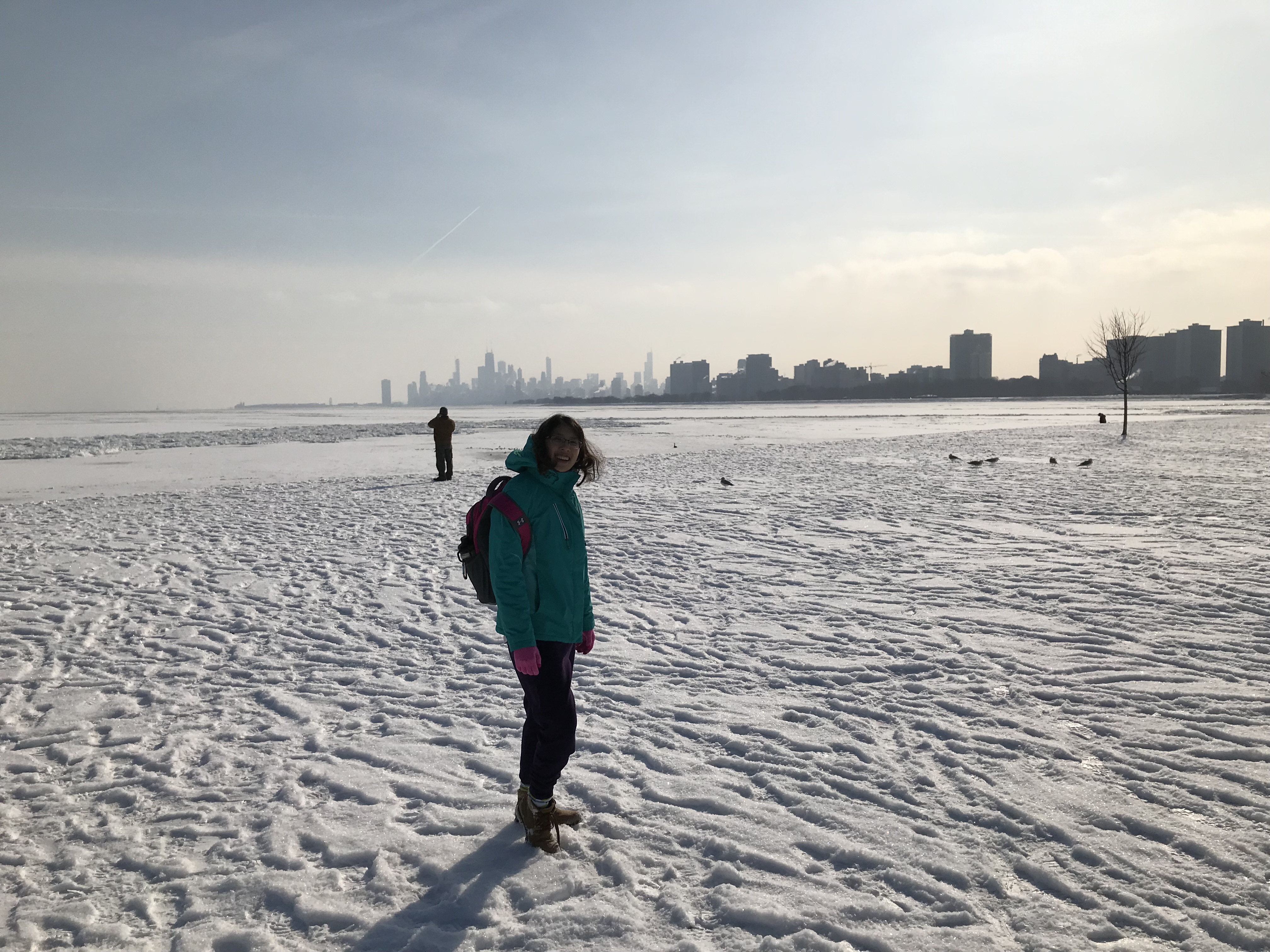 No matter how much progress humans make in our urban spaces, we can't avoid the natural forces of the sun, wind, rain, and snow.
We love to go out when the weather is lovely, like on a day with sunshine and mild temperatures. Take the time to enjoy nature's presence by basking in the comfortable weather. No cityscape can stop us from feeling the warmth of the sunshine or a gentle breeze brushing our skin.
But sometimes, nature can slap us in the face, especially in certain seasons!
Of all the times I traveled to Chicago, the visit with the strongest connection to nature occurred during the historic polar vortex in the winter of 2019. I thought that I had accidentally arrived in the Arctic, but nope, I was standing on a frozen Lake Michigan, the hard-packed snow reaching over the horizon. And they don't call this the Windy City for nothing — the below-freezing wind left me shaking in the unforgiving cold. When I walked deeper into the city, I saw ice floes coating the Chicago River.
Regardless of the city's blocky buildings, I sensed a deep connection with nature, especially because I felt like a human popsicle! But I also contemplated the natural sources of freshwater all around. Mother Nature decided to dump loads of it in Chicago. It made me more grateful of the clean water I could drink. I even felt tempted to eat some snow, but then I decided against it. Maybe that was too close of a connection!
Whenever we feel like nature is too far away from our city travels, be mindful of the weather, whether it's nice or uncomfortable. The weather is always there!
---
Want more? Click here to get your free guide which will help you be mindful while traveling.
3. Recognize animal and plant life
Just because cities have a heavy human presence doesn't mean that nonhuman life isn't around. Look carefully enough, and we can find plants and animals (and yes, there's more than cooing pigeons pooping everywhere)!
I found myself in the Los Angeles Fashion District trying to be patient as my cousin's family scoured stores for the perfect prom dress. Nothing bores me more than clothes shopping.
As I waited, a few random guys on the street and I took refuge under a skinny tree planted in the sidewalk. One of them was leaning against the trunk when he suddenly lunged forward. He had ants crawling on his back!
No matter how deep I ventured into LA, here was my flora and fauna, even if they were an ant colony taking advantage of urban landscaping. Hey, it all counts as nonhuman life.
And I don't think the ants nor the tree cared about any distinction between "city" and "wilderness." Wherever they thrived, so be it. A tree planted in the LA Fashion District grows by the same seed and soil and as a tree outside the city. Likewise, an ant colony can support themselves anywhere as long as they have a home and nutrients for food.
It was a relief to be around nonhuman life, especially while I was caught in a prom dress shopping spree. I made a much-needed connection to the natural world thanks to the flora and fauna in the city.
Don't underestimate the power of a plain, urban tree. Dr. Robert Zarr, the founder of an organization that advocates for nature's healing benefits, says that something as simple as looking at a tree can improve our overall health.
When being mindful of nature in the city, look for a plant or animal. Anything counts!
4. Learn how nature influences human history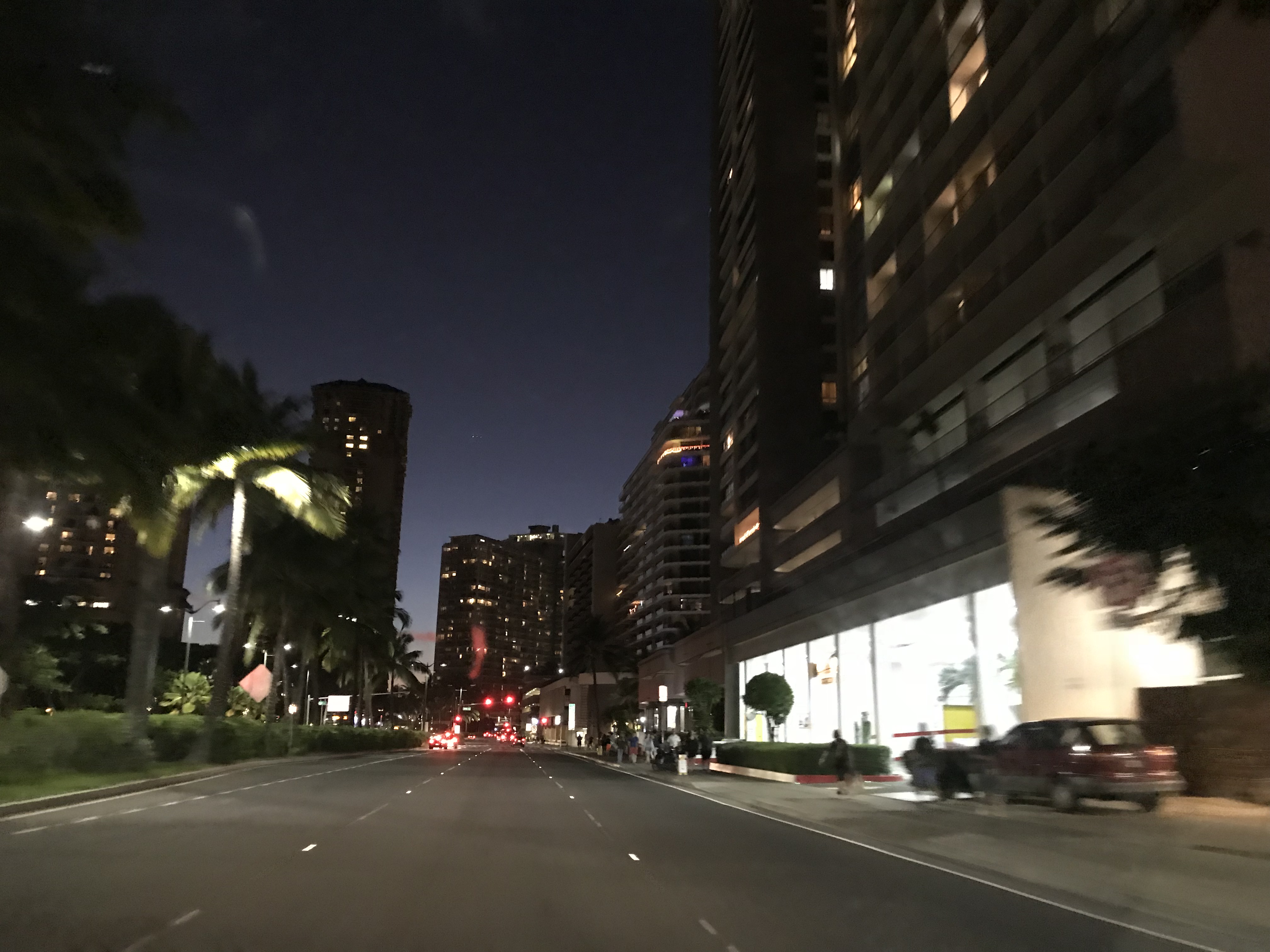 Never separate nature from human history. Whether we're learning a city's history through a tour guide, a museum, or the internet, consider how the natural world has influenced its community, culture, diet, and important events.
Honolulu, Hawaii, had a vibe unlike any other place on the island of Oahu. The downtown cityscape, with its skyscrapers, car traffic, and long stretches of pavement, felt crowded and tight.
I wondered what made people flock to this part of the island and form a tropical metropolis? I learned that "Honolulu" literally means "sheltered harbor" or "protected bay." The natural features — the harbor and its deep, calm water — made it the perfect port for merchants and seafarers. Early Polynesians, English Captain William Brown, and King Kamehameha the III have all found their way to Honolulu one way or another. Throughout history, its advantageous location made it a focal point for the island.
I'd rather flock to Oahu's North Shores to watch the roaring waves and escape hordes of tourists. But while I was in Honolulu, I might as well have tried to understand the land I was standing on from a natural perspective. At first, the hustle-bustle seemed to have no connection to nature. But then I learned that they were here in the first place because of Honolulu's attractive natural landscape for human development.
Human history is more connected to the natural world than most of us reckon!
5. Visit an urban park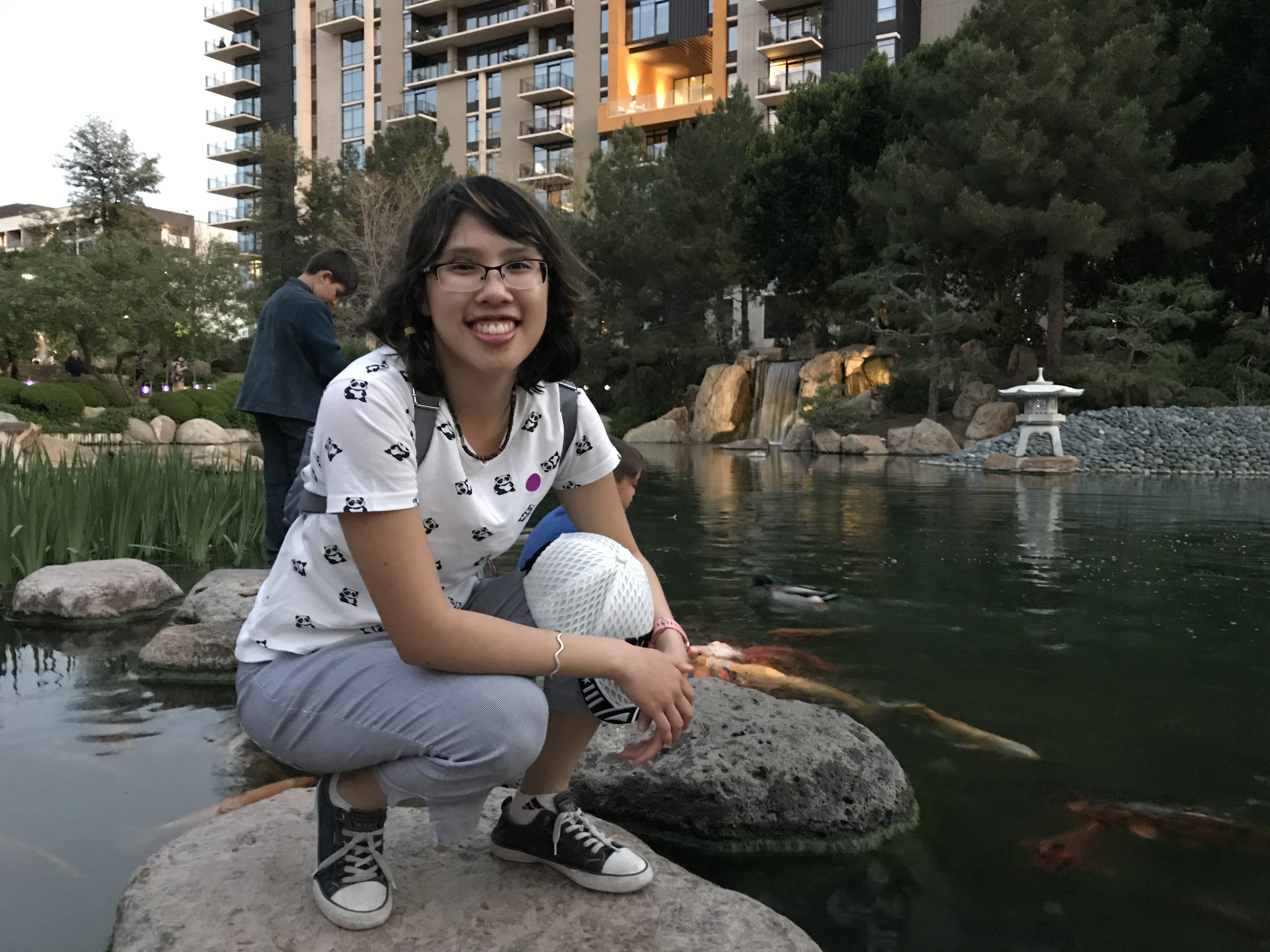 Hit the trail! It's the easiest way to connect with nature. Many cities have planted a public park smack-dab between the skyscrapers. It goes to show how much humans love their green spaces, even in the urban cityscape.
In my hometown of Phoenix, Arizona, my favorite park was the Japanese Friendship Garden. I loved sauntering around the lake, spotting koi fish, and picnicking on the grass nearby rows of trees and plants. It didn't matter if human developers laid the landscape artificially or manicured it for the public around the clock, it's all a part of the natural world.
If we want to pay our respect to nature, clean up a park using a trash grabber, bag, and gloves. Not only are we doing a good deed, we can slow down and be more mindful of the natural features. When I found a plastic Starbucks cup placed deep inside a bush as if it were a convenient trash can for an inconsiderate litterbug, I actually paid more attention to the bush's leaves and branches. I could feel my connection to Mother Nature grow even stronger!
***
I used to think that I couldn't legitimately interact with nature in my city travels. Now, regardless of my place in the world, I know that I am with nature, even if it sometimes isn't obvious.
Do not let the urban landscapes fool you into thinking that you are far away from the natural world. You can always foster a mindful connection with nature, which in turn benefits your mental health.
Find any nonhuman life around you, discover how nature has ultimately affected the city's history, and have an intimate time with Mother Nature in a city park. If you need help with this, take a guided nature tour, learn from a knowledgeable local, or visit a relevant museum.
If you're really interested in biology, you can take photos of the animals and plants, then use the iNaturalist app to have it recognize the species name.
But the easiest thing you can do is take a mindful glance at a tree and the sky. Also observe the weather and feel Mother Nature's forces. The city can never take them away from you.
Finally, remove the colonial mindset that humans have conquered the wilderness by building cities on the land. Everyone share spaces with the natural world, even in the city. Whether you're in a Japanese Friendship Garden or Times Square, use your senses and mindful awareness to connect with the sky, weather, and any form of nonhuman life.
I know that the concrete streets and endless buildings define the city, not the natural features.
But trust me. When we open our senses and awareness, nature is always by our side!
---
Share on Pinterest!