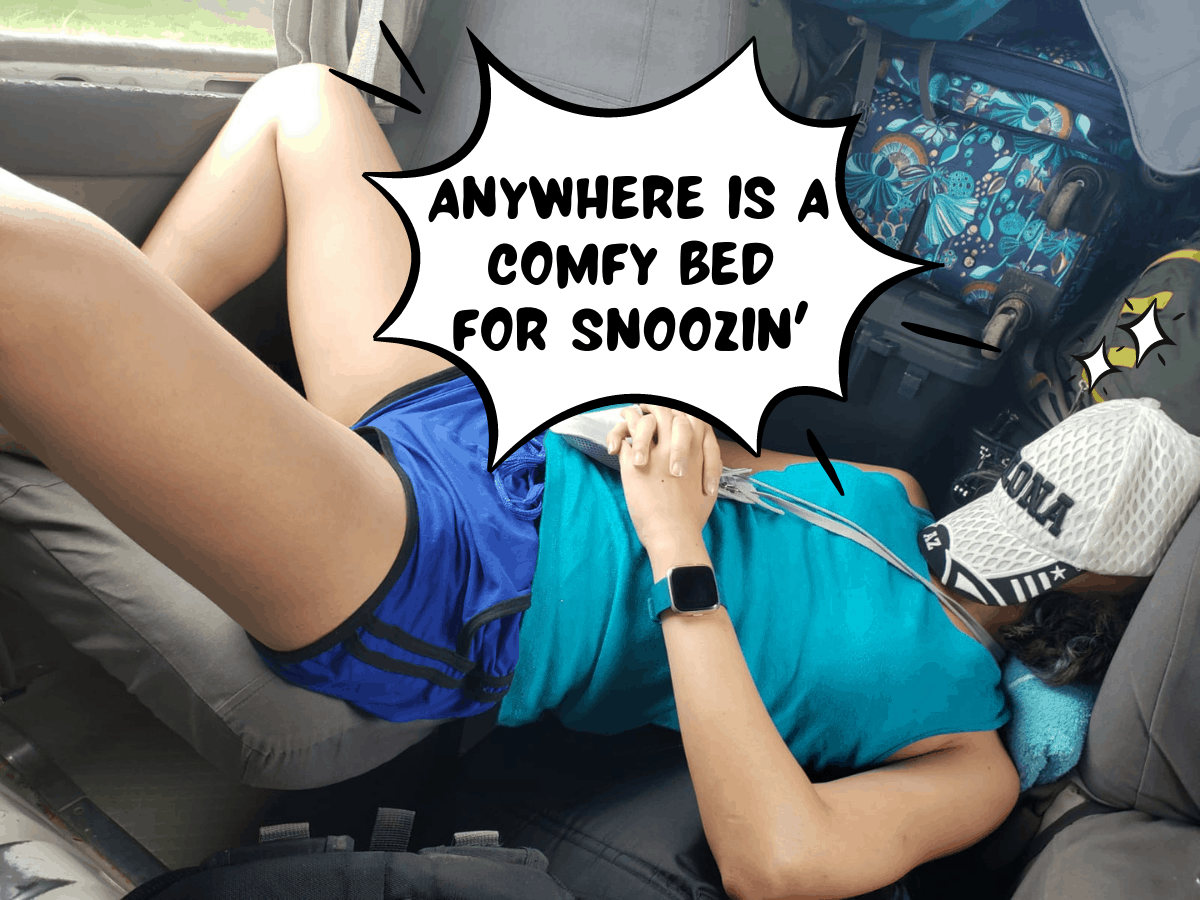 Posted: May 10, 2021
The internet is ridden with inspirational travel quotes to spark your wanderlust. I think every traveler has come across clichés such as "I haven't been everywhere but it's on my bucket list" in its cursive text.
Oh please.
Lots of travel bloggers and online influencers romanticize travel with such quotes. But travel isn't all that rosy. Realistically speaking, some travel situations are tough to deal with. I want to highlight how amazing you are for putting up with them.
By incorporating self-depreciating humor into our travel situations and making fun of wanderlust travel quotes, not only can I deliver you a (dry) good laugh but make travel more relatable.
Because online travel content is lacking dry humor, sarcasm, satire, in addition to my collection of travel memes and funny photos, I now have a travel satire post.
Here are 15 funny travel quotes satirical situations, thoughts, and facts about travel:
1. You bought a pricey camera so you can force yourself to travel and actually use it.
2. You travel around the world as a legitimate excuse from visiting your in-laws.
3. Eyeballs on your Instagram travel photos are temporary. Your memories are forever!
4. The journey is more important than the destination. Unless the journey takes place on a 12-hour flight in the middle seat next to a coughing passenger.
5. You are the world's most resilient sleeper. You can snooze away at airport terminals, train stations, crowded hostels, and bumpy bus rides.
6. You travel to disconnect from the online world. But it doesn't hurt to have good Wi-Fi at the hostel.
7. The concept of stranger danger is flawed, especially while traveling.
8. Failure leads to success. (Trust me, you're going to screw up a lot).
9. Travel to get lost. But sometimes, all you want to do is stop your aimless wanderlust, find your hotel, and rest your sorry feet.
10. Every traveler searches for different things, whether it's their identity, a bucket list attraction, or a surprise adventure. The only universal thing that all travelers seek is a bathroom.
11. Counting countries is futile. It makes more sense to count your calories. (They can really stack up)!
12. Everywhere can't be on your bucket list unless you've found the Holy Grail.
13. Your behavior while waiting for your plane determines who you are. Are you the internet scroller, video gamer, music listener, book reader, eater, sleeper, talker, or shopper?
14. Boarding a budget airline without paying a single baggage fee is a sign of the sage traveler.
15. Pick up new languages — and their curse words — along the way.
***
I know that travel satire won't be found in your typical inspirational travel quote posts on Instagram or Pinterest. That's why I've given you a much-needed dose of the satirical side of travel, including funny facts, situations, and thoughts about the journeys we take.
If anything, I hope that the sarcasm and awkward humor has helped you embrace the relatable, realistic side of travel.
It has me wondering… I am a mix of an internet browser, music listener, and book reader at the airport. How about you?
---
Share on Pinterest!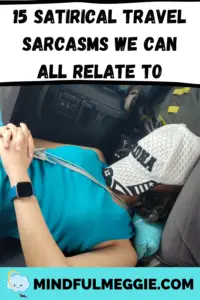 Featured image photo credit: Raena Kline