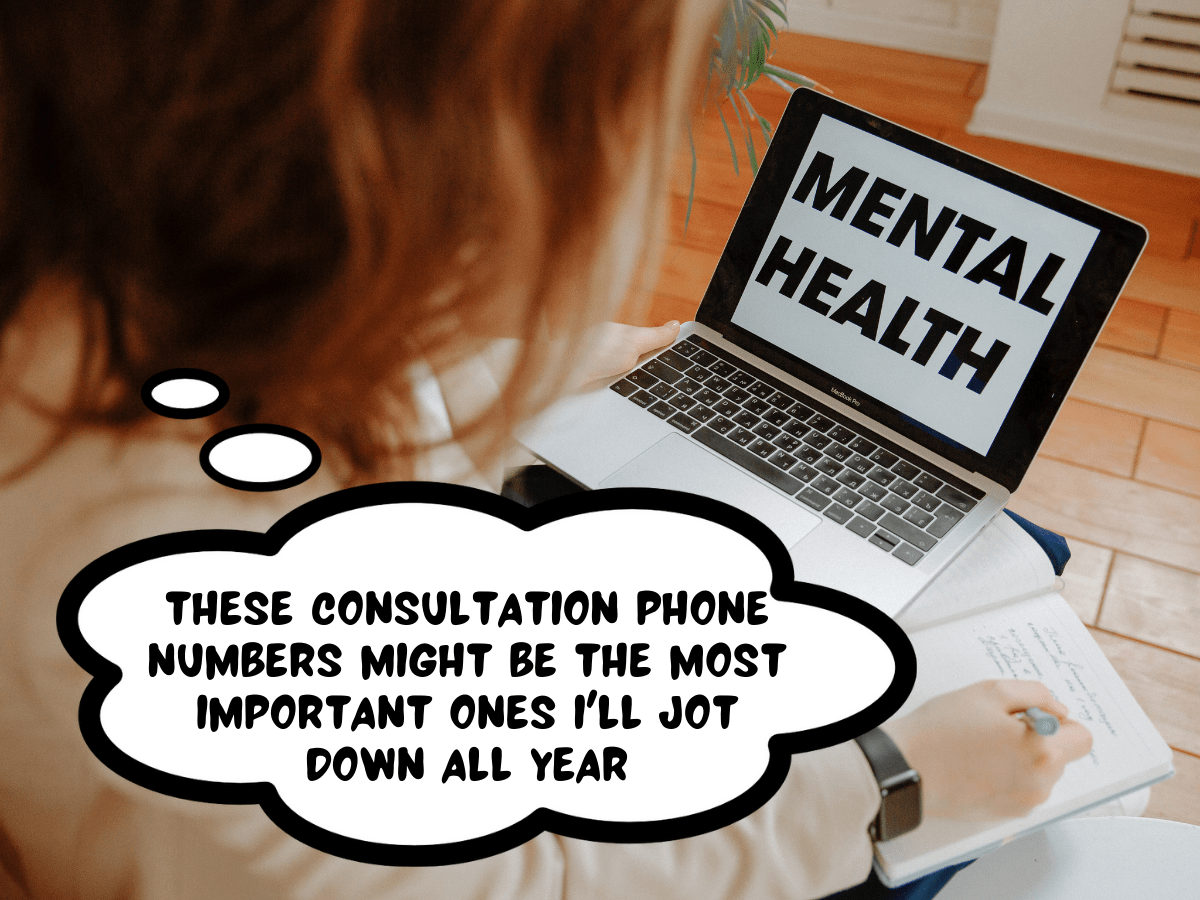 Posted: April 2, 2021
Are you having strange, unwanted thoughts? Experiencing anxiety? Feeling down? Confused about life? Not sleeping enough?
If your troubling symptoms are making you concerned about the state of your mental health, you should seek a therapist, who can bring to surface what you didn't notice about your mind before. They can help you improve your mental health and sort out your life situations.
But you can't choose just any therapist you find on the internet. Even if patients have given them excellent reviews, it doesn't mean that this therapist is right for you.
There's so many factors going into the ideal therapist, from accepted insurance to location to virtual availability to the treatment of your specific mental health condition.
Your therapeutic alliance, the relationship between the therapist and patient, is more crucial towards your success than the treatment techniques themselves. Any therapist can administer treatment, but only a select few can form a beautiful therapeutic alliance with you. This is especially true for BIPOC or LGBTQIA+ patients who need a culturally competent therapist.
I understand that the process of finding the right therapist can overwhelm you, especially if you don't know what criteria to look for. And it seems so time-consuming!
But based on my experiences, the search is worth your effort. In the long run, visiting your ideal therapist will save you time, money, and most of all, your energy dedicated to the hard work of therapy. You wouldn't want to invest your limited resources in a lousy therapist, anyway.
Having lots of mental health issues, from OCD to social anxiety to low self-esteem from intergenerational trauma, gave me valuable experience with finding ideal therapists who could successfully treat them.
Now, I want to help guide you through the process of finding the right therapist for you. By following one or a combination of these five efficient ways, you will land in their office before you know it!
1. Visit a psychiatrist before a therapist
If you have no idea what kind of mental health issues you are having, visit a psychiatrist, who can diagnose you and name your mental health condition based on your symptoms. Only then can you visit a therapist who specializes a behavioral therapy that treats your specific condition.
After my travels in Western Canada convinced me that I needed professional mental health services to treat my poor mental health, I needed a name for my condition. So, I made a one-time visit to a psychiatrist who diagnosed me with obsessive compulsive disorder (OCD). Then, they recommended a renowned therapist who specialized in OCD. After a few sessions with the OCD therapist, I finally started living a life in which I knew how to cope with my OCD.
My one-time psychiatrist visit saved me so much time, money, and frustration down the road. If I didn't get the OCD diagnosis, I might have instead visited a therapist who didn't have experience with OCD treatment. They wouldn't have helped me very much!
An important note: Unlike a therapist, a psychiatrist can prescribe medication for your diagnosed mental health condition. The only reason I visited my psychiatrist was to learn what I had — severe OCD. After that one visit, I didn't see them anymore because I relied on my therapist's help. If your psychiatrist wants to prescribe a medication, you can decide between taking it or refusing it. As for me, I never depended on medication for any of my mental health problems, only treatment from a therapist.
2. Use specific therapist directories
Don't waste your time researching for a therapist on a general therapist directory. You'd only be reading about tons of therapists who may not even be an appropriate fit for you.
The more specific you are in your research, the closer you are to finding your ideal therapist. So, take advantage of the many specialty online therapist directories.
Whether you want a therapist who can treat your specific mental illness, who shares your race, or is culturally competent, there's a directory for that!
Here are just a few therapist specialist directories I've found with this Google search: [insert specialty] + "therapist directory":
ADHD treatment
LGBTQIA+ clientele
Black girl clientele
Culturally-competent therapists
Once you've arrived at a directory, speed up your research with their search filters, such as accepted insurance, location, and virtual appointment availability.
3. Read about the therapists you are interested in
Whether a psychiatrist has recommended you to a therapist or you've researched some potential therapists, be sure to read their online bio, portfolio, mission statement, and listed specialties on their website and Psychology Today profile. These are their first impressions for possible patients, so really take the time to read about your top picks.
Before scheduling any appointments with the OCD therapist, I read all that information on their website, which solidified my decision to invite them into my mental health journey. It was like the therapist was writing specifically about me! I sobbed because for the first time in my life, someone actually understood the mental agony I was suffering through.
You can also read online reviews from the therapist's patients. But take it with a grain of salt, especially negative reviews, which don't necessarily mean that the therapist is lousy. Perhaps the therapist simply didn't fit the negative reviewers' needs.
4. Contact therapists for a consultation before scheduling
Many therapists offer a complimentary consultation, either by phone or email, before any appointment scheduling. Take advantage of this first direct contact with the therapist because it will ultimately decide between seeing them or finding someone else.
Here's what you can expect from a consultation:
It is a two-way introduction, where the patient and therapist get to know the other. When you share your mental health issues and life problems with the therapist, they can determine if they are an ideal fit for you as well as explain their course of treatment. Vice versa, you can decide if you want to book an appointment with them, based on the therapist's attitude, mission statement, and approach.
Feel free to address any concerns and ask them questions about what the therapeutic experience would be like, insurance, and time expected from you in treatment. Don't be shy! You need to make sure that you want to spend your time, money, and energy with this therapist.
If you want to schedule an appointment with the therapist during a consultation call, be prepared. Get your calendar and block off the days and times for your therapist visits.
While the consultation call can confirm your confidence in this therapist and book with them, on the contrary, it can provide one or more of the following reasons why you can't work with this therapist:
The therapist can't fit you in their clientele schedule.
They have determined that they aren't an ideal fit for you.
You don't think the therapeutic alliance can be formed.
You can't afford their fees/your insurance isn't accepted.
In this case, the therapist may refer you to another one to consult. You could also consult a different therapist from your researched potential therapist list.
5. Change therapists, if needed
After a few visits with your carefully-researched therapist, maybe you've learned that they aren't actually the right one for you. Whatever the reason — the treatments aren't helping you, the therapist isn't listening well to you, or the therapeutic alliance simply doesn't click — you must stop seeing them and look for another therapist. It happens to a lot of patients, myself included, so don't get frustrated. The search for an ideal therapist can take a few tries, sometimes.
And don't worry about what the therapist may think about you switching to someone else. After all, the therapist serves you, not the other way around. You are better off using your money, time, and energy towards trying another therapist.
When I visited a therapist for my low self-esteem and social anxiety, they failed to uncover my underlying issues and treat my conditions. Also, they could not offer a culturally competent understanding of my Asian American experience. Even after listening to their talk therapy and practicing their therapeutic treatments, I didn't get anywhere.
So, I searched in an Asian American therapist directory for someone who could comprehend my life experiences associated with being an Asian immigrant. After a few appointments with my second therapist, I was glad that I made the switch because I received the help that I was missing out on all my life.
***
If you want to improve your mental health, the work of searching for a therapist must come before the actual treatment. A therapist's degree and license alone cannot determine how close of a fit they are for you. You have to consider their specialties, mission statements, courses of treatment, and in some cases, their race and cultural background.
By taking one or a few of the steps I've shared with you, you will be on the fastest track towards your life-changing rewards — a wholesome therapeutic alliance with your ideal therapist and their helpful treatment.
Your extensive search for the right therapist will build your self-confidence during therapy as well as trust in your therapist, all of which will carry you through the most difficult days of your therapeutic work!
---
Share on Pinterest!