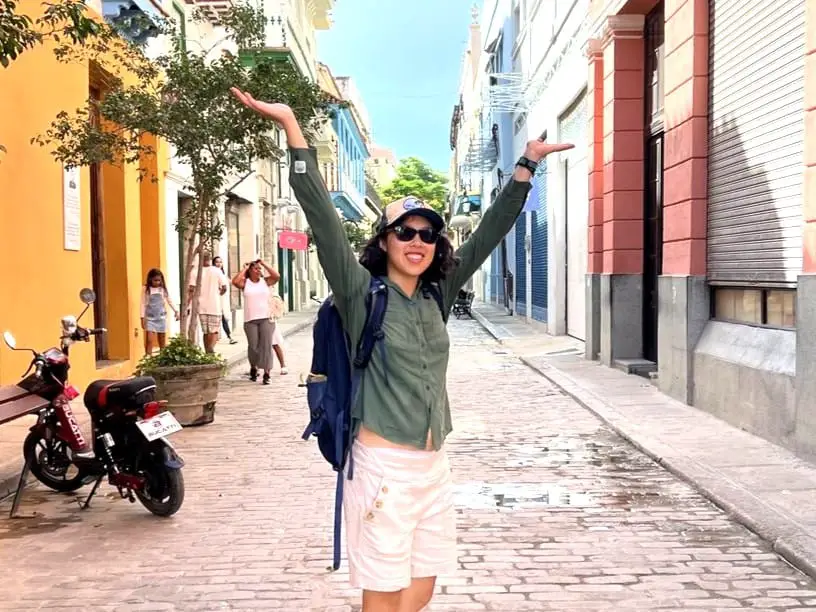 Havana is a lively Cuban city. It stands out from other Caribbean cities thanks to its rustic streets, colorful old cars, and epic nightlife. Havana introduced me to the Cuban way of life thanks to its rich history, art, music, and dance.
If you're American, you need a full-time schedule of activities that are compliant with the Support for the Cuban People license. That means learning more about their history, buying handmade souvenirs, and admiring the art scene. I made sure these activities are compliant! Rest assured, I did these activities myself, as an American citizen.
Here are some fun (and compliant!) activities to do while in Havana:
Stroll Old Havana on a Walking Tour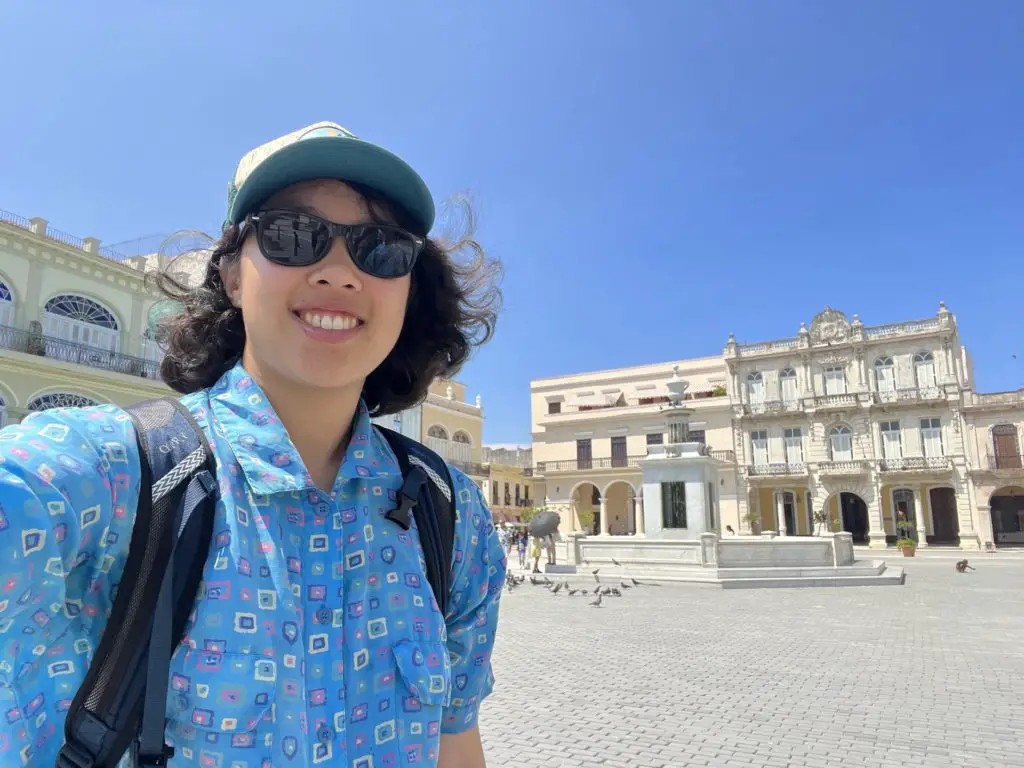 Get introduced to Havana by taking a history tour through Old Havana, the historical center of the city. I could walk it on my own, but I preferred taking a tour. It gave me more context since there were so many historic squares that I couldn't keep track of!
A good tour will take you to:
Plaza Vieja (a World Heritage Site, the heart of the city)
Plaza San Francisco de Asis
Plaza de Armas (the most important historical square of colonial times)
Plaza de la Catedral (a former swamp that's now home to an old cathedral that's still active)
Here's a secret! Like cats? Ask your guide to see the Jardín de Gatos or the Garden of Cats. Many cats roam a garden outside of a literary cafe. These cats have been sterilized and are fed food by the locals.
You can book this tour with Urban Adventures. I took this same tour.
Ride in a Vintage American Car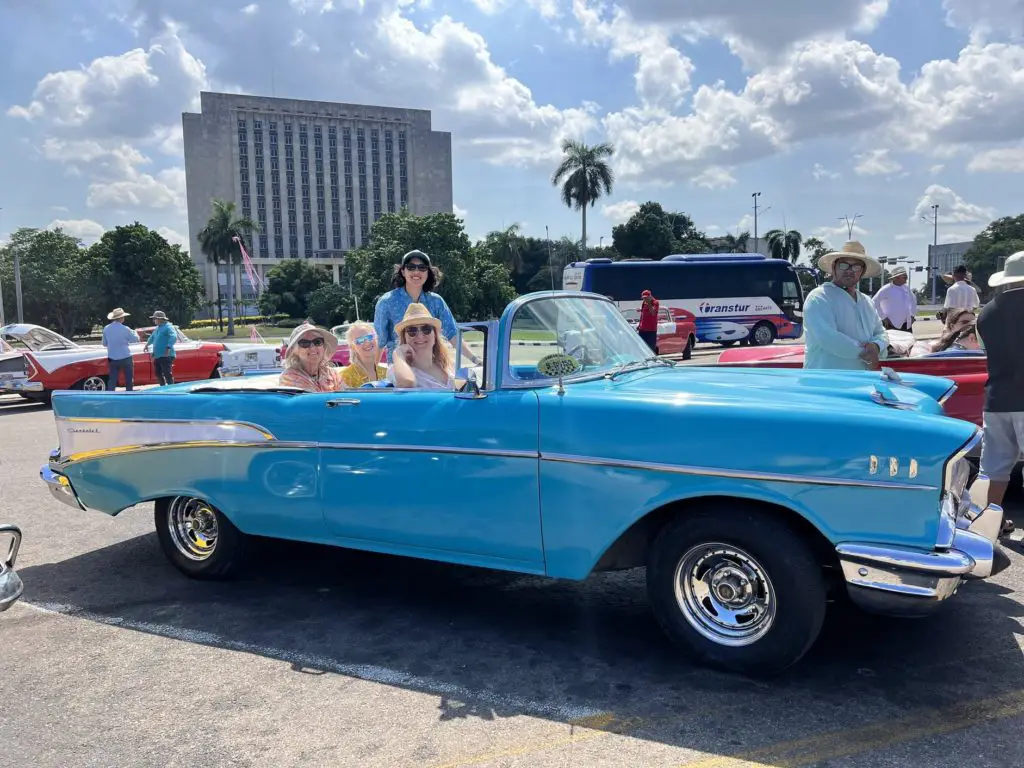 You cannot leave Cuba without riding in a classic American car. This is as close to the 1950s as you can get. I recommend taking a sightseeing tour in a convertible so that you can enjoy Havana's sights from the comfort and coolness of your car. Feel that breeze and rumbling seat!
Book your car ride with Urban Adventures. I also took this tour, which drove by neighborhoods, the Malecon along the bay, a rich forest, and even stopped at Revolution Square for pictures.
Take an Afro-Cuban Religion Tour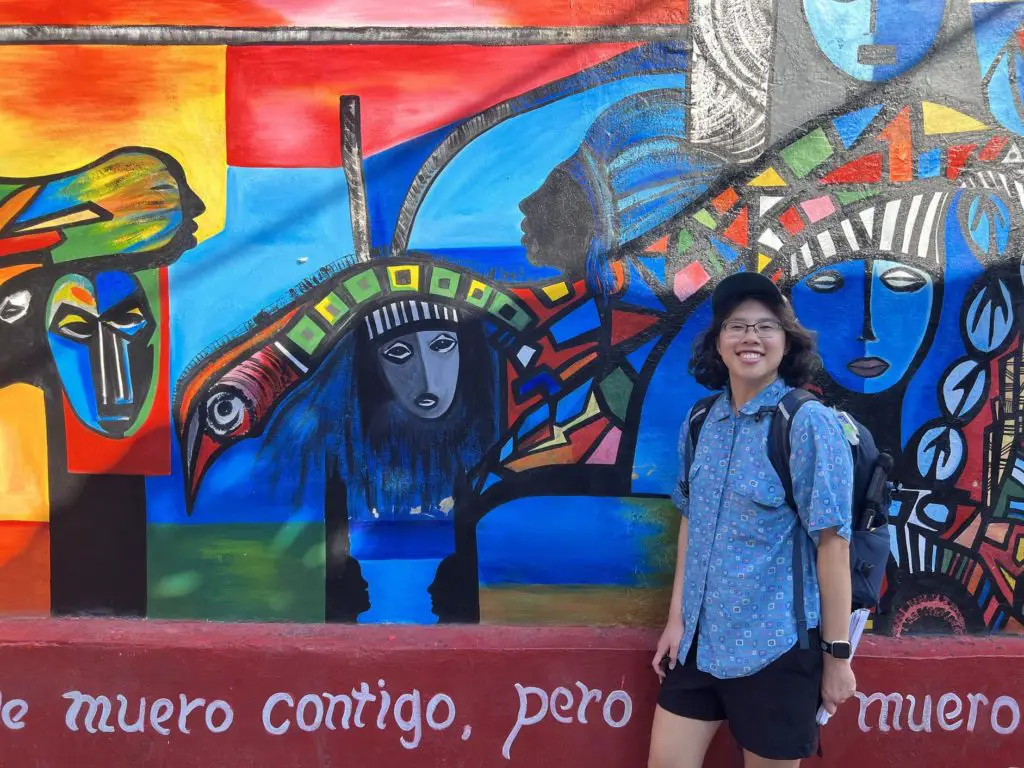 Cuba's African roots are an important part of Cuba's cultural fabric. African slaves brought their music and religion to this Caribbean island. Dive into the real Cuba, away from its touristy spots, by taking an Afro-Cuban Religion Tour.
The focus is on Santería, a once-marginalized religion that has much more acceptance in Cuban society today. Even if you're not religious, this tour will fascinate you with the religion's unique beliefs, art, and dance. Salvador Gonzáles Escalona used his art to depict Santería, which today is a beloved attraction in Havana's Callejon de Hamel alley.
You can book this tour with Urban Adventures, which I did. My guide did an excellent job at explaining Santería! If there are no available dates, try a tour with Cuban Adventures, another reputable company.
Visit the Christ of Havana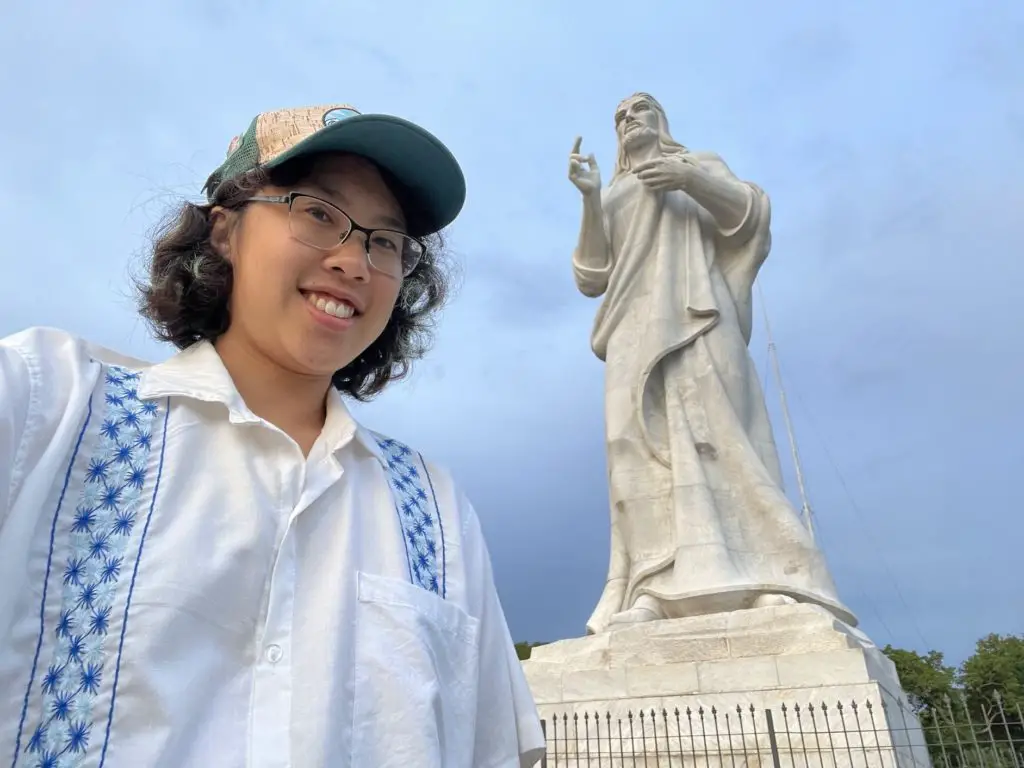 The Christ of Havana is one of the most iconic statues in Havana. It watches over the city from the top of a hill on the opposite side of the bay. It is famous for being sculpted by a female artist named Jilma Madera.
Come here at sunset for colorful views of Old Havana by the bay. It was one of the most stunning sights of my Havana trip! The fastest way to get here is by taking a taxi.
Wander around Fusterlandia
José Fuster is a Cuban artist who has created a permanent art exhibition called (you guessed it) Fusterlandia. You can explore a few outdoor floors of this quirky, colorful wonderland made of mosaics. Fusterlandia supports the local neighborhood by improving the people's living conditions through art. The locals help take care of this wonderland.
One of my tour friends called this place "the Best Fusterlandia I've ever seen." Because it's the only one you'll ever see.
The fastest way to get there is by taxi. The last time I was there in September 2023, Fusterlandia was open from 9:30AM to 4PM daily.
Attend a Buena Vista Social Club Tribute Show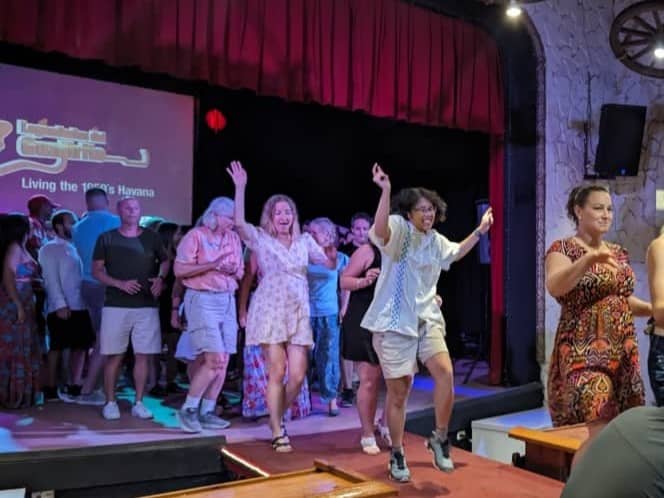 Let the night come alive by watching a tribute performance of the Buena Vista Social Club. You'll get your fill of energetic Cuban music, dancing, and singing. This was one of my favorite dinner shows ever because they let the audience participate on stage! I ended the night with me dancing on the stage with 50 other people! The food isn't special, but the show is worth it. You can book your ticket on Civitatis.
***
Let Havana's heart and soul introduce you to Cuba. For my fellow Americans in particular, I hope it will demystify the country. Cuba is so much more than politics. Don't miss out on the fun and fascinating Caribbean scene in Havana, which is Cuba's historical hotspot. Get your cameras and good shoes for dancing!