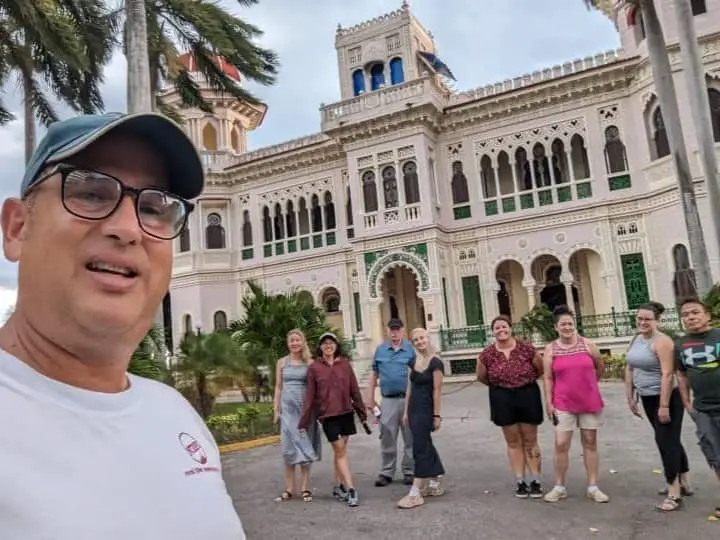 Posted: October 2, 2023
Imagine touring Havana in a classic car. Visiting cherished sites of the Cuban Revolution. Strolling colorful Cuban streets. If you're a US citizen, all of this is possible! I did them, and you can too.
For many Americans, Cuba is a mysterious island behind closed doors. Except it's not. As long as you follow the entry requirements for US citizens, you can visit legally and without problems.
The best way for US citizens to experience Cuba is by taking a multi-day tour. That way, you can have the most fun and the least stress.
By law, American visitors who want to be a tourist in Cuba must follow the Support for the Cuban People license. This means you have to spend all day benefiting the Cuban people and economy: buying souvenirs, taking educational walks, and eating at privately-owned restaurants.
In other countries, it's fun to explore a place on your own. But in Cuba, I found this limiting because of the unique restrictions Americans must follow.
Why worry about which restaurants are legal and how many activities you're supposed to do? Take the tour so you can follow an itinerary to maximize your fun and time.
Plus, because Cuba is lacking in basic resources, being on a tour gives you peace of mind. If you run out of medicine or cash, you can borrow them from your guide or tour mates.
Technically, you can plan your own itinerary and be on your own, but I don't recommend this. You'll just be more stressed.
I've taken a tour in Cuba and researched other tours to find one that works best for you. Based on my own trip to Cuba, I know which tours would offer the best experiences.
Here are the best tours that American citizens can take legally and safely:
Best Overall: Intrepid's Hola Cuba Tour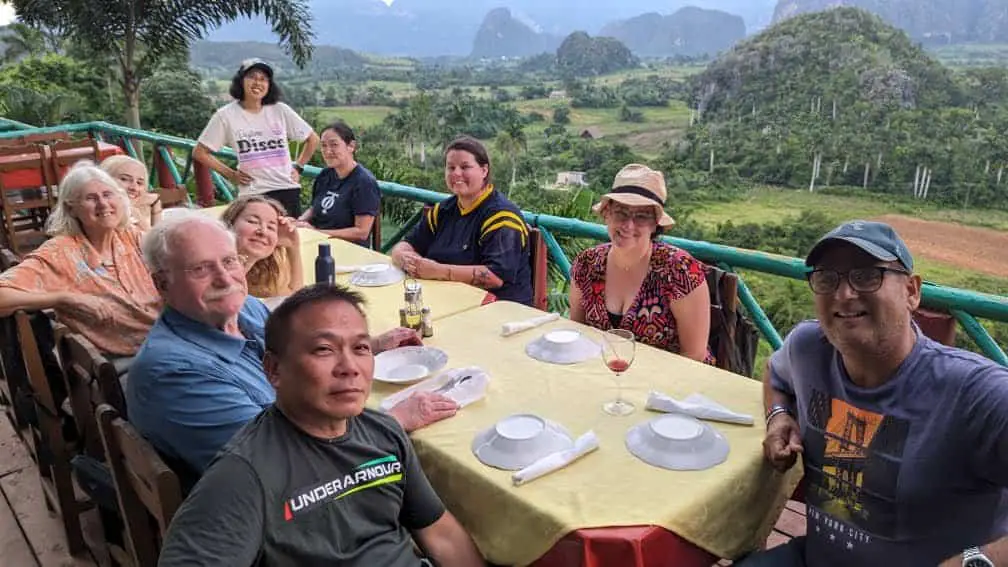 I took the Hola Cuba tour by Intrepid, and you can too! I was impressed by their safety measures and the fun we had! It's because of this tour that I now have epic memories of Cuba that are dear to me for life.
Intrepid's "Hola Cuba for US Citizens" tour is specifically designed for American citizens. By taking this tour, you'll follow an itinerary that meets the license requirements. Other tours for non-Americans have a less-packed itinerary. For American citizens, this means you'll get to do even more fun activities!
They take safety seriously and are flexible enough to change plans to keep us safe. For example, our beach time at Playa Ancon was rescheduled from the afternoon to the morning to avoid the risk of heat exhaustion during Cuba's hot season.
You'll spend a few days in Havana, Viñales, and Trinidad. You'll have time to take classic car tours, walk a tobacco farm (and buy quality cigars legally), and stroll colorful streets. You'll also have short stops in Las Terrazas, the Bay of Pigs, Cienfuegos, and Santa Clara where you'll visit a forest regrown by Cubans and landmarks of the Cuban Revolution. Along the way, your bus will stop to take beautiful pictures in secret places only Intrepid knows!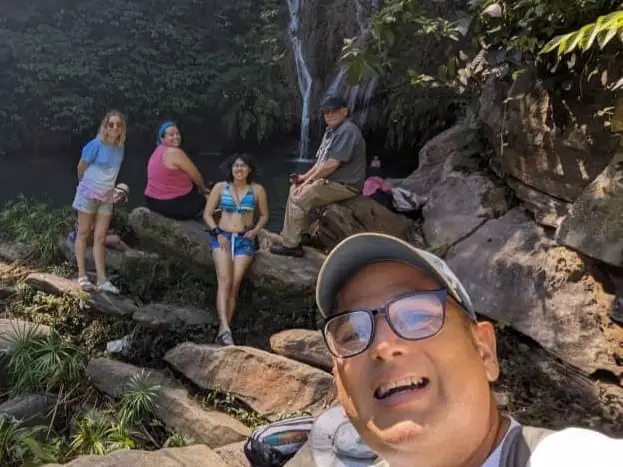 I trust Intrepid because when you take a tour with them, you feel good knowing that they have responsible practices that help the locals and the earth. From Diana, our Havana guide, to Floyd, our guide in Viñales National Park, Intrepid works with local people and gives them gigs or jobs. My guide, Will, has worked as an Intrepid guide for 13 years, and for most of those years with the same bus driver, George, who took us around Cuba. Instead of giving out single-use plastic bottles, Intrepid let us refill our water bottles from huge containers.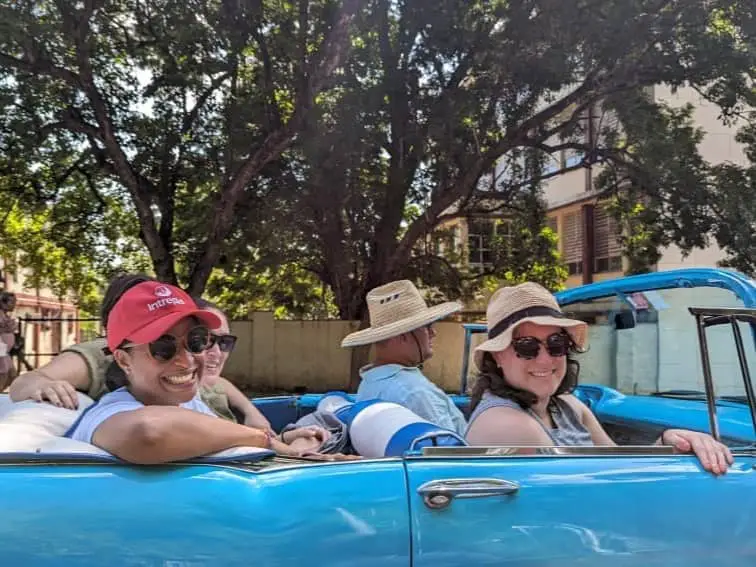 Will's passion passion for his country made all the difference. Through his fascinating talks, I learned so much about Cuban lifestyles, history, places, and people.
The tour is nine days long, which is just right. You're getting a well-rounded tour without feeling like it was cut short or dragging on for long.
Book the Hola Cuba tour to secure your spot.
Best for Havana: Cuba Adventures' Havana Weekend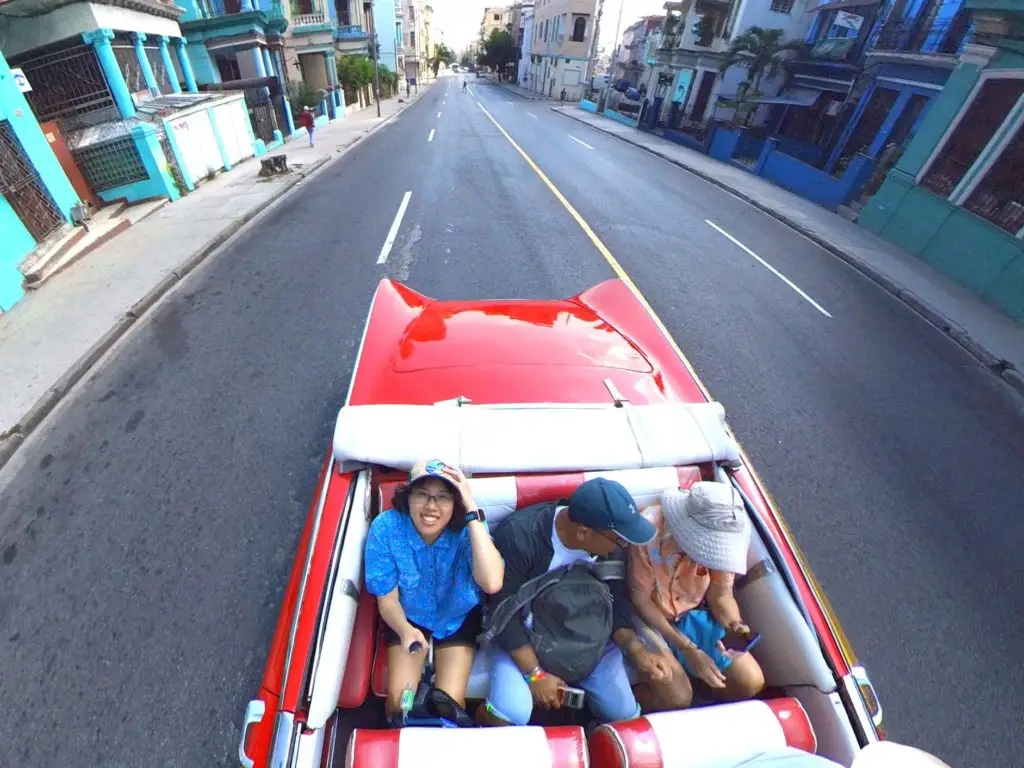 Want to spend more time exploring Cuba's historically rich capital? Have only a weekend to take off? If so, take this Havana-only tour by Cuban Adventures. It's shorter than the other tours, but you'll really dive deeper into Havana. Some of my tour mates wished we had spent more time in Havana.
Cuba's history can be divided into three stages: colonialism, American involvement, and the Cuban Revolution. This city will show you all three parts of the country's history. This tour by Cuban Adventures takes you on a classic car ride, a project to celebrate Afro-Cuban culture, a Mafia tour, and a tour of Old Havana.
Rest assured, this tour was made for US citizens, so you don't have to worry about your time spent and the businesses where you're visiting. Many people rate Cuban Adventures highly, so you'll be in good hands while exploring Havana.
Book the Havana Weekend tour to secure your spot.
Best for an In-Depth Cuba Tour: Cuba Adventures' 15-Day Tour
Have more time? Have a keen interest in Cuba? Although my tour covered the highlights of Cuba, there were notable places we didn't visit. This tour includes all the main highlights from the 9-day tour, so you're not missing out.
This 15-day tour, also by Cuban Adventures, takes you to the less-visited but equally important eastern side of the country. Unlike other tours, you'll get to visit famous sites of the Cuban Revolution in Santiago de Cuba. This tour will even try to arrange a viewing of the infamous US military base in Guantánamo Bay. You'll get even more chances to swim in crystal-clear Caribbean waters across Cuba!
Cuban Adventures has crafted this tour with American citizens in mind, so your itinerary will meet the legal requirements for the license. This tour company specializes in Cuba, so they have lots of experience giving Americans a fun and thoughtful time.
Book the 15-day tour to secure your spot.
***
Despite what most people assume, US citizens can enter Cuba legally by following entry requirements. If you're an American citizen, you can have a great time in Cuba like other nationalities!
You can visit Cuba without a tour, but I don't recommend it for several reasons. Have the best time with the least stress by taking a multi-day tour. Tour operators follow legal requirements and make sure you stay safe and have fun!