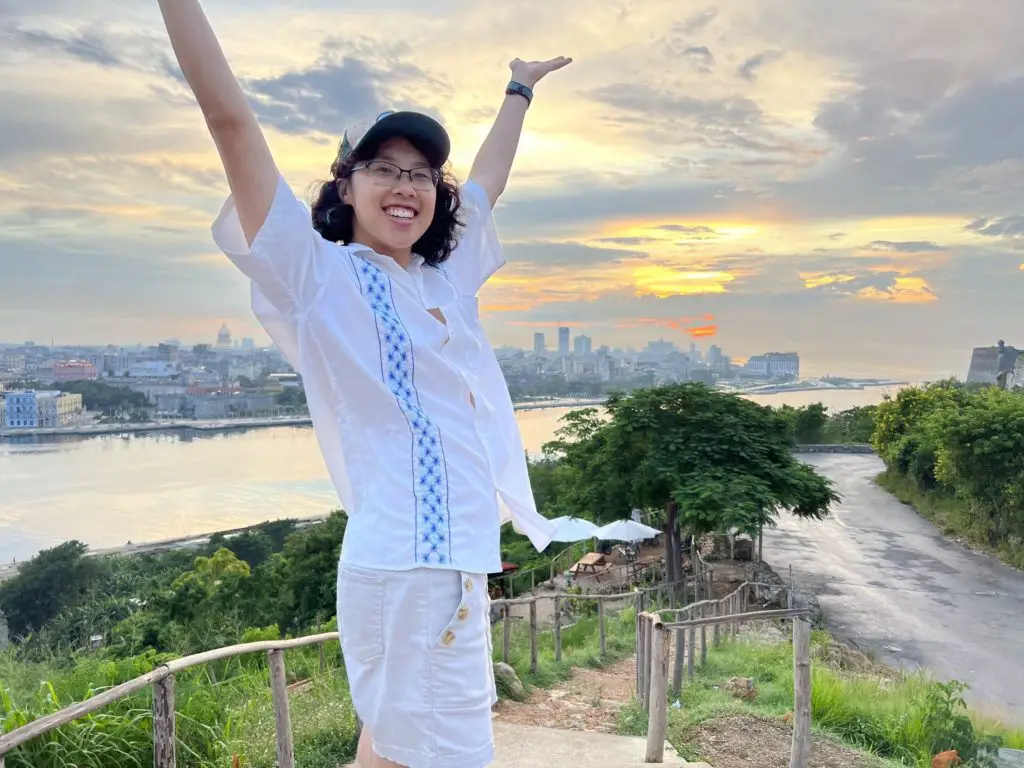 Posted: October 8, 2023
Cuba is a unique Caribbean country with a rich colonial and Revolutionary history. Colorful, crumbling buildings and equally colorful classic cars line the streets. The Cuban people welcome visitors like you and me!
Cuba is facing an economic crisis, which means you should come to Cuba prepared with your own supplies. Plus, there are some other entry requirements for Americans. Just know that despite what people say, Americans can legally visit Cuba. I have, and you can too!
When visiting Cuba, you need to bring these items to ensure a trip with less stress and more ease:
Cash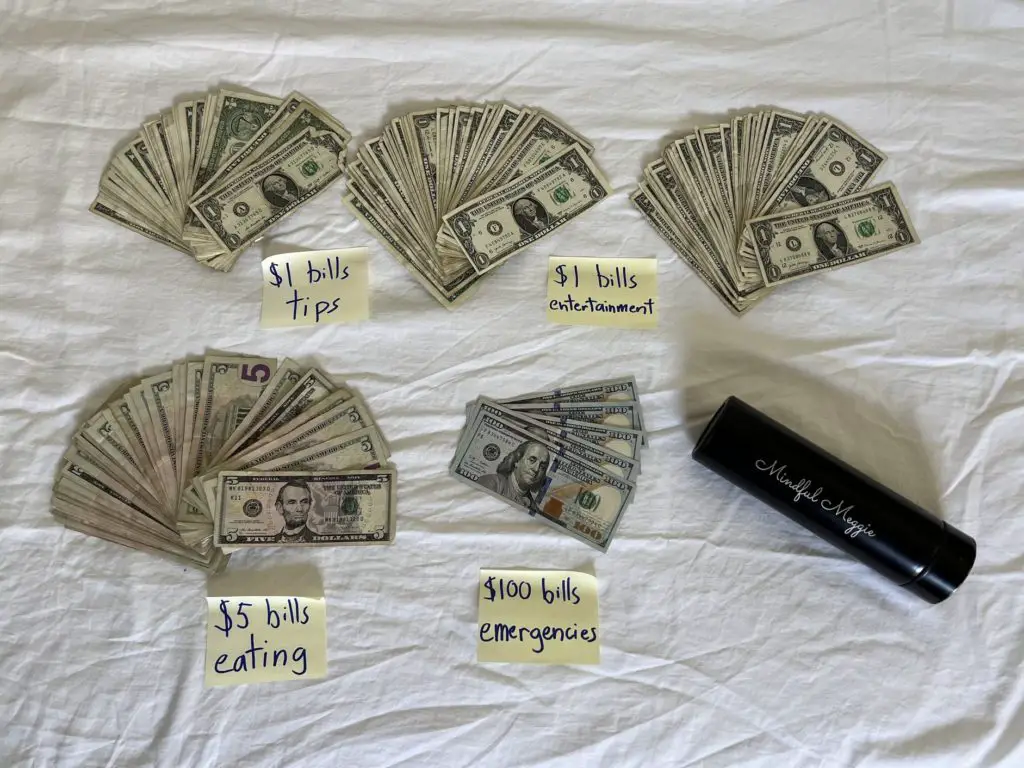 Bring lots of cash in USD or Euros. If you're a US citizen like me, you can't use your US-issued debit or credit cards. That means all your spending in Cuba must be with the cash you bring into the country. So, bring more cash than you think you'll need.
Make sure you bring cash in small $1 and $5 bills for tipping and other small expenses.
Many Cuban businesses and shops accept USD and Euros. Sometimes, smaller shops in the street may take only pesos (CUP, Cuban National Peso). You can exchange your foreign cash in tourist restaurants.
To learn how much money you should bring and how to exchange cash, read my Cuba cash guide.
Medicine and First Aid Kit
In many countries, you can buy common medicines like Tylenol (acetaminophen) at the pharmacy or general store. But not necessarily in Cuba. Cuba has many shortages in supplies, and medicine is one of them.
You should bring some dosages of common medicines (painkillers, stomach relief) in case you or your travel buddy needs them.
Bug Repellent
Cuba is a tropical Caribbean country where mosquitos thrive. I have had some mosquito bites while in Cuba, but I did not catch any disease, luckily. But there is a risk of catching dengue, which is spread by mosquito bites.
Make sure to put on bug spray or cream, particularly at night and during the wet season (May to October). DEET is strong but can damage materials. I always use picaridin, which does an excellent job of repelling mosquitos. (I am a mosquito magnet, so that's how you know picaridin works!)
Rain Gear
Bring your umbrella, rain jacket, or poncho, particularly if traveling during the wet season (May to October). When I visited Cuba in September, there were two severe rainstorms. Sometimes, in the distance, I could see gray rain clouds pouring lots of water over the land.
Battery Pack
Cuba (except in Havana) frequently has blackouts, especially at night. Bring a fully charged power bank into Cuba in case you get a power outage and need to charge your electronic devices.
Water Bottle with Filter
In Cuba, though you can buy water bottles from restaurants, sometimes you might just want clean drinking water wherever you are. Plus, you need to drink lots of water in Cuba because you lose a lot of water through sweat. Because tap water in Cuba is unsafe to drink, use a water bottle with a filter to get clean drinking water quickly.
I have used my trusty Grayl water bottle in many countries, including Cuba. Throughout my trip, I have safely drunk Cuba's tap water after filtering it with Grayl.
Gifts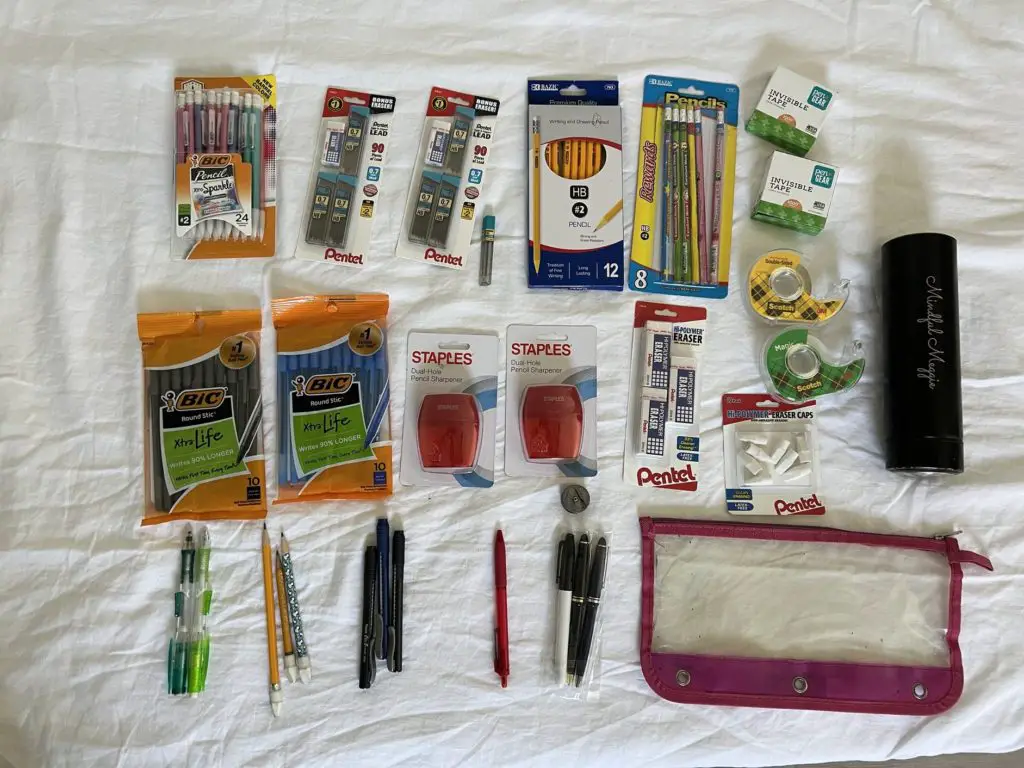 To be clear, gifts are not necessary, but please consider bringing them to Cuba. Cubans are lacking in basic necessities. You can bring school supplies, medicine, and clothes (even used ones, as long as they're in good condition). The most responsible way to donate gifts is to give it to an administrator at a school.
Documents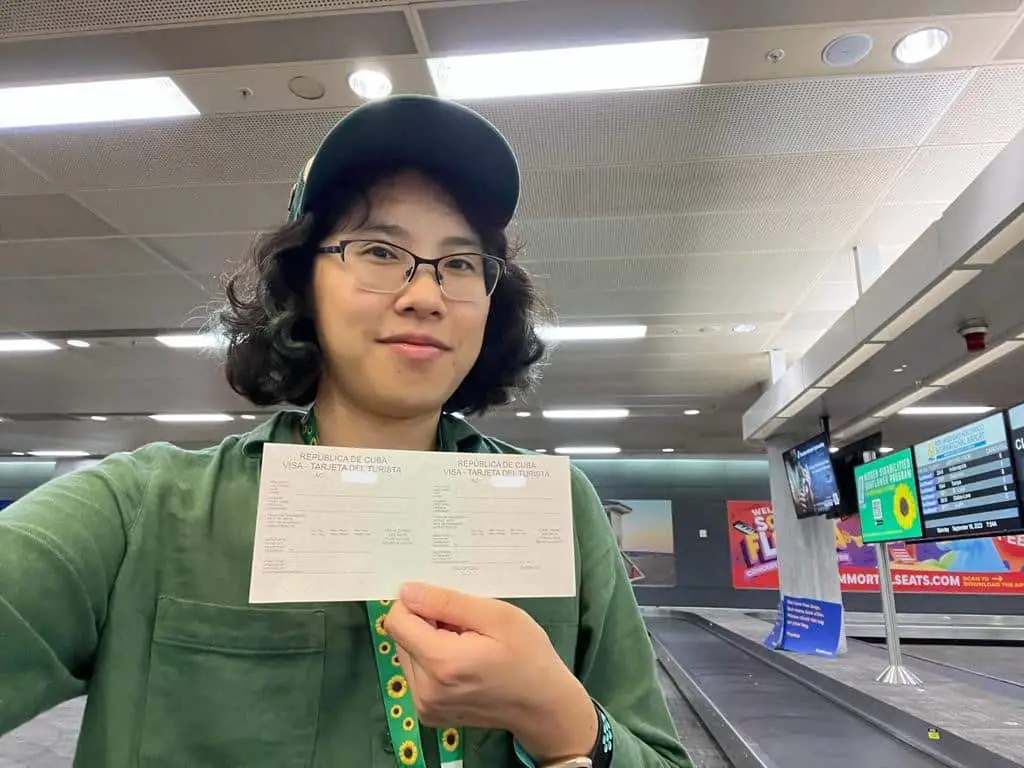 The following documents are required for entry:
Visa or tourist card (different names for the same document)
Health insurance
Passport
Health and customs form (D'Viajeros QR code)
To learn more about these required documents for US citizens, read my Cuba entry requirements guide.
Printed and Electronic Copies of Any Documents
My tour operator advised me to bring copies of my Cuba itinerary, and I believe that goes for you, too, particularly if you're an American citizen. Rest assured, I and all my American tour mates entered Cuba. In case you get interrogated like I did, you should have the following itinerary documents printed and saved on your phone:
Round-trip flights
Accommodation, most likely guesthouses if you're American
Tour information, if you booked a tour
***
Because Cuba is lacking in supplies, you should bring your own. And as with any country, you need to follow their legal requirements for entry. Americans, in particular, need to bring lots of documentation and cash. If you're a US citizen, here's my guide to Cuba's entry requirements.
This preparation is all worth it. I am so glad to have the privilege to explore this country's complex history and scenic tropical spots. The sun-soaked streets and forests of Cuba await! And the Cuban people would love to receive you!